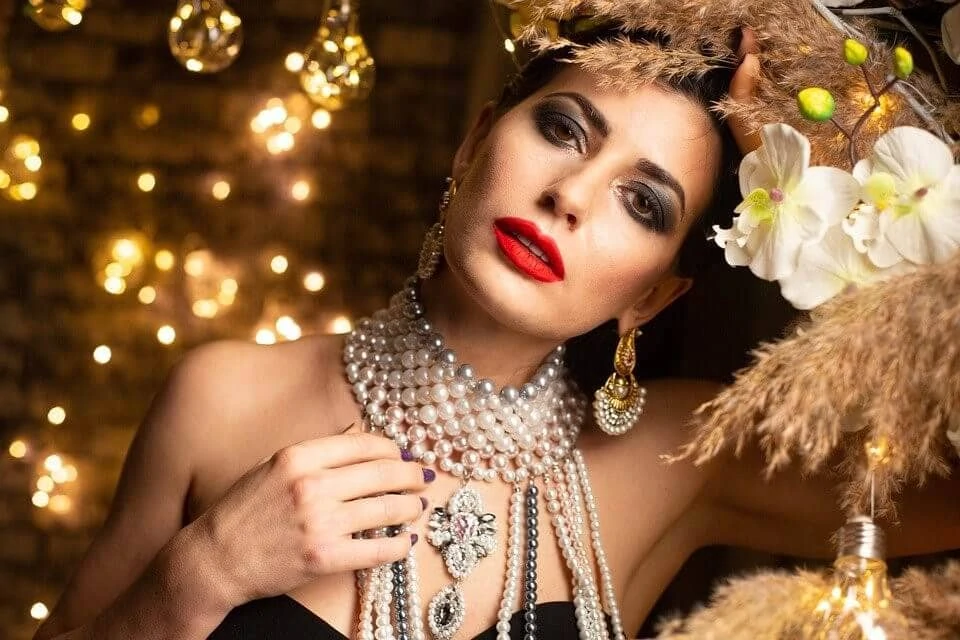 As Jewelry Shopping Guide editors, we write about things that we love and we think you'll like too. We often have affiliate partnerships, and may generate some revenue from these links at no cost to you.
Those who know their jewelry, certainly recognize the inherent value of Weiss Jewelry, a brand that has had its day but lives on now in collectible vintage jewelry. Weiss Jewelry symbolized the elegance and unmistakable beauty of fine jewelry. Let's take a closer look at the company, its values, and why Weiss is still one of the highly regarded jewelers today.
History of Weiss Jewelry
Unlike most other jewelers in the trade, Albert Weiss built his jewelry company on his own. He dropped out of college after trying to pursue an accounting degree and then focused his attention on getting a full-time job. He applied to work for Coro Jewelry, one of the most popular New York jewelry producers in the 1900s, and got accepted. There, Weiss learned that he had a knack for designing jewelry, so he absorbed all the tricks of the trade and acquired a very good eye for detail. He also worked as the manager for another jeweler – the Grad and Schrager Jewelry House.
By 1942, Weiss decided he had had enough working for somebody else. He set up his own costume-jewelry shop in the very same year and in the same city. For his business, Weiss employed only those who specialized in handcrafted pieces. This meant his jewelry collection was exclusive because it took hard work, dedication, and skills to produce even just one brooch or bracelet.
Soon, Weiss Jewelry got the attention it deserved. A whole population of women started demanding more Weiss pieces causing the founder to open up more manufacturing facilities in Germany, France, and even in Rhode Island in the United States.
Unfortunately, the success of Weiss Jewelry was short-lived. Soon after Weiss handed over the business to his son Michael in 1969, the business faced financial difficulties and was forced to close up shop 2 years later.
Today, Weiss jewelry is an excellent addition to vintage collections, deemed rare and precious due to the small range that exists, causing its price to spike to unprecedented levels in recent years.
What Defines Weiss Jewelry
Weiss Jewelry was considered a game changer in the jewelry business as the company tended to use new materials.
1. Rhinestones
They were known for their use of smoky rhinestones, and high-quality synthetic crystals that looked like quartz and were often imported.
2. Swarovski's crystals
The company was also among the early users of Swarovski's multicolored aurora borealis crystals in the 1950s.
3. Enamel and Japanning
Weiss used enamel expertly to create colorful, smooth, and textured pieces. The enamel allowed the designers to create unique costume jewelry pieces that stood out from fine jewelry. Japanning is a similar technique that typically uses heavy black lacquer.
4. Floral elements
Weiss jewelry often incorporates beautiful floral elements and nature-inspired motifs. This gives their jewelry a natural style, augmented by the materials they used.
5. Polychromatic elements
Weiss jewelry is known for its use of color. Their jewelry pieces feature rich reds, blues, greens, yellows, oranges, and purples to name a few.
Weiss Jewelry Through the Years
The genius of jewelers is often measured by their ability to innovate their collections through time, and Weiss is no exception. Here's how the company's creations evolved over the decades.
1940s
Early Weiss brooches are characterized by the playful use of crystals, rhinestones, and their smokey rhinestones, called 'black diamonds', to create designs inspired by nature, particularly flowers, fruits, and insects, especially butterflies.
1950s
Weiss's designs of this time continued to feature large rhinestones in elaborate designs to fit the times. However, the most memorable Weiss innovation of this era was their pioneering use of Aurora Borealis crystals, popularly known as 'Polar Lights.' Weiss created these highly coveted pieces in cooperation with the 'Christian Dior' brand. Weiss still did away with using diamonds, even going so far as to run advertisements that said, "Why do you want diamonds when there is Albert Weiss!"
1960s
Metal alloy and rhinestones were still the main attraction for Weiss charms during this time, albeit in a much more understated way than in previous decades. It was also during this time when the company released several collections of dangling synthetic diamond earrings, including a line they dubbed as the 'knock-em-dead' collection.
1970s
As mentioned earlier, the Weiss company only remained open until the 1970s, but one prominent creation they released prior to closing the business was a line of brooches that introduced the heavy use of white enamel in its pieces.
Weiss Jewelry Today
To this day, Weiss's jewelry pieces are still highly valued for their vintage charm. Most early designs may be too bold and are best reserved for special occasions, but later iterations of the Weiss brand may be worn on the daily. Here are some Weiss pieces that are still available on the market today:
This rare 1950s find features crystal rhinestone accents that solidified the mid-century Weiss legacy. This piece is special because it can be worn as a pin or a pendant.
One of the more iconic Weiss collections is its Christmas tree brooch line, from which this 1960s piece comes. It is made of gold-tone metal with multicolor rhinestones.
Weiss jewelry features a lot of flora, and this elegant, signed sunflower brooch is a true gem that speaks of the craftsmanship that goes into every Weiss piece, especially the older ones– which were notoriously undervalued at the time.
See more vintage Weiss pieces in this collection.
Buying Guide for Weiss Jewelry
It can get tricky trying to spot legitimate Weiss jewelry from imitations because the marks encrypted on Weiss pieces also evolved throughout the years. To ensure the legitimacy of each piece, make sure you check for the hallmark featured on the piece. Some of these correspond to the year it was crafted in.
1942 – 'WEISS' written in block letters, or 'Weiss' written in script. Some pieces also feature the signature of 'ALBERT WEISS' engraved in block letters.
1947 – 'Weissco' in print
1950 – 'AW Co' with the 'W' larger than any other letter, drawn with a crown
1951 – 'Weiss' in print with the copyright symbol
1952 – 'WEISS' in block letters on a scroll
1954 – 'Weissco NY'
Where to Purchase Weiss Jewelry
Weiss jewelry is a staple in most estate and vintage stores. Depending on the condition of each piece and how much they were valued at the time of release, prices may vary.
Generally, a legitimate Weiss brooch will set you back around $40, while highly coveted earrings from the black diamond collection may cost much more.
We suggest checking out Etsy's collection for a clearer idea of which Weiss pieces are still in circulation, and how much you can buy each one for. Don't forget to always do your due diligence to ensure that you're buying a genuine piece.