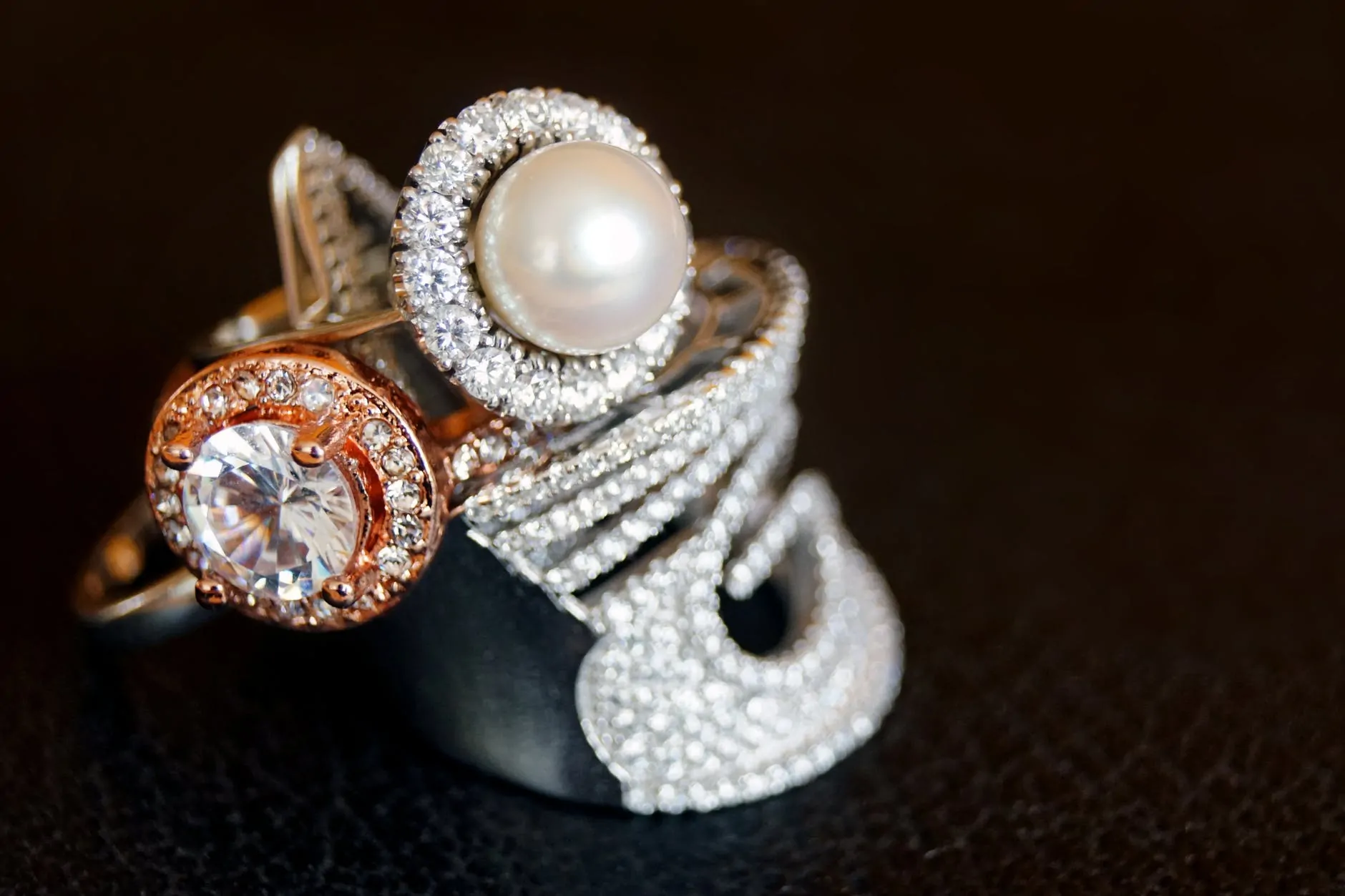 As Jewelry Shopping Guide editors, we write about things that we love and we think you'll like too. We often have affiliate partnerships, and may generate some revenue from these links at no cost to you.
At one time, the fashion industry was dominated by Napier jewelry, a company that was known for its fashion-forward vision, eclectic style, and stunning, bold designs. Although Napier jewelry is no longer a prominent brand, its jewelry is still highly valued and sought after by collectors and fashion lovers.
Let's take a look at Napier jewelry and whether it's right for you.
History of Napier Jewelry
The Napier Company was established in the late 1800s and began as a men's watch chain manufacturer before eventually growing as a jewelry brand. The company is one of the world's first modern corporations.
Napier established itself as a jewelry company that provides fashion-forward accessories that achieved global fame. Napier jewelry was sought after and worn by famous personalities of the time, including Marylin Monroe, Grace Kelly, Arlene Francie, and the Duchess of Windsor which further enhanced the brand's image as a manufacturer of high-quality jewelry.
During the two World Wars, Napier had restrictions on manufacturing jewelry and instead turned to helping the war effort. However, they always bounced back afterward and made their mark in the jewelry industry.
Today Napier jewelry is still manufactured, although the company was bought by Nine West Holdings. Although Napier was a highly prestigious company at one time, today the company has a low profile, and not much is known about its running.
What Makes Napier Jewelry So Highly Sought-After?
Here are some reasons that made Napier jewelry stand apart:
Napier jewelry was famous for their stunning geometric and floral designs which included faux pearls, imitation gemstones, gold– and silver-plated metals, enamel, and glass. They also were famous for their sterling silver collection.
Napier's style was large, bold, and chunky. This was different from other designs of the time and really made an impact.
Napier was one of the first brands to make costume jewelry available and accessible to the masses.
It was one of the first to feature modern jewelry designs straight from Paris. Paris has always been the standard of fashion so this put Napier at the forefront of fashion.
Napier did not follow one genre or style. Its designs were eclectic and inspired by the individual jewelry designer.
Napier's designs were inspired by current events. For example, when King Tut's tomb was discovered, Napier created a unique cuff bracelet that featured Egyptian motifs to mark the occasion.
Napier crafted quality products and wanted their brand associated with excellence. In fact, the very name 'Napier' comes from 'nae peer' which means having no equal. At one time, it did seem that Napier jewelry had no equal.
Napier Jewelry Today
Vintage Napier jewelry is a favorite among those who collect costume jewelry or who like to sport accessories from yesteryear. Here are some of the best that we found on the web:
1. Cleopatra Bib Choker
This is a vintage choker necklace that features the characteristics that made Napier famous – glamorous, bold, and confident jewelry. The piece features Art Deco influences and has a Cleopatra style, another nod to Napier's ability to mix jewelry styles to create something new. A perfect necklace to make a statement and really stand out.
2. Pearl Statement Necklace
Napier was big on faux pearls and could make inexpensive materials to gain a sense of value, glamor, and sophistication. This would be perfect for a formal event and would ideally be the focal piece of the ensemble.
3. Parure Set
This beautiful set features Napier's use of varying jewelry materials, like enamel, silver-tone metal, and rhinestone. The design itself is a work of art, with a signed Napier enamel, rhinestone pendant necklace, and pierced dangle earrings.
4. Gold-Tone Napier Infinity Earrings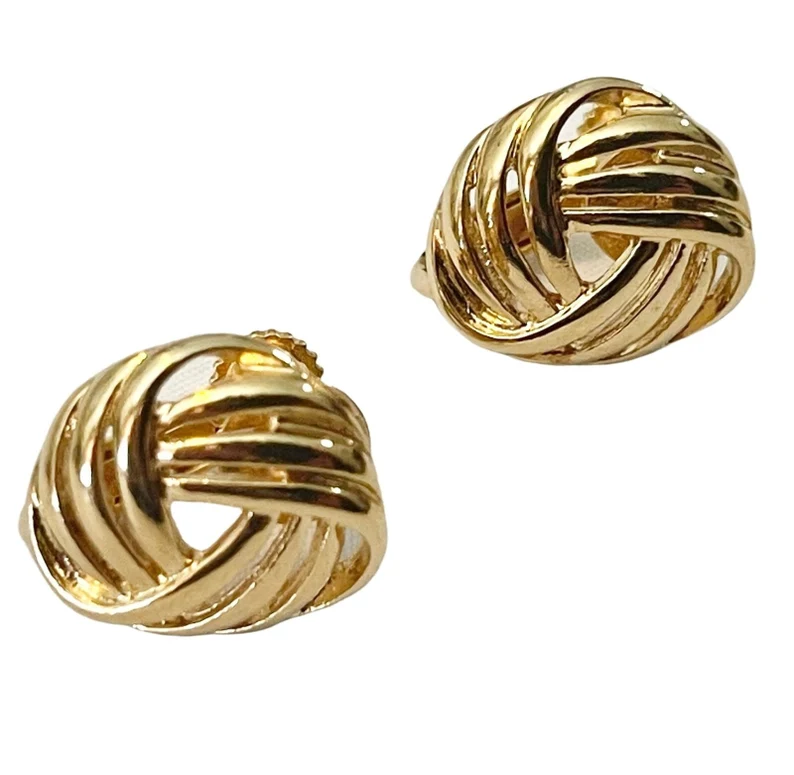 A simple, stylish design, this pair of vintage Napier earrings has timeless sophistication. They represent the lighter, more everyday side of Napier jewelry, perfect for work or a casual event.
5. Napier Sterling Silver Bracelet
This stylish bracelet is from Napier's famous sterling silver collection. It's hard to think that this is a vintage piece. It looks timeless and modern and would blend right into any modern woman's outfit.
If you want to find more vintage or Napier-inspired jewelry, click here to browse.
How to Identify Real Napier Jewelry
Napier can be identified by the company's special stamp that can be found on all their jewelry. There are two main marks to look for.
Until the late 1980s, every piece of Napier jewelry was stamped with the word NAPIER in block letters.
However, after that time, the stamp was changed to the word Napier written in the script. This was because the company changed hands at this time and had new owners.
You may still see modern jewelry that bears the 'Napier' stamp, but these are generally by other manufacturers and the quality is often not the same as original Napier products.
When sellers list vintage Napier jewelry, they should let you know if the piece has the Napier stamp of authenticity.
Does Napier Jewelry Have Value?
Napier jewelry comes in a range of prices, from around $20 for a pair of small earrings to over $300 for a sterling silver necklace, depending on the design, demand, and materials used. The sterling silver collection is highly valued as are rare, vintage pieces from the early 20th century.
As mentioned above, Napier jewelry is a favorite for jewelry collectors or those with a keen interest in fashion. High-end costume jewelry tends to increase in value over time and has become a collectible.
Would Napier Jewelry Work for You?
Napier jewelry comes in a variety of styles, but the pieces are typically large and eye-catching. If you're into minimalist styles, Napier jewelry that suits you might be harder to find. They do have some stylish, minimalist pieces like this classic bracelet that would be perfect for anybody.
However, you'll fall in love with Napier's designs if you're into large, statement pieces. This is where Napier really excelled.
Where to Find Vintage Napier Jewelry?
You can find Napier jewelry in vintage and estate jewelry stores that specialize in the jewelry of yesteryear.
You can also take your search to Etsy where there's an impressive collection of Napier jewelry designs.