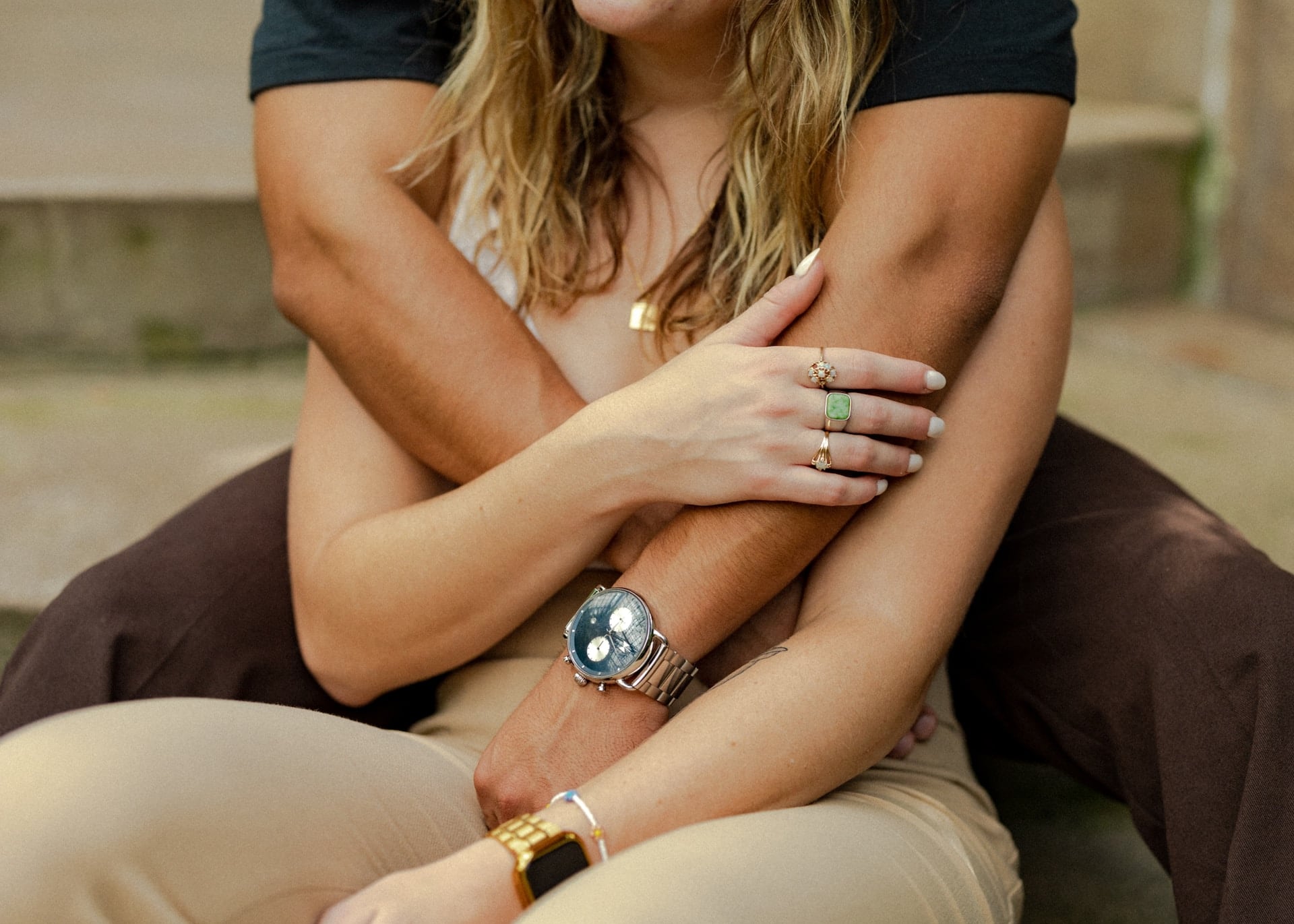 Jared jewelry, one of the most recognizable jewelry brands in the US, offers an incredible selection of bridal, designer, costume and fine jewelry. Whether you're looking for a diamond engagement ring or simply want a designer piece to suit your personality, keep on reading for our guide and review on Jared Jewelry.
From television commercials to printed ads, the brand is known for the tagline, "That's why he went to Jared." But more than that, Jared lets you express yourself and find exactly what you want with its diverse jewelry collections. As a result, it has become a go-to for diamonds, bridal jewelry and gifts.
Pros and Cons of Shopping at Jared
Let's start with the pros and of shopping at Jared Jewelry for a quick takeaway:
Pros:
Wide range of products, metals, styles and gemstones
Option to shop in-store or online
Quality diamonds with GIA certification, diamond expert to assist and real-time online diamond inspection
Competitive prices
Wide range of designer brands
Good after-sales policies including repairs, maintenance and returns
Buy online, pick-up in store option
Good customer service, low-pressure tactics
Comfort touches for in-store shopping
Cons:
While the prices are competitive, you can still find similar diamonds at lower prices on competing online only sites such as James Allen and Blue Nile
Not open to negotiation on any prices, as some other shops tend to do
What is Jared Jewelry?
Jared the Galleria of Jewelry is owned by a parent company Signet Jewelers Limited, which is based in the UK and is the largest retailer in the US and Canada. Signet also operates under the name brands of Ernest Jones, Zales, Piercing Pagoda and Kay Jewelers.
In the US, Jared has more than 200 off-mall stores in almost 40 states, and its brick-and-mortar stores sell a wide range of jewelry collections from engagement rings to charms, watches and fashion jewelry. They even claim to have five times the selection of ordinary jewelry stores. Here are some features of Jared Jewelry.
1. Jared jewelry pieces are made of responsibly sourced diamonds and high-quality lab-created stones.
The company is even a certified member of the Responsible Jewelry Council, which is an international standard for business practices on gold and platinum metals, along with diamonds. They also offer GIA certified diamonds, offering the customer the peace of mind that they're getting a high-quality product.
2. The brand has a personalized jewelry collection, letting its customers customize their own rings and pendants.
Your ideal piece can be personalized with an engraved message, initials and symbols, as well as have it set with your choice of diamonds and other gemstones. You can even choose your diamond shape, carat weight, quality, setting and metals. In fact, each Jared store has a custom design studio to help you create one-of-a-kind jewelry.
3. Jared can be your go-to for fashion-forward jewelry pieces that are classic and timeless.
The brand has a diverse collection of diamond jewelry, as well as designer pieces from designers such as Le Vian, Vera Wang, John Hardy and The Leo Diamond. It's also an authorized dealer of luxury watch brands including Gucci, Longines, Breitling, Omega, TAG Heuer, Hamilton, Tissot, Maurice Lacroix and Baume & Mercier.
4. The brand features traditional jewelry charms to express your style.
From religious charms to flowers, sports and travel, you have endless options to show who you are and what you love. Jared also has an assortment of unique charms from Pandora, Alex Woo and Rembrandt.
Jared Jewelry Quality
From earrings to necklaces, bracelets and rings, Jared jewelry pieces are meant to stand the test of time. Their natural and lab-created diamonds are of great quality.
To make sure your jewelry pieces will last forever, Jared offers a free lifetime guarantee, in which they'll replace diamonds and gemstones that are damaged as a result of normal wear. Just check the details on what constitutes normal wear as terms and conditions (naturally) apply. The products tend to have a good price/quality ratio balancing out craftsmanship, durability and value.
The jewelry at Jared's can be found in a variety of metals from the traditional silver and gold to alternative modern metals.
1. Platinum Jewelry
If you're looking for jewelry pieces that won't oxidize or tarnish, think of platinum. The metal is rarer and more expensive than gold, but it's known for withstanding daily wear. Some of Jared platinum rings are intricately embellished and engraved—thanks to its hardness and durability.
2. Silver Jewelry
Since pure silver is too soft, Jared uses sterling silver—92.5% pure silver combined with 7.5% copper alloy—in their jewelry pieces. While silver shares a similar hue with white gold, it scratches and tarnishes easily. Jared tends to use silver only for costume jewelry and less expensive pieces, as it's not suitable for daily wear in wedding or engagement rings.
3. Gold Jewelry
Pure gold or 24k gold is too soft to be used in jewelry so it's often combined with other metal alloys like silver and copper to increase its strength. Jared has a wide range gold jewelry ranging from 10k to 14k and 18k yellow gold, white gold and rose gold. They also offer gold plated, gold electroplate and gold over silver options, for more affordable pieces.
4. Rhodium Plated Jewelry
Some of Jared's jewelry made of white gold, silver and alternative metals use rhodium plating, which improves the durability, shine, and luster of white jewelry pieces. Rhodium is a precious metal in the family of platinum, and plating the jewelry with the metal will give extra protection against tarnishing and scratches. While it's commonly seen on white gold jewelry, rhodium plating can also be utilized in silver and other metals.
5. Alternative Metals
Jared offers several alternative metals, including tantalum, cobalt, titanium, stainless steel, ceramic, and tungsten. Each of these have their pros and cons and are especially popular in men's wedding bands. This wide range of choice ensures that there's something for everyone.
6. Diamond Collection
Jared offers lab-created and natural diamonds, in pre-set jewelry or customizable options. Natural diamonds come with diamond certifications that give information about the gem quality, from its cut to carat weight, color and clarity, along with its treatments, finish and proportions. The diamonds have 360-degree video and even the option to have a free real-time diamond inspection with a diamond expert. These options facilitate shopping online on Jared's e-commerce site, if going in-store isn't an option. The
Designer Collections at Jared's
While the quality and craftsmanship of some jewelry pieces will depend on specific designer brand, the brands featured on Jared's are known for their uniqueness, style and quality. Some of the top brands include:
1. Le Vian® Jewelry
The Le Vian® rings and necklaces are unique, as they feature Chocolate Diamonds®— diamonds with a natural brown color. According to the Gemological Institute of America (GIA), there's only 1 natural colored diamond out of every 10,000 diamonds mined. These diamonds also meet stricter standards such as no color modifiers and treatments.
2. Vera Wang Jewelry
Inspired by modern elegance, the Vera Wang collection features a variety of fine diamond jewelry. These earrings, necklaces, bracelets and rings are ideal as bridal jewelry as well as for more casual occasions.
3. John Hardy Collection
This Bali-based designer creates jewelry pieces designed with dedication to handcrafting and quality in mind. Inspired by natural elements, weaving techniques and tribal motifs, there are some stunning pieces in this collection.
4. The Leo Diamond Collection
Compared to typical diamonds, the LEO First Light® Diamond has thousands of microscopic nano-prisms that give colorful bursts of brilliance and sparkle. This results in some of the most unique diamonds on the market.
5. Italia D'Oro Collection
Italia D'Oro Gold Jewelry is a collection inspired by different Italian cities like Rome, Milan, Venice and Verona, letting you take a journey to the heart of the country. In fact, each piece represents the history of each city and Italian jewelry at its finest. For instance, the Venezia collection is notable for its laser-cut designs, inspired by Venice's interweaving bridges and canals. The Italia D'Oro, is fashioned in Italy by hand with attention to detail and exquisite care by skilled craftsmen.
Does Jared Jewelry Tarnish?
In general, the collections offered at Jared Jewelry are of high quality and are designed with durability in mind. However, whether your jewelry will tarnish depends on what kind of metal it's made of. All sterling silver jewelry will tarnish in time. On the other hand, jewelry pieces made from platinum, titanium, cobalt, and tungsten carbide typically won't tarnish.
While platinum rings are highly durable, they will develop a patina over time, though it can be polished to make it as good as new. While gold jewelry resists tarnishing, it can scratch—and each polishing loses amounts of metal in your piece.
Jared has a lifetime cleaning and inspection service to keep your jewelry beautiful and clean. They guarantee 6 months on all repairs and will repair any piece for free if it doesn't meet your expectations.
Buying from Jared Jewelry
The best way to make sure you'll invest in a high quality-authentic jewelry piece is to buy it from official Jared stores. Keep in mind that Jared jewelry comes with a lifetime guarantee and other complimentary services, so it matters to purchase pieces from authorized stores.
Is Jared Jewelry Worth the Price?
Depending on what you purchase, in general, Jared offers competitive prices for their diamond jewelry and other collections. In the past, the brand was known for higher prices and lower quality diamonds, but today, they offer competitive rates and a wide range of certified diamonds. For the best rates for diamonds and diamond jewelry, we still recommend James Allen, but if you're looking for a wider range, a friendly in-store experience and quality products, Jared is a good place to take your search.
Wrapping Up
As we've mentioned, is an excellent place to take your search for any type of jewelry, from bridal, to gifts to designer costume jewelry. There's something for everyone which makes it an excellent place to start your search. What's more, the company is committed to improving online and in-store shopping experiences. We were especially impressed with the online diamond inspection resources. All in all, for a physical retailer, Jared Jewelry is competitively priced, has a nice selection of jewelry and excellent customer service.