As Jewelry Shopping Guide editors, we write about things that we love and we think you'll like too. We often have affiliate partnerships, and may generate some revenue from these links at no cost to you.
The 70s was a decade of great social and political change in the West. Freedom, bohemian lifestyle, individuality were some concepts that were being explored in new ways. And this reflected in the fashion choices of the day.
The 70s gave us many fashion trends that still exist and are still popular. While not as colorful and bold as the 80s jewelry trends, the 70s made its impact via its eclectic style and unique jewelry designs.
Let's take a look at the 70s jewelry trends.
What was 70s Jewelry All About?
Goldie Hawn was one of the most famous actresses and style icons of the 70s.
Up until the 70s, a single style tended to govern the fashion scene at a time. People would typically conform to a style rather than express their style through their fashion choices. Around the 70s, however, a mix of styles became the norm.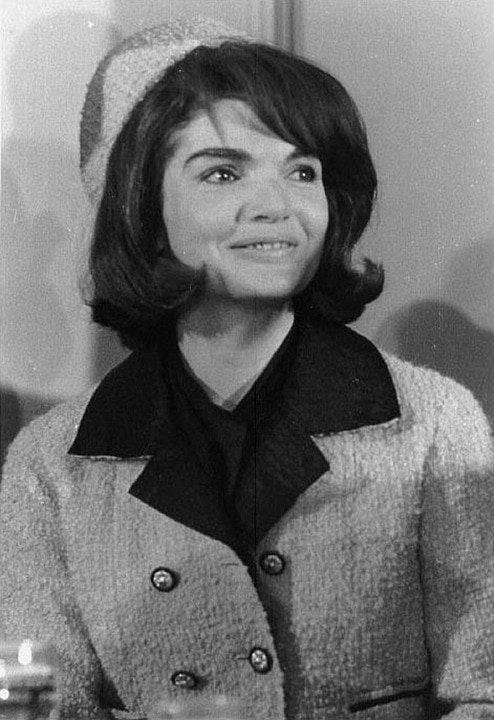 We find punk, hippie, bohemian, classical and disco styles to name a few making fashion at the time a melting pot of different styles. Rather than conforming, people were wearing what they felt suited them.
Two styles that were very famous at the time were disco and bohemian. Disco music had just hit the scene and taken the 70s by storm. Disco jewelry was sparkling, brilliant and dramatic, made to wear at night for the disco. This included inexpensive statement jewelry, like thick bangles, large pendants and dangling earrings.
The Bohemian style, on the other hand, was very counterculture-ish. It was more of a back-to-nature style of jewelry, featuring items like mood rings, friendship bracelets and natural and exotic jewelry designs.
Travel became more widespread and people brought back ideas from other cultures. This added to the range of styles that was prevalent in the 70s.
Types of 70s Jewelry
There were many types of 70s jewelry, many of which have made it into the 21st century. Here are some of the more prominent designs of the time.
1. 70s Earrings
Long, dangling earrings were in vogue, made of various materials but often inexpensive. These were glamorous and dressy, perfect for the disco. However, there were also less dramatic earring styles, featuring more natural designs like these vintage bohemian earrings from the 70s. Large hoop earrings were also a staple of the 70s jewelry scene.
2. 1970s Necklaces
Layering necklaces was very popular at the time. Mixing up different styles, materials and types of necklaces created an eclectic look that was quintessentially 70s. Today, necklace layering is still a big trend, proving that some things just don't go out of style.
Chokers were also very popular and came in a variety of styles. Faux pearls were another favorite of the 70s era and was typically worn in long strands, in layers or as a choker.
3. 1970s Bracelets
70s bracelets came in all shapes and sizes but were characteristically large and wide. Large statement cuffs and thick bangles were popular and were made of materials like gold plated metals and silver.
Woven friendship bracelets were another popular fashion item, especially across the younger demographic.
ID bracelets were also highly popular and featured someone's name engraved on the bracelet. This became a trending accessory as many people engraved the names of soldiers in Vietnam on the bracelet.
4. 1970s Rings
The most popular type of ring of the 70s, mood rings were supposedly able to tell you how you felt, by changing color. Whether this actually worked or whether people just saw things, mood rings were a trendy way to be cool and fit in with the bohemian culture.
Apart from this, large, flashy cocktail rings were all the rage. They were perfect for formal or dressy events.
How to Rock the 70s Look Today
While the 70s may be long gone, there are ways to incorporate the 70s jewelry trends into your current style. Let's take a look at some ways to go about it.
The 70s featured statement jewelry that was sparkling and sometimes over-the-top. If you want to include pieces like these into your look, stick to one or two well-chosen pieces. Don't put on everything at once. Large dramatic earrings, a statement necklace, a cocktail ring and a massive cuff don't all work together. Instead, pick out one statement piece and make that the focus of your outfit. That way, you don't overwhelm your appearance and you give the jewelry the attention it deserves.
Pick a pair of large hoops like this one, long dangling earrings or an exotic bohemian pair. You'll instantly get a 70s vibe, especially if you're pairing them with a pair of bellbottoms (we don't advise this!).
Try to make sure that your 70s jewelry complements your modern clothes. These don't always work well together so it's a matter of making sure that you achieve a cohesive look with your clothes and jewelry.
Layer necklaces and you'll be honoring a 70s jewelry trend while still keeping in touch with today's fashions. Pick smaller chains and tiny beaded necklaces for a minimalist look, or pair with chunky chains and chokers for a statement look.
Where to Buy 70s Jewelry
You'll be able to find 70s jewelry in stores that specialize in vintage jewelry. Your local antique or vintage store may also have a 70s jewelry collection. However, for an easier and more convenient option, you can start your search on Etsy and Amazon. You'll be able to access a wider range of jewelry options online as well as competitive prices.
Etsy has a range of 70s jewelry featuring disco and other styles. It's an artisan marketplace with a great track record for almost always having what you're looking for!
Amazon also has 70 jewelry designs on their massive platform, but it'll take some time to sift through to find the right piece.