The ultimate destination for trendy, costume jewelry, Baublebar has become one of the top names in the fashion and jewelry world. With a range of unique products on offer and collaborations with the likes of Disney, Baublebar offers a variety of jewelry styles at affordable prices.
They've even launched a fine jewelry collection, so you can now treat yourself to some diamonds without breaking the bank.
Whether you're looking for a perfect gift or simply treating yourself to a little bling, Baublebar has something for you. But is it worth the price you pay and do the products hold up? Let's find out.
What Is Baublebar Jewelry?
Founded by Amy Jain and Daniella Yacobovsky, Baublebar offers affordable jewelry that doesn't sacrifice style or quality. Based in New York City, Baublebar strives to keep up with fashion trends with its stackable earrings, ear cuffs, statement necklaces, rainbow rings and even quirky accessories. The brand has been responsible for some of Instagram's most liked posts.
In 2017, Baublebar launched its gold vermeil collection, and made the move into fine jewelry in 2019. The brand offers 14k solid gold and diamond rings and earrings. An interesting point to note is that their earrings are sold singularly, giving the customers the option to mix and match—and perhaps rock the mismatched earrings trend. These higher-end pieces are versatile enough to be worn with other costume and gold vermeil jewelry.
What to Know About Baublebar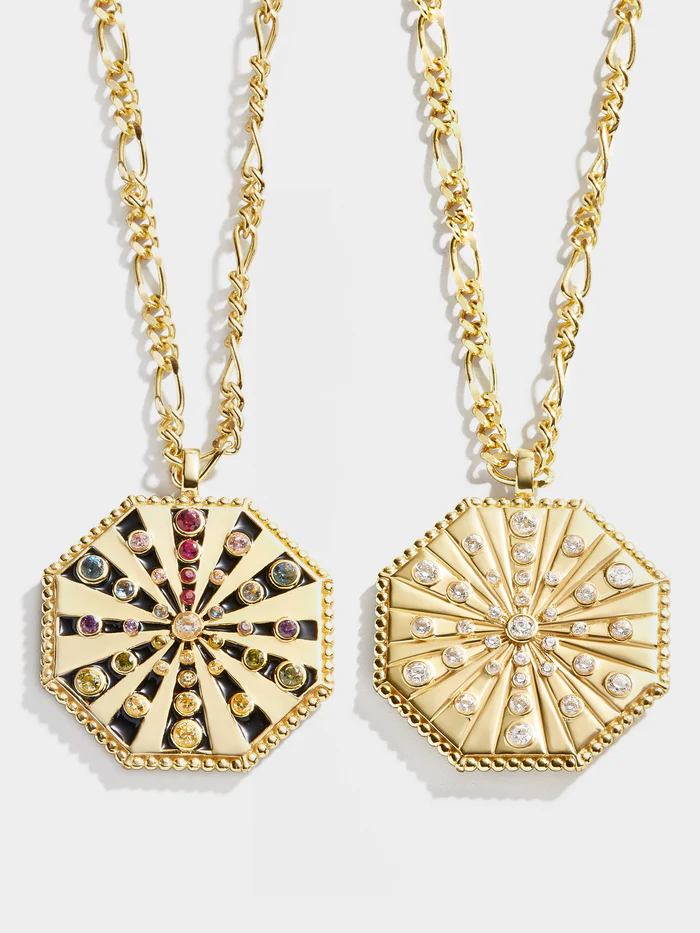 1. Baublebar is known for its trendy quality jewelry at affordable prices.
The brand began by sourcing designer jewelry direct from designers and then selling them online without the markup of brick-and-mortar stores and middlemen. Nowadays, its collections can also be bought at leading department stores like Bloomingdale's, Nordstrom and Neiman Marcus.
2. Fine metals, diamonds and high-quality gemstones are used in crafting its jewelry pieces.
The gold vermeil pieces from Baublebar are handcrafted and said to stand up to wear and tear, as well as tarnish better than other jewelry from more expensive brands. Apart from its high-end pieces, its custom jewelry also lasts for a long time with proper care.
3. The brand keeps up with the latest trends, and new jewelry styles are constantly being released.
Baublebar translates the fashion trends into a wide range of jewelry and accessories, so updating your wardrobe will be more fun and easier. With its trendy and affordable collections, you can invest in the essentials while playing with trends.
4. It allows its customers to personalize some of jewelry pieces and experiment with style.
Everyone loves personalized jewelry, and the brand has a wide assortment of engravable bar bracelets, nameplate necklaces, letter bracelets, initial stud earrings, birthstone baubles and charms.
Baublebar Jewelry Quality
Many loyal customers are impressed with the quality of Baublebar jewelry, and they compare it to more expensive brands. However, there are also many reviews online by customers who are unhappy with the quality of the product and the materials used. Baublebar offers both fashion and fine jewelry. The value and quality of the products will depend on the type of jewelry.
1. Baublebar Fashion Jewelry
Some of Baublebar's fashion jewelry pieces are crafted from high quality materials including gold plated brass or zinc, surgical steel, as well as cubic zirconia, glass seed beads, acrylic pearls, enamel and resin stones. They're hypoallergenic and certified lead-free, nickel-free, cadmium-free and phthalates-free, making them safe and comfortable for sensitive skin types. Their gold vermeil jewelry is made with either 14k or 18k gold plated sterling silv These generally last for a long time.
2. Baublebar Fine Jewelry
Their fine jewelry collection is made from gold vermeil as well as 14k solid gold, diamonds and gemstones. These are more valuable and tend to retain their value over the long term.
Baublebar Jewelry Styles
Whether you're looking for a piece to suit your trendy style or treating yourself to something unique, we have rounded up our favorite pieces:
1. Baublebar Earrings
Baublebar have a range of funky, stylish earrings to suit fashion forward people and trendsetters. Some of their bestsellers include statement hoops, ear cuffs, and fine earrings.
2. Baublebar Necklace
Baublebar necklaces are available in a variety of metals, including 14k gold vermeil and silver-plated brass. These are perfect for layering for maximum effect.
3. Baublebar Bracelet
Baublebar bracelets include personalized friendship bracelets, colorful faux gemstone bracelets, and imitation diamond eternity bracelets. From funky and fun to classy and sophisticated, there are a variety of bracelet styles to choose from.
4. Baublebar Rings
Whether you love some sparkle or pops of color, you can find it among the ring collections at Baublebar. These are available in stacking styles, as well as statement designs.
What Is the Baublebar's Gemoji Collection?
The brand recently launched its quirky earring designs that highlight passions and pastimes, including pieces that give back to causes. However, these jewelry pieces aren't for the faint of heart as they're loud, playful and flamboyant.
For foodies, kitchen connoisseurs and chefs, there are drop earrings in the design of maki and chopsticks, pizza and even hot sauce! For partygoers and mixologists, charcuterie plates, cocktails and champagne glasses were the inspiration.
If you're looking for the unique gift for the champion or athlete of your life, there are also pieces inspired from football, tennis, baseball, basketball and even skiing. For artists, crafters and hobbyists, drop earrings in a painter palette design and colored pencil pendant are just perfect.
Does Baublebar Jewelry Tarnish?
Fashion jewelry pieces, ones that are made of brass, will eventually tarnish or get discolored over time. To keep your baubles at their best, store them neatly and give them occasional breaks. Baublebar guarantees that its 18k gold vermeil jewelry is durable and tarnishes better than many other expensive brands.
Note that any type of costume jewelry will tarnish and fade after a while. This applies to precious metals like platinum and gold, which also acquire scratches and require maintenance. It's important to provide your jewelry with appropriate care to ensure it lasts a long time.
Can You Take A Shower with Baublebar Jewelry On?
The brand recommends taking off your jewelry when visiting pools or the beach, taking a shower, as well as when you plan on exercising and doing household chores. This is especially true for pieces that aren't solid gold, which are prone to tarnishing and damage. Also, be careful when applying makeup, sunscreen and perfume as they can dull your jewelry.
How to Tell Real Baublebar Jewelry?
While it's best to purchase jewelry pieces from the brand's site, you may also find them at Nordstrom, Neiman Marcus and Bloomingdale's. In Europe, some of its jewelry collections can be bought at Brown Thomas, Selfridges, Harvey Nichols and Fenwick.
Is Baublebar Jewelry Worth Anything?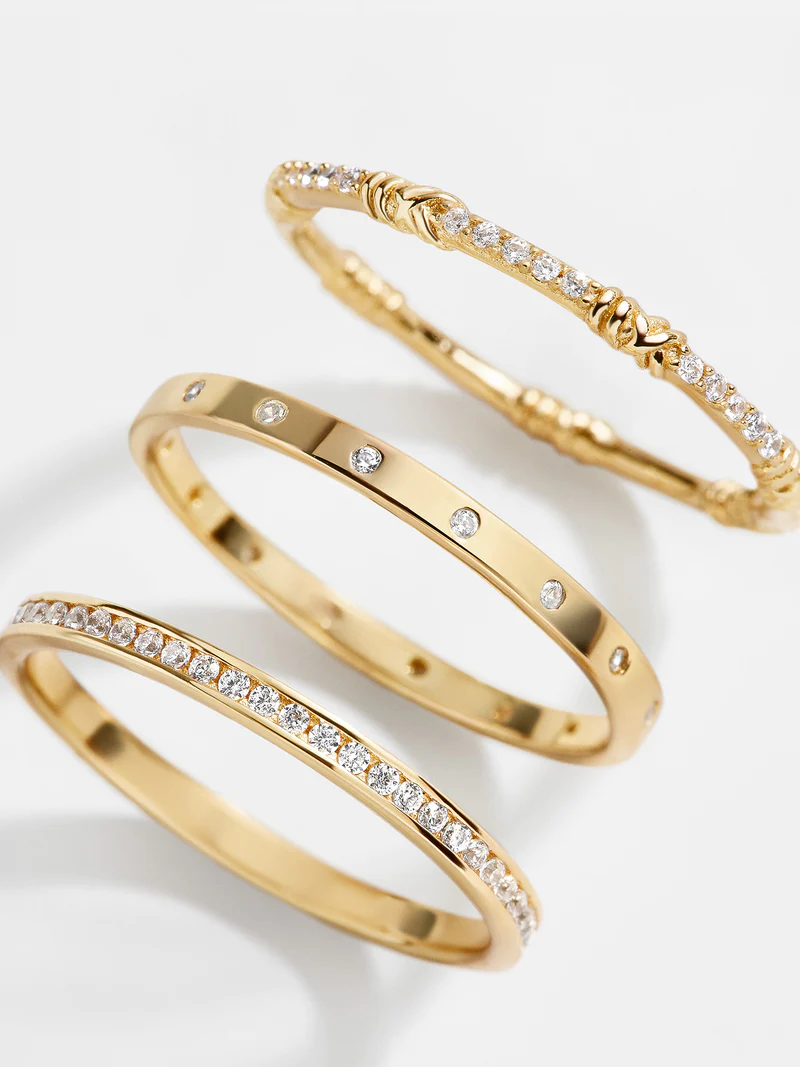 The brand's fine jewelry collection is crafted from 14k solid gold, diamonds, semi-precious stones, as well as 18k gold plated sterling silver or vermeil pieces. These materials tend to hold their value over time. With prices starting at just $95 for a 14k solid gold single stud earring, you can build your collection of fine jewelry.
Also, if you're someone who wants to keep up with the changing trends without spending a lot, Baublebar's fashion jewelry pieces are great options. The brand offers an unmatched selection of affordable, trendy jewelry so you won't spend hundreds of dollars on something you're not going to wear for the next season.
Why Is Baublebar So Popular?
Baublebar has become a highly popular fashion brand among young people. The brand features a variety of jewelry designs that suit all styles and personalities, making it the ultimate destination for trendsetters and fashion-savvy women.
In fact, many of Baublebar pieces have been worn by major celebrities, including Julia Roberts, Jessica Alba, Jennifer Lopez, Lizzo and Gigi Hadid.
Most of the brand's jewelry designs are versatile and can be worn to rock several fashion trends such as the mismatched-earring trend, layered necklaces and stacked rings. Its minimalist and maximalist pieces are beautiful on their own, but they can also be incorporated into a high-low dressing.
For jewelry-loving maximalists, the brand has colorful, quirky and playful pieces that make a bold statement. Some of its collections are ideal for minimalists too—think of ear cuffs, micro rings, chained necklaces and bracelets.
More than that, Baublebar jewelry are of high quality and areaffordable. In its fine jewelry collection, prices start below $100 for a single gold stud earring and go up to $450 for a pavé diamond ring—but nothing is priced over $1,000.
Wrapping Up
Baublebar is an excellent place for those looking for cute, quirky and everyday costume jewelry, as well as sophisticated and stylish pieces. There's something for everyone at Baublebar, and in this respect, the brand is similar to Pandora or Swarovski. Overall, we found the prices and quality of Baublebar to be very good.