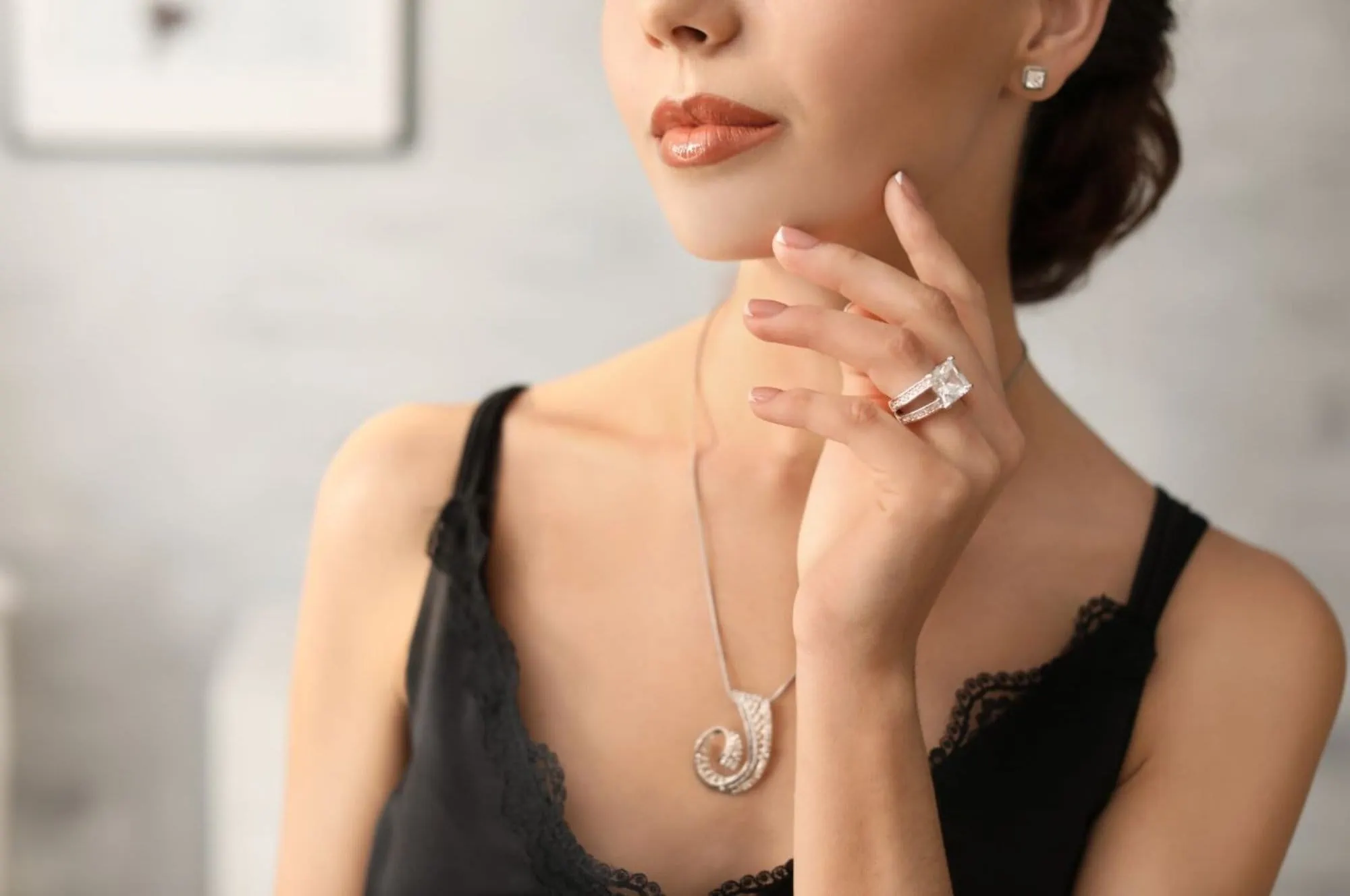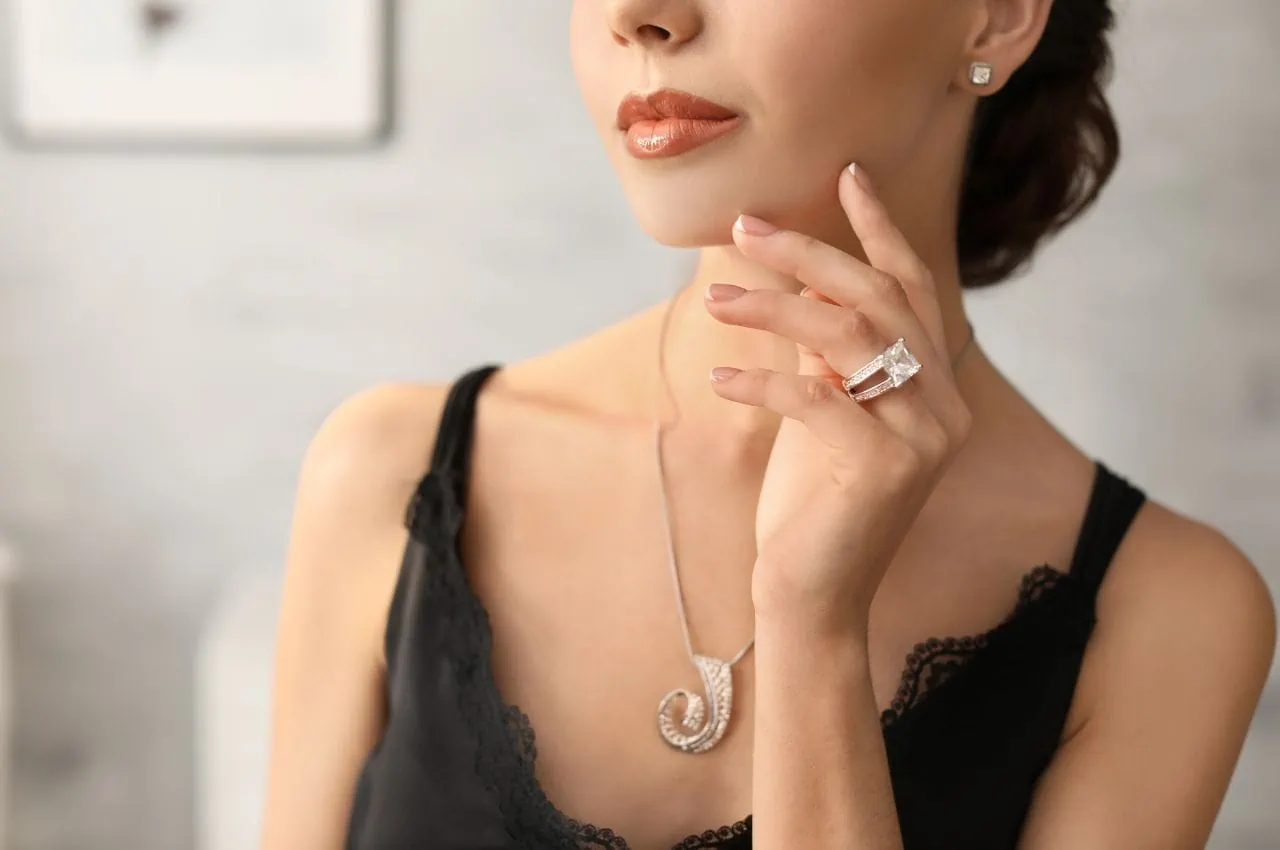 VRAI is one of the newer players in the jewelry retailer scene. They're a fine jewelry brand focusing on ethically sourced diamonds and metals, with the aim of creating heirlooms that can be passed down the generations.
Although they've only been around a short time, they've already made an impact and have quickly become a noted player in the jewelry scene. Let's take a look at VRAI's strong points, and what to consider before shopping there. Let's also take a look at how VRAI compares to some of the heavy hitters in the industry, and the reasons to choose VRAI over some of its more established competitors.
Who are VRAI?
VRAI was originally founded as Diamond Foundry back in 2012 by Martin Roscheisen and Jeremy Scholz. The company was started with a massive $315 million investment coming from numerous sides. This included companies such as Sun Microsystems and Fidelity, celebrities like Leonardo DiCaprio and Jean Pigozzi, and various tech giant figures such as the founders and co-founders of Google, Twitter, eBay, Facebook, and others. 
With that solid of start, Diamond Foundry immediately began making waves and even acquired two other jewelry brands in 2016 – Vrai and Oro. Four years later, in 2020, Diamond Foundry was officially rebranded as VRAI and opened their Los Angeles showroom. Thanks to all these investments and proper steering by its founders, VRAI/Diamond Foundry had grown to a $1.8 bn valuation in less than a decade.   
Since its founding and especially since its rebranding, VRAI has opened numerous other showrooms across the US, Europe, and China. It has greatly developed its online presence and has worked quite diligently on the production, logistics, and customer service sides of the business.  
VRAI Characteristics And What Makes Them Special
VRAI diamonds and jewelry certainly look luxurious, so it's no surprise that they've been catching people's eye in this niche. The brand is also focusing on sustainability as a big selling point, and it's advertising its lab-grown diamonds and ethically sourced metals, which is certainly something we can get behind. Customer service is also another positive from everything we've seen and tested. 
Yet, there are some questions to be raised when it comes to diamond quality and the lack of credible certification. The absence of light performance imaging on VRAI's online store is also an issue we should investigate. So, let's explore all the aspects of VRAI's merchandise and service below and then sum it all up in a Pros and Cons list.
VRAI Natural And Lab-Grown Diamonds
VRAI prides itself on offering only conflict-free diamonds – both natural and lab-grown. In this day and age, this may not sound all that special. After all, The Kimberley Process occurred about two decades ago and all diamonds in the US and the Western world are touted as conflict-free anyway. 
As we've discussed before in another article, however, the distinction between "blood diamonds" and "conflict-free diamonds" isn't exactly black and white, even 20+ years after the signing of the Kimberley Process. A lot of the natural diamonds sold in the US today are labeled as "conflict-free" because they don't come directly from war-torn countries. Yet, there are many indirect routes in various other countries that are frequently used by blood diamond suppliers.  
In other words, when a brand says that its diamonds are "conflict-free" that doesn't necessarily mean those stones may be actually conflict-free. Most brands don't know where their diamonds are sourced from or where the mines are located. They may genuinely be conflict-free if the brand is doing something extra to guarantee their authenticity, or they may just be like all others – with dubious origins.  
So, where does VRAI seem to fall on that scale?
The brand does rely on and promotes its lab-grown diamonds. This is great in terms of sustainability as lab-grown diamonds are the ultimate "conflict-free" stones. That being said, a lot of other retailers sell lab-grown diamonds too. So, while having such stones in your store is pretty much a must-have nowadays, it's not enough to stand out. 
As for the natural stones sold by VRAI, here we can point out some things that aren't true for all major brands. VRAI is certified by the Responsible Jewellery Council – an international membership body that aims to ensure the retailers' diamonds are genuinely 100% conflict-free "from mine to retail". 
What About VRAI Sustainability?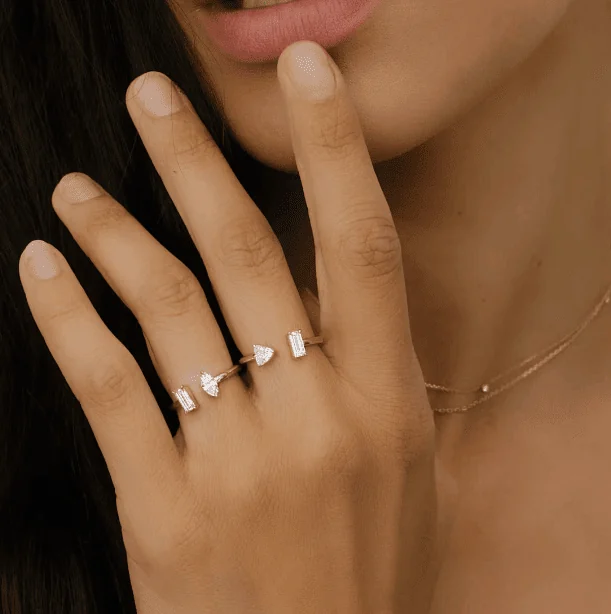 On the topic of sustainability, VRAI should also be commended for their zero-emission foundries. They also have a Carbon Neutral Certification from Natural Capital Partners since 2017. We'll touch on VRAI's certifications and a potential issue you'd need to be wary of a bit further below but suffice it to say that if you're looking for genuinely conflict-free and sustainable diamonds, VRAI is a good place to check out. 
VRAI Metals And Settings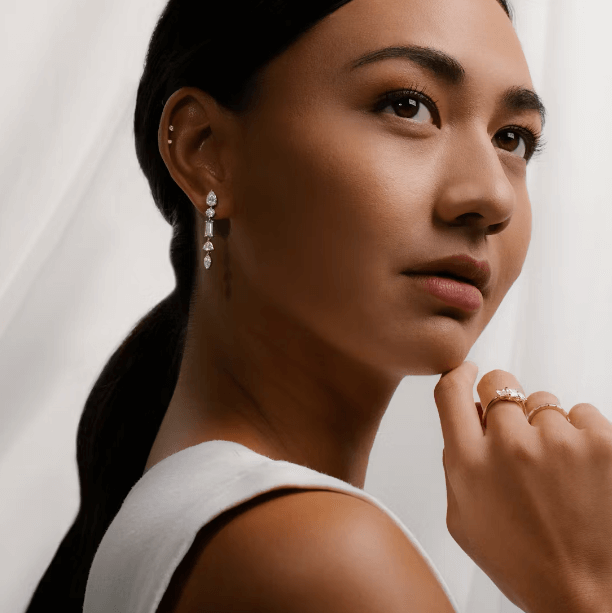 Metals are another point to explore when it comes to sustainability. The vast majority of VRAI's rings and jewelry are made of either platinum or gold (yellow, rose, or white). Those metals too are conflict-free and recycled, which guarantees the ethics of their sourcing. 
Price- and quality-wise, VRAI's gold and platinum are up to par with other major retailers too, so there should be nothing to worry about in this regard. 
As far as VRAI's settings are concerned, the retailer does offer impressive variety. Anything from Solitaire, Prong, and Cathedral settings to Three Stone, Halo, Hidden Halo, Bezel, Floral, and other settings. You can also check out the VRAI V setting design that the brand uses for all types of jewelry, such as earrings, pendants, bangles, and not just rings.  
How Competitive is VRAI's Pricing?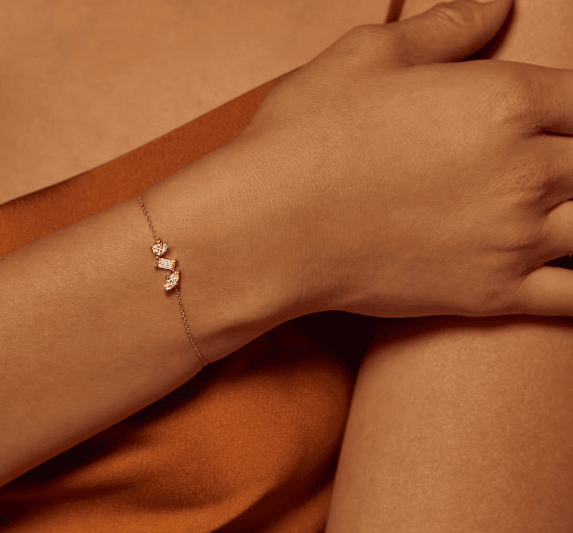 Both VRAI's diamonds and their jewelry seem to be adequately priced when compared to other leading luxury brands. That said, when it comes to diamonds, it's not so much the flat price that matters but the value, i.e. – whether you're getting the right quality for your buck or not.
So, while VRAI's pricing seems to be good on paper, it's worth noting that there are reports of VRAI's diamond clarity and color not being up to par.
This can be difficult to parse when it comes to their lab-grown diamonds, as they are – by definition – virtually perfect. VRAI's natural diamonds, however, can be seen to have such a discrepancy because of an issue with the diamond certifications we mentioned earlier. Let's delve into that below. 
The Problem with VRAI's Certification
While VRAI, as a brand, has all the right certifications you'd want from a jewelry retailer, there is one missing link that shouldn't be ignored – VRAI's diamonds don't come with independent certificates from recognized institutions such as the GIA (Gemological Institute Of America) or others. 
Instead, VRAI does its own certificates. In them, VRAI lists all the diamond characteristics and specifics you'd expect to see in an independent GIA certificate, but their validity or accuracy can understandably be put into question. VRAI tries to alleviate people's concerns by pointing out that their certificates are made by "GIA-trained gemologists".
This may very well be true and we're not calling anyone's expertise into question. However, the obvious benefit of having a third-party certification is simply not present here. This might be what explains the apparent discrepancy between the price and value of VRAI's diamonds that some people report. Or it could just be that the brand is still relatively new and it's easy for a few negative reviews to get overrepresented.
Either way, VRAI does have a great return and refund policy which we'll discuss in more detail below. That is key as it can fully compensate for any certification and/or quality issues.
How Good is VRAI's Website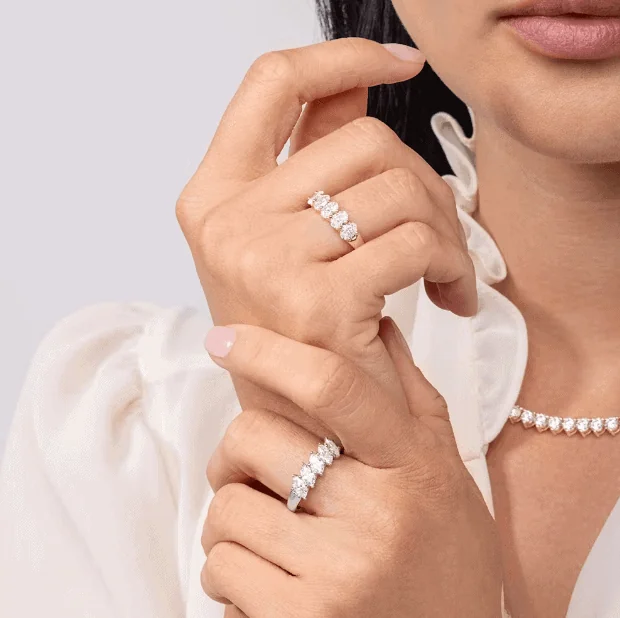 The VRAI website is quite impressive, beautiful, and user-friendly. If you're new to the diamond shopping experience and you want a place that's easy to browse and doesn't feel overly complicated, you should check out VRAI's website.
Yet, when it comes to online diamond retailers, we know we need to look for something extra. That's why we're always happy to see quality HD 3D videos of a retailer's diamonds on their online store – because of how intricate diamonds' characteristics are, clients need to be able to inspect them up close and in detail.
Nowadays, even just offering a 3D video of each stone isn't enough. A lot of other retailers are doing much more to showcase the quality of their merchandise. This is one area where VRAI's website lags behind. The lack of light-performance images is a major drawback, especially when coupled with the aforementioned lack of independent certifications. 
Retailers such as Whiteflash have stepped up their online store presentation by adding light-performance images for each of their stones. These images are key for ensuring the client of the true clarity and brilliance of the stone you're buying. 
VRAI Showroom Locations
Of course, if you don't feel comfortable shopping online, you can always just visit a nearby physical location. This way you can check out the diamonds and jewelry in person, and talk with a professional consultant in person.
Naturally, VRAI doesn't have showrooms on every corner of every town but they do have quite a few places to visit for a new brand. Here are the cities where VRAI has showrooms at the time of writing: 
In North America – Los Angeles, New York, Toronto, Boston, Chicago, and San Francisco
In Europe – London and Madrid
In China – Beijing, Xi'an, Chongqing, Shanghai Longfor, Shanghai Cloud 9, and Shanghai K 11
Is VRAI's Customer Service Good?
Another bright spot for this retailer is its customer service. Both in-person and online, VRAI's professionals offer excellent assistance, and the brand's packaging, delivery, and return practices are all top-notch.
Some of the highlights we should mention include the 30-day return policy, lifetime warranty, free shipping, jewelry exchanges for clients that rethink after purchasing, complimentary resizing of VRAI rings, and more. Another frequently-ignored plus is the packaging – that's often very lackluster with many retailers but it's excellent here.
All that, together with VRAI's 24/7 customer service, makes shopping from this retailer a joy. What's more, it largely compensates for the few drawbacks we mentioned earlier – after all, when you can always just return or exchange a product you're not happy with, everything is likely to end up well.
VRAI Pros and Cons
If we are to sum up all of the above in a neat Pros and Cons list, it'd look like this: 
Pros:
Great variety of diamonds and jewelry designs
Truly conflict-free gemstones and sustainable metals, including lab-grown diamonds
Excellent customer service and customer-friendly policies
Competitive prices, at least as far as other luxury brands are concerned
User-friendly and practical website
Over a dozen showroom locations worldwide 
Cons:
Lack of independent diamond certification from the GIA or other authoritative institutions
Lack of light-performance imaging  
Reports of sub-par diamond clarity/color compared to other brands and compared to what's reported in the stones' VRAI certificates 
Wrapping Up
Overall, VRAI certainly is an exciting brand to check out while browsing for diamond jewelry, even if they wouldn't be our first pick. Despite some potential issues with the stone's presentation and certification, that's mostly counteracted by the brand's excellent return policy and overall customer service.
So, while we generally recommend other brands for online diamond shopping, such as James Allen, Blue Nile, or Whiteflash, if you see something you really like on VRAI's online store, we certainly wouldn't advise you against giving this brand a try.