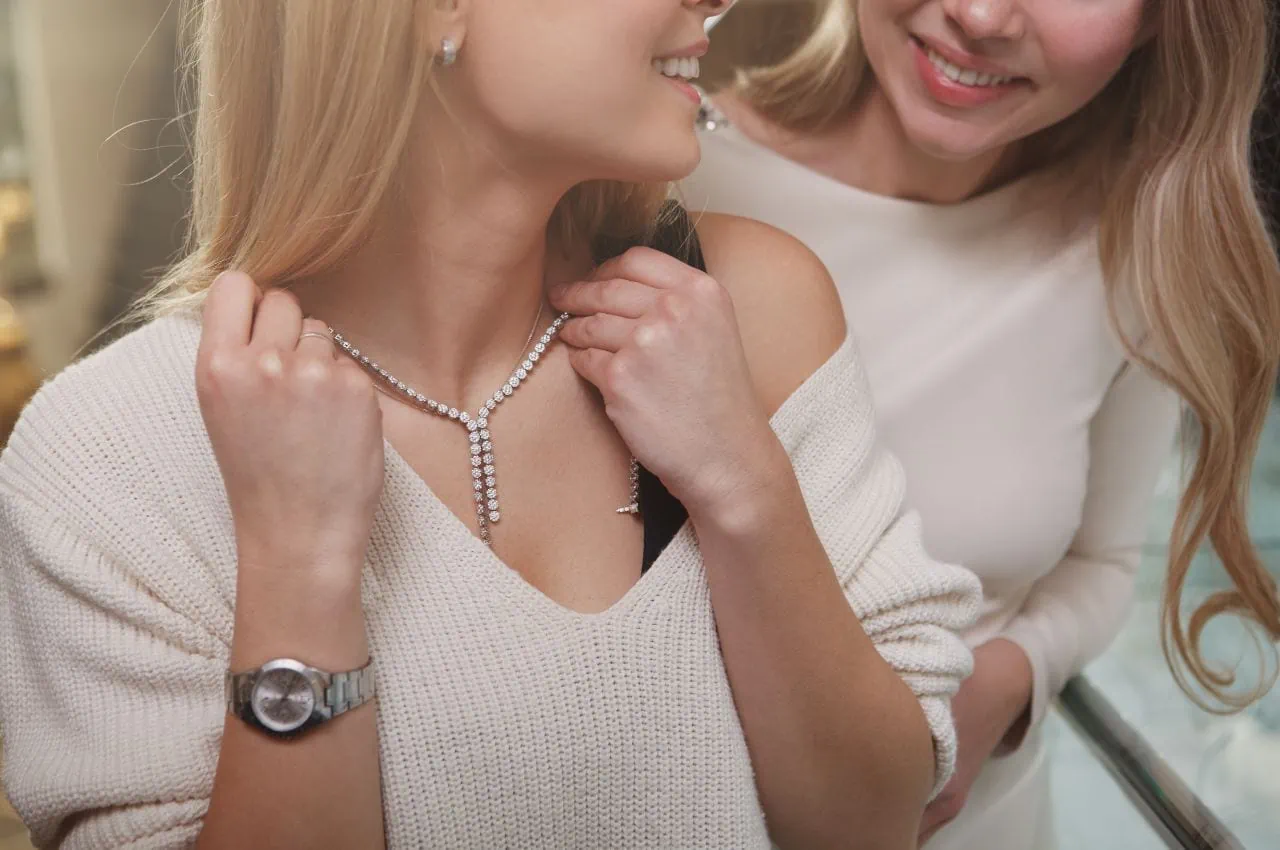 There are many clothing, jewelry, and domestic basics brands that are marketed as "affordable, sustainable, and high-quality" but few actually manage to tick all three of these boxes. In the past few years, Quince has been touted as one of those brands that manages to achieve all three criteria.  
But do they actually deliver all of that, or is it just marketing? Let's take a look at how Quince delivers quality, affordable, and sustainable products.  
What is Quince?
Quince is a 2018 brand founded in San Francisco by Sid Gupta. From its very inception, Quince was set up as a direct factory-to-consumer brand that aimed to eliminate the middlemen, including sourcing agents, warehouses, retail stores, tariffs that usually follow the switching between middlemen, and so on.
In doing so, Quince has always tried to lower the end cost for the consumer as much as possible while maintaining high quality. They've also put a strong focus on only using recyclable and environmentally-friendly materials. Together with that, the brand has made efforts to only work with factories that pay fair wages, ensure safe working conditions, and are committed to responsible production.  
How Does Quince Operate And Keep Its Prices So Competitive?
So, does simply cutting a few of the middlemen really allow Quince to achieve all of the above whilst maintaining low prices? As far as we can tell – yes.
We don't generally consider just how big of a percentage of an item's price goes to the middlemen involved in logistics and marketing. Even for high-quality products, the actual manufacturing costs are usually in the low tens of dollars, if not in the single digits. Almost everything else goes to multiple middlemen and each of their respective profit margins. 
Quince has managed to largely bypass that and is able to provide high-quality luxury goods for prices in a very competitive range.
If you have some experience in retail or simply shopping online, however, this can sound suspiciously similar to another business model – dropshipping. 
Is Quince a Dropshipper? 
Dropshipping is the practice of online retailers acting as middlemen between factories and consumers. In this niche, a "dropshipper" simply makes an online store and lists various items on it that aren't actually kept in stock.  
Instead, when a customer orders something, the dropshipper buys that item from a producer and then resells it to the client at a higher price.
In that sense, the "service" performed by the dropshipping business is that it potentially saves the client some time and effort. The dropshipper doesn't actually design or own the products listed on their website, and typically doesn't care or have any say in what's produced – they just choose what to buy and resell on their website.
Does this mean Quince is a dropshipper? No – quite the opposite in fact.  
Whereas a dropshipper is just a middleman who buys and resells things, Quince is the actual designer of its products. This means Quince decides what will be manufactured, where, from what materials, in which factory, and so on.
So, while the business model appears similar in some ways – both dropshippers and Quince don't keep products in stock, and both work with independent factories – Quince is a proper brand that controls its production process and chooses to minimize the number of middlemen it works with.
What Does Quince Sell?
Quince designs and sells a wide catalog of both men's and women's clothing, jewelry, and home fundamentals, all of which are listed rather neatly on the brand's website. Here are some of the categories you can explore there:
Women's tops, sweaters, blouses, tees, tanks, jackets, outerwear, bottoms, dresses, skirts, sweatpants, sweatshirts, loungewear, activewear, intimates, swimwear, bags, scarves, sunglasses, fine jewelry, and more.
Men's sweaters, activewear, jackets, outerwear, shirts, polos, pants, shorts, loungewear, tees, underwear, sweatpants, sweatshirts, socks, hats, scarves, bags, sunglasses, tech accessories, fine men's jewelry, and more.
Baby and kids' sleepwear, sets, tops, bottoms, accessories, backpacks, and more.
Travel bags, suitcases, organizers, backpacks, and more. 
Home fundamentals such as bed linens, duvets, quilts, coverlets, blankets, bath mats, robes, shower curtains, towels, rugs, pillows, mirrors, wall art, decorations, and more.
Quality materials such as real silk, cashmere, linen, leather, and more.
As you can see, there is a wide range on Quince's website. This makes them an easy go-to for a lot of people's needs – whether you're just looking for one or two additional articles of clothing, for a cool and affordable jewelry piece, for a major wardrobe overhaul, or for a whole new set of bed linens, or you want to upgrade your hotel's interior, Quince is a good place to check out.
Quince Sustainability
As we mentioned above, Quince doesn't just focus on lowering its prices by cutting middlemen – the brand also makes sure its clothing and other products are as sustainable and eco-friendly as possible. Quince does this in several ways:
1. Quince uses natural fabrics and eco-friendly dyes. Their clothes and other products are made out of natural leather, cashmere, alpaca wool, 100% recycled polyester, and organic linen and cotton.
2. By working as a DTC (direct-to-consumer) business, Quince has drastically reduced its carbon footprint compared to other brands. That's because there is no excess energy expenditure when transporting the merchandise between warehouses or middlemen – just the single trip from the factory to the client's door. 
3. This DTC model also means using as little packaging as possible. What's more, Quince has also made great strides in transitioning to 100% compostable packaging with zero virgin plastics by the end of 2023.  
4. Another huge factor people often overlook is the very nature of Quince's designs – unlike many other luxury brands that focus on trendy fashion pieces, Quince prioritizes evergreen designs. This means that people are significantly more likely to wear Quince's clothing for years and even decades rather than throw them away after a season or two because "they are not trendy anymore".
By sticking to these 4 points, Quince is making sure that it's a significantly more eco-friendly and sustainable option than many other brands that contribute greatly to environmental pollution.
Can Quince Be Considered A High-Quality And/Or Luxury Brand?
While you wouldn't expect a $20-$30 linen shirt to be considered "luxurious", Quince's products have all the hallmarks of a luxury brand as far as quality is concerned. From the design and materials to the production quality, Quince's products rival those of the largest and most expensive modern luxury brands. 
Of course, "luxuriousness" is subjective, and people are unlikely to mention Quince in the same breath as Prada, Louis Vuitton, or Armani. Still, if you want the quality of a luxury brand at affordable prices, Quince does seem to offer that. 
Naturally, there are aspects in which you wouldn't consider Quince a "luxury" brand. Jewelry is the first to come to mind here – while Quince offers a nice and affordable fine jewelry selection that has good value for its price tag, you can hardly consider Quince a competition for industry giants such as James Allen, Whiteflash, Blue Nile, or Brilliant Earth. 
Take a look at this 14K gold diamond ring, for example. There are some things we're used to from other jewelry retailers such as 360-degree HD imaging, more details on the stone's exact characteristics, and independent certification. But having said that, these factors are mostly necessary for expensive pieces that boast 4- or 5-digit price tags and above. Instead, Quince offers affordable jewelry that's above what's expected for such low price tags – and that's great in and of itself. 
Quince Wholesale And Partnership Programs
Quince is a DTC business first and foremost, but that doesn't mean that it doesn't have partnership programs or sell wholesale. Quince partners with dozens of other brands in numerous industries that Quince sees as "best-in-class". Shopping from these brands through Quince's website earns you Quince credit that can be spent on your future orders from the Quince store. 
As far as wholesale is concerned, Quince readily works with clients that require larger merch volumes. People and businesses from the hospitality, interior design, and gifting niches are welcome to work with Quince, and the brand even gives $100 gift cards for any successful referral to a client from these industries.  
Additionally, Quince readily offers white-label products to clients who want to utilize Quince's products in their hospitality or interior design businesses and present them as their own.  
Shopping From Quince – Website, Customer Service, Return Policy, And More
Buying and enjoying any of Quince's products is also quite simple, thanks to their smooth and user-friendly website. Each product page comes with detailed descriptions, reviews, instructions for proper care and maintenance, a price comparison between Quince's price and the price tags you'd get for similar products from traditional retailers, and more. 
What's more, Quince also offers secure payment methods, free shipping, and free returns. That last part is especially noteworthy as Quince's free return periods tend to be much greater than anything you'd get from most other retailers – often up to 365 days after the purchase instead of the 30 or 90 days most other brands offer.
Wrapping Up – Is Quince Worth It?
All in all, Quince does seem to live up to its hype and deliver on its three core promises – sustainability, quality, and affordability. Especially as far as clothes and home fundamentals are concerned, Quince has indeed managed to strike a fine balance between products that are both high-quality and eco-friendly while still maintaining some of the lowest prices possible for that amount of value.