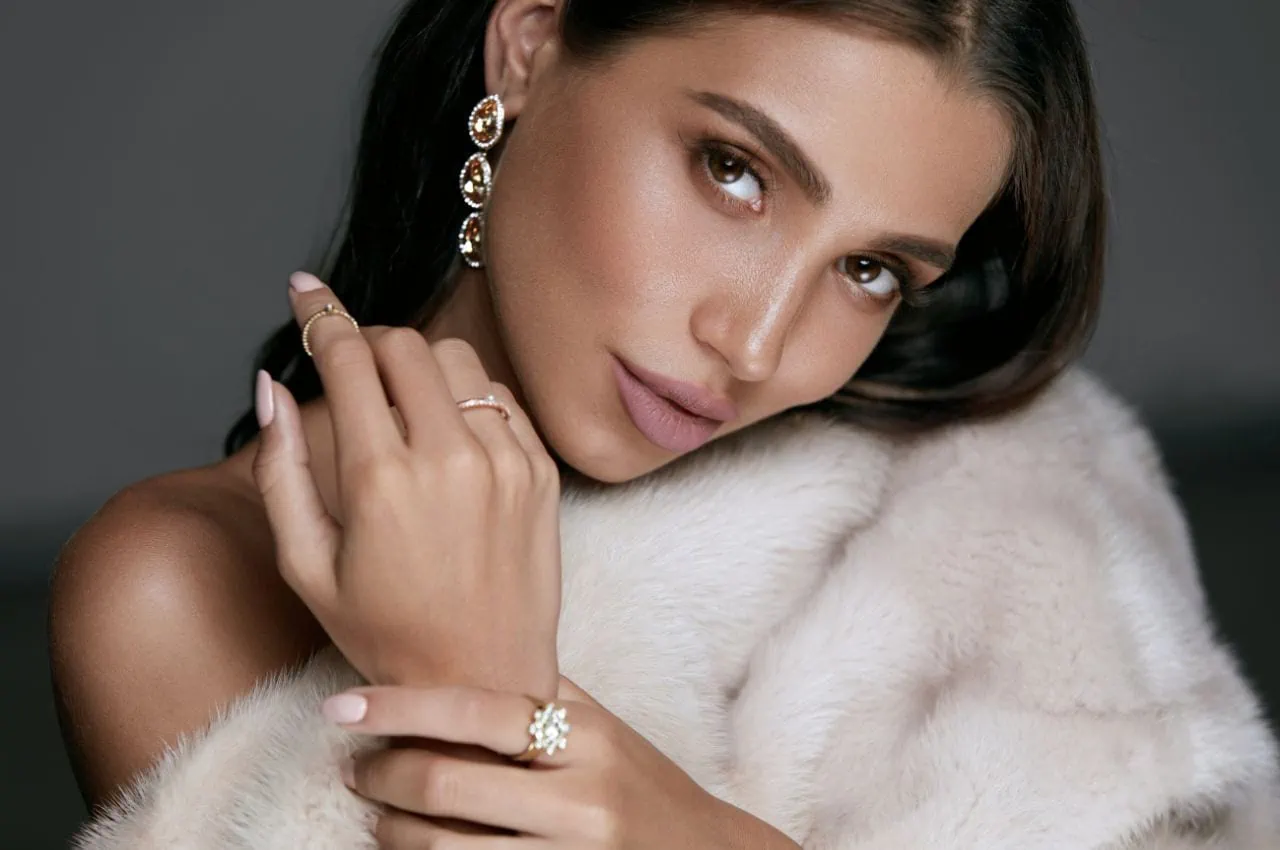 In the world of fine jewelry, it's easy to get used to constantly talking about diamond size and overly expensive luxurious jewelry pieces. That's fine, of course, but fine jewelry doesn't need to be flashy and large to look good.
In recent years, minimalistic jewelry styles have been coming to the forefront, championed by brands such as Stone and Strand. Stone and Strand has made a name for themselves as a provider of fine, high-quality modern jewelry. But does this mean that they're worth the money, and how good is their jewelry quality? Let's take a deep dive into this jewelry retailer, and highlight their pros and cons.  
What is Stone and Strand?
This fine jewelry brand was founded in 2013 by Nadine McCarthy Kahane in New York. At the time, Nadine was still working on her MBA at Wharton, but she didn't want to wait before making her mark in the jewelry world.
Nadine's focus on elegant and minimalistic designs made with high-quality and sustainable materials at affordable prices was a major differentiator in the market. Until then, it was difficult to find high-quality pieces in minimalist, modern styles.
Stone and Strand's jewelry emphasizes the inherent beauty of using smaller gemstones and more delicate and feminine designs. The brand also prides itself on offering its products at competitive prices, with reasonable profit margins.  
What Type of Jewelry Can You Get from Stone And Strand?
If you take a stroll through Stone and Strand's website, you'll find all the classic jewelry types – rings, eternity bands, bracelets, earrings, necklaces, charms, and others. All these pieces are crafted in elegant designs, typically from recycled yellow or white 14K gold or platinum. These pieces incorporate small colorless diamonds or other gemstones and pearls.  
Stone and Strand doesn't offer lab-grown diamonds. But this isn't an issue because the brand uses inexpensive natural melee diamonds or other small natural diamonds. This helps Stone and Strand keep their prices low while still offering unique and gorgeous jewelry designs.  
Take a look at this white gold Sophia ring design, for example. It has a classic clean design with a prong-like setting but instead of featuring a large and pricey 2-carat diamond, it has numerous tiny melee diamonds arranged inside the prongs to create a cool and brilliant look at a fraction of the price. 
Are Stone And Strand's Jewelry Pieces Really High-Quality?
Designed in NYC, all of Stone and Strand's jewelry pieces are of impressive quality. The delicate and minimalistic designs feel very elegant and beautiful, but the quality of their craftsmanship still ensures longevity. Stones and Strand's jewelry is intended for everyday use, after all, so excellent craftsmanship is a must.
That being said, we would recommend taking some of the more delicate pieces off when you're doing manual labor or sports. This is particularly key for rings and bracelets – no matter how well they are made, regular knocks and scratches will take a toll on the small melee diamonds and the metal body of the jewelry pieces. 
How Are Stone and Strand's Products So Affordable?
Stone and Strand advertise themselves as one of the few jewelry retailers to keep their profit margins low, as purposefully and consistently as possible, for the customer's benefit. This very well may be true, but it isn't the only explanation for the brand's affordable prices.  
Other big factors, as we've already mentioned, include the use of melee diamonds instead of larger stones, as well as the use of recycled metals crafted into thin and lightweight minimalistic designs. In other words, the production costs for each piece here simply aren't as significant as the production costs of other manufacturers that make bulkier jewelry pieces with large and expensive diamonds.  
Stone and Strand Website, Customer Service, and Policies
Stone and Strand's website is as appealing and modern as it is user-friendly and easy to navigate. The different product pages don't have any 360-degree HD imaging, which is usually a big red flag, but it doesn't matter that much when the jewelry piece is made with melee diamonds instead of large and expensive stones.
As for the retailer's customer service, we're impressed with what we've seen so far. Stone and Strand offers free shipping, a 100-day return period, as well as a 100-day warranty. The direct customer service isn't exactly 24/7, but it's quite expedient and thorough.
Stone and Strand Pros and Cons
To sum up all of the above points, here is a quick Pros and Cons list, showcasing all the strong sides of Stone and Strand, as well as the few things you should keep in mind when shopping there.
Pros:
Stone and Strand jewelry is made to be as sustainable as possible by utilizing recycled materials and ethically sourced gemstones.
Few retailers offer high-quality fine jewelry at more affordable prices.
Stone and Strand's minimalistic jewelry style is not only in style now but is likely to remain trendy for decades and even generations to come, making these pieces really smart investments. 
Excellent customer service and services, including free shipping, 100-day returns, 100-day warranty, and more. 
Cons:
Not all products are available at coupon/discount prices.
Many products bought at promotional prices of 50% off or more aren't eligible for returns and refunds.
Not all pieces on Stone and Strand's website are in stock, as many are made-to-order. 
In Conclusion – Is Stone and Strand the Right Jewelry Retailer for You?
If you like Stone and Strand's minimalistic jewelry style, there isn't much of a reason not to shop from them. The brand's quality, prices, and overall services are all top-notch, and the only thing to dislike there is if you're just looking for a different style and larger gemstones.  
That's, of course, understandable, but it's also purely subjective and a matter of taste. So, as long as you're into that contemporary minimalistic style, Stone and Strand are certainly a retailer you should check out.