As Jewelry Shopping Guide editors, we write about things that we love and we think you'll like too. We often have affiliate partnerships, and may generate some revenue from these links at no cost to you.
Charm bracelets have been around for a long time and their popularity continues to grow. It's an excellent way to customize your jewelry and reflect your personality.
Let's take a look at the history of the charm bracelet, the types of charms, and how to make your own in this guide.
What's a Charm Bracelet?
First things first, what's a charm?
Charms are small decorative trinkets that are symbolic and meaningful to the owner. In the past, charms were typically used as amulets to protect the wearer and ward off evil, but today, they can be used to signify a range of things like your interests, hobbies, and travels.
A charm bracelet, then, is a bracelet on which you can attach these personal charms to create a customized bracelet that holds meaning and value to you.
History of Charm Bracelets
While it might seem like a new concept, charm bracelets have been used for hundreds of years. Let's take a look at the timeline of the history and evolution of charm bracelets:
1. Neolithic Era (over 12,000 years ago)
There's evidence that these prehistoric humans used charms to ward off evil spirits and to keep them safe. These were made from wood, shell, stone, or bone and were carved roughly into various shapes. Sometimes, an unusually shaped object would be used as a charm. These were kept close to protect the owner from enemies, and often worn around the neck. Such ancient charms have been found in Africa, Asia, and Europe.
2. Egyptian Period (about 5000 years ago)
Charms, also called amulets, were worn to bring good luck, ward off evil, and keep one safe from various dangers during this time. People would incorporate charms into their jewelry and often were even buried with their charms to be taken into the afterlife.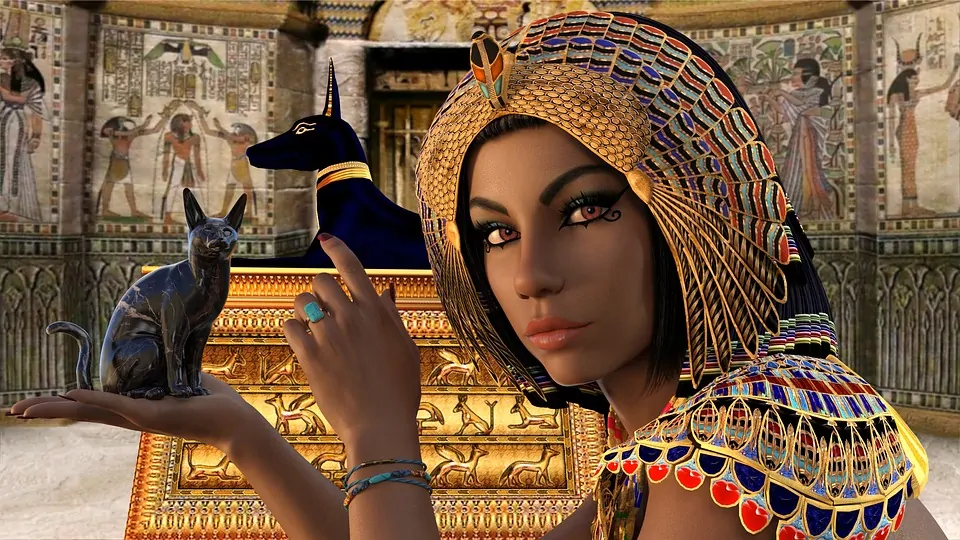 3. Assyrians, Persians and Babylonians (around 2500 years ago)
People of these civilizations would wear bracelets with amulets and charms attached to them. These were believed to have magical powers that would keep them safe and bring good fortune.
4. Roman Empire (about 2000 years ago)
During this period, charms were worn by Christians as a means of identifying themselves to other Christians. This was the period when Christians were persecuted by the Romans. A common charm during this time was the ichthus, a fish-shaped design. Jews would wear tiny charms around their neck, containing pieces of paper on which they wrote Jewish laws. This was meant to be a constant reminder of those laws.
5. Middle Ages (around 1500 years ago)
During this time, the nobility and knights would wear charms to protect them from their enemies while helping them to fight against them. Life was nasty, brutish, and short and they could do with all the luck they could get. Knights would keep charms hidden under their armor as protection.
6. Victorian Era (around 150 years ago)
This was the golden age of charms. Queen Victoria was an avid fan of jewelry and brought the charm bracelet into the limelight. She wore charms as decorative jewelry instead of as protective amulets. Thanks to her, the charm bracelet fashion trend began in earnest.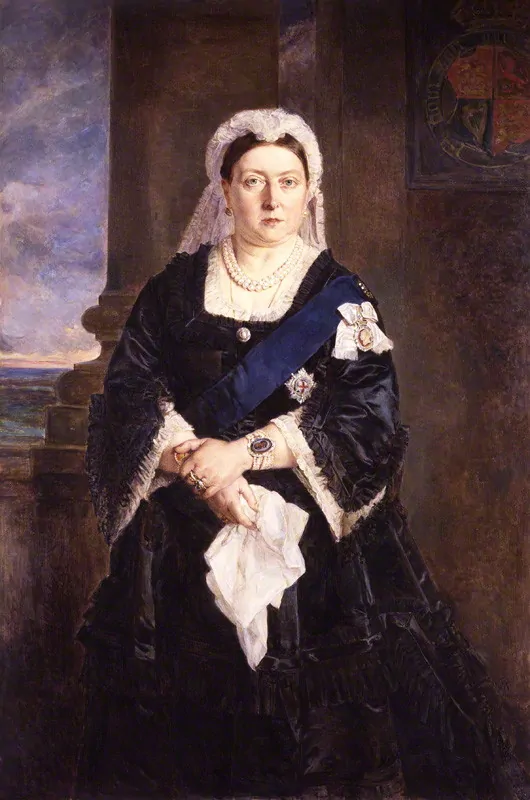 7. World War II (the 1940s)
After World War II, the charm bracelet trend that we know today began in earnest. Soldiers brought back trinkets that were made by locals from the places where they had fought. These were given to their family or lovers as keepsakes of their time in the war. This turned into a fashion trend, as jewelry designers began to create charms as commemorative items for various occasions.
8. Second Half of the 20th Century (1950s-1990s)
Charm bracelets became a staple piece of jewelry, especially as coming-of-age gifts or to symbolize important events in a person's life, such as graduations and births. Around the mid-70s charm bracelets ebbed in popularity but then remerged ten years later in the mid-80s. Around the 1990s, Italian charm bracelets became very fashionable. These consisted of a number of individual links (typically 18) through which a stretchy band was hooked to create a charm bracelet.
9. Modern Era (21st Century)
Charms are as popular as ever. With big brand names like Pandora, Tiffany & Co, and others continuing to bring out charm bracelets in beautiful designs and styles, this style of jewelry remains fashionable, functional, and glamorous.
Popular Types of Charms
Nowadays, there are so many types of charms that listing them all here would take too long. However, here's a look at some of the main types of charms that have been around for hundreds of years.
1. Gemstone Charms
Gemstones are ideal for charms as they can add color and personality to the bracelet and have symbolism and meaning for the wearer. For example, birthstones are many people's favorite gemstone charm.
If you believe in the metaphysical properties of gemstones, opting for a stone that you believe will influence you positively is also a good choice. Gemstones come in a variety of colors and can be faceted, raw, or cut en cabochon.
2. Lucky Symbol Charms
There are many lucky symbols that purport to bring good luck, and fortune and to ward off evil from the wearer. Whether you believe in these or not, it's still a nice symbolic touch and a reminder of positivity.
Some popular lucky symbol charms include the hamsa hand, the dharma wheel, the tree of life, the horseshoe, eye of hours, and the four-leaf clover.
3. Hobbies and Passions Charms
Including a charm that represents a hobby or passion of yours is a nice way to customize your charm bracelet.
Someone who loves playing the guitar might include a music charm, like a music note, guitar pick, or tuner for example.
If traveling is your hobby, you might want to include a charm of an airplane, a compass, a globe, or a charm from somewhere you've been.
4. Charms for Religion
Many people like to choose a charm that represents their faith, whatever that may be. Religious charms are perfect as a constant reminder to yourself or to let others know that your faith is important to you.
5. Relationship Charms
Charms to represent your close relationships are a happy and positive reminder to have around you.
You could opt to have the charm customized with an engraving of your initials, a special quote, or a word. Inside jokes are always a nice touch, as only the involved parties would understand what it's all about.
Best Charm Bracelet Chains
If you're customizing your charm bracelet and want to put it together from scratch, rather than purchasing a charm bracelet outright, it's best to start with a good bracelet chain that'll last you a long while.
We recommend opting for high-quality sterling silver, like Argentium silver or gold if that's within your budget. These will not tarnish, discolor, lose their luster or fade over time, meaning that you can continue to add and remove charms to them as you wish and keep the bracelet for decades.
Next, think about the type of chain you want. A chain with links like a curb or cable chain makes it easy to attach charms to them. Most charms come in this style, so this will probably give you the most options.
However, if you want to thread the charms through the bracelet, for a Pandora-style piece, pick a snake chain.
If you want to learn more about types of chains, check out our article here.
How to Make Charms
While buying a charm is an easy way to curate your charm collection, making your own charm adds an extra touch of customization to your charm bracelet.
There are many tutorials and videos that show you how to make charms using simple jewelry tools and materials. Here's one we found that shows you how to make charms out of your own drawings.
If that just doesn't sound like something you'd be interested in, you can always get in touch with jewelers who'll do that for you. Some designers will let you send in a picture or other personal object and will turn it into a charm for you.
On Which Hand Should I Wear My Charm Bracelet?
There's no hard and fast rule about which hand to wear your charm bracelet on. It's more a matter of preference and practicality.
Some people find that wearing a charm bracelet on their dominant hand can make it a little annoying to do certain things like writing or eating. If you want the bracelet to be seen easily, then wear it on your dominant hand. You use that hand a lot more.
In general, just wear the bracelet on the hand that feels more comfortable.
Where to Buy Charm Bracelets
Charm bracelets have been in fashion for decades and there's no end in sight. Curating and customizing your charms is the ultimate way to express yourself via jewelry.
We recommend searching on Etsy and Amazon for charms and charm bracelet chains as there is a wide variety in a range of prices.