Known for their impeccable cut quality and diamonds with stunning brilliance and fire, Brian Gavin is all about taking quality to the next level. Their diamonds are in the top 1% of the finest diamonds but are reasonably priced.
Let's take an in-depth look into Brian Gavin's diamonds, the pros and cons, and whether it's the right choice for you.
Pros and Cons of Brian Gavin Diamonds
Before we delve deeper into the topic, here's a brief overview of what we'll be looking at in this article. Let's take a look at a roundup of the pros and cons of Brian Gavin's diamonds.
Pros:
Comprehensive data (images, videos, and reports) on all their diamonds
Exceptional cut quality
A range of high quality, unique collections including fluorescent and low color grade diamonds to suit varying budgets
The choice to select your diamond in advance straight from the AGS lab
Wide range of colored diamonds
Wide selection of settings and designer rings
Comprehensive diamond education provided on their website
Excellent customer service, including live chat
Excellent and high quality packaging
Cons:
Smaller inventory meaning limited choices
Fast-moving inventory so you have to act quickly
The website is not as user-friendly as other vendors
The return period is only 15 days
More expensive than some other online retailers
Who Is Brian Gavin?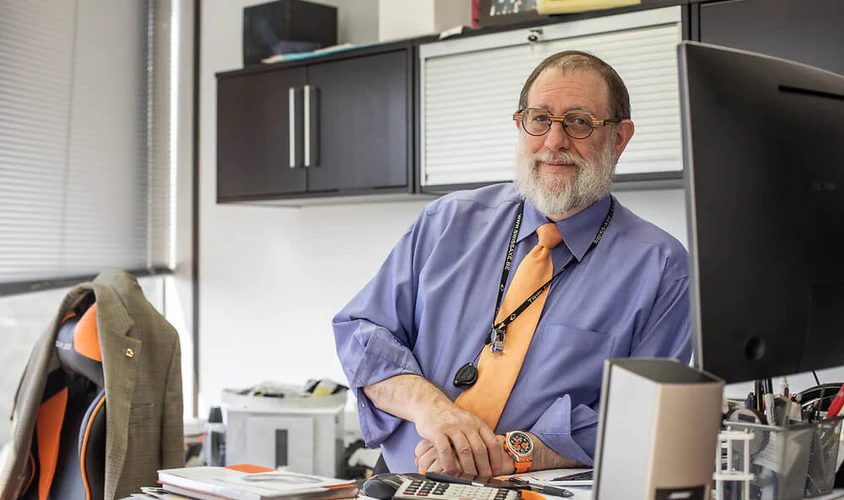 In the diamond industry, Brian Gavin stands as a solid and well-established name when it comes to diamond cut. The brand Brian Gavin (a.k.a 'Brian the Cutter') has come to stand for supreme quality and excellent service.
Because you cannot separate the man from the company, it is important to know who Brian Gavin is.
A 5th generation diamond cutter, Gavin comes from South Africa, where he learned the family diamond cutting craft. A perfectionist when it came to diamonds, Gavin was intent on creating diamonds with perfect performance and brilliant sparkle. He wanted to take it that extra step further.
He went on to become a crucial part of the diamond industry, and made his mark through his exceptional diamond cutting processes. In 1998, Brian Gavin put his A Cut Above super-ideal hearts and arrows diamonds on the online market.
So while the Brian Gavin Diamonds site has only been around since 2009, Brian Gavin the man has been a pivotal figure in the diamond industry for a long time. He is known for his research and innovation in diamond cutting, light performance and is recognized as an authority on hearts-and-arrows diamonds.
What is Brian Gavin's Business Model?
Unlike the big giants in the online diamond industry, such as James Allen and Blue Nile, Brian Gavin actually stocks inventory.
How does that matter?
Because they hold almost all their inventory, they are able to put their stamp of quality on every single diamond that they sell. All their Signature diamonds are cut to their specific standards. Each diamond is inspected and examined to pass their stringent evaluation processes. This is also why they are able to provide excellent photos, ASET images and Sarin reports on their site.
Compare this to a retailer who offers diamonds which are held by manufacturers around the world. You may find a suitable diamond on their site, but may not have access to photos, videos or performance imagery. Viewing it becomes a hassle, you may have to buy blind (meaning you will buy the diamond without seeing images of the actual stone) and there may not be an assessment of the diamond.
What this can lead to is a nasty surprise when you receive your diamond in the mail.
In stark contrast, Brian Gavin's holding of inventory is one of the main reasons that the quality is so high. Brian Gavin has a reputation to uphold. This reputation is his own. It is said that he personally inspects every diamond prior to shipment.
The BG diamonds are among the top 1% of the very best diamonds in the world and the company is committed to selling only the very best diamonds. All their diamonds are also conflict-free and have been ethically sourced.
The Brian Gavin Range of Products
Brian Gavin is a company that moves with the times. Their collections are unique. While the diamond quality remains high, the price points can vary for these diamond collections.
Signature Hearts and Arrows (H&A) Diamonds:
Hearts and Arrows are diamonds are super ideal cut, with perfect proportions for maximum light performance. They display exceptional sparkle and brilliance, and are designed to perform well under any type of lighting.
BG is the only company that has developed and patented a hearts and arrows super ideal cut for the cushion shape. Just as with the round diamonds, this collection showcases cushion cut diamonds with exceptional brilliance and sparkle.
Both round and cushion Hearts & Arrows diamonds have the following features:
An AGS Triple Ideal rating, meaning an AGS 0 rating for light performance, symmetry and polish. This translates to the best possible cut grade available.
Exceptional clarity and no inclusions that may hinder light performance.
Exceptional cutting, with no defects whatsoever.
8 hearts and arrows of exacting proportions.
A lifetime trade up guarantee.
The diamond will have a laser engraving of the AGS certificate number and the BG logo, making it one of a kind.
Such exceptionally cut diamonds are extremely rare and require masterful cutting skills.
On the site, each H&A diamond has the ASET, Idealscope and Hearts and Arrows images provided.
It is interesting to note that generally Cut is not graded for fancy cut diamonds. Brian Gavin is probably the only diamond retailer that has developed a cut grade for the Cushion shape which is included in the AGS report.
This exclusive collection showcases super ideal princess cut diamonds with perfect proportions and light performance.
It goes without saying that the princess cut is the second most popular shape, especially when it comes to engagement rings. It is the only shape that demonstrates a brilliance similar to that of the round cut diamond.
Brian Gavin's princess cut is different to others. While most have 57 or 76 facets, Brian Gavin's has only 53. As with the Hearts & Arrows line, the princess cut line also has the AGS Triple Zero certification.
This line showcases diamonds that have medium to strong fluorescence. Fluorescence can be found in roughly about a third of all diamonds. In the diamond industry, fluorescence is often looked upon as a negative aspect and can lower the value of a diamond.
Interestingly, it can also be neutral or positive for a diamond. The jury is still out on whether fluorescence is good or bad for diamonds but the answer is that they can be both, either, or neither! Most retailers generally try to stay away from strong fluorescent diamonds.
This is why Brian Gavin's Blue line is different.
BG selects medium-strong fluorescent diamonds that aren't affected negatively by their fluorescence. Brian Gavin himself inspects each stone for visual perfection. Because fluorescent diamonds can be priced at up to 15% less than non-fluorescent diamonds, this means that you get a high quality Brian Gavin diamond at a good price with no difference in beauty.
Brian Gavin is always looking to improve and is always raising the bar when it comes to diamonds. The latest to join the Brian Gavin collections, the Black collection is a result of this desire for improvement. The Black line is the best of the best at Brian Gavin, the diamonds of unmatched performance, brilliance, precision and beauty.
In case you were wondering, this does not refer to black diamonds. Rather, this is a line of high quality diamonds that goes a step beyond the super ideal cut.
Every diamond in the Black collection starts out already as a high quality natural stone. It is then taken and cut using the patent-pending cutting method developed by Brian Gavin. The result is a diamond of the finest quality with even better light performance than other diamonds in BG's collection.
You might be wondering:
What is the difference between the Black collection and Brian Gavin's signature series? Is it a negligible difference or should I take it into account?
As you can see from a comparison of the two ASET images, the Black diamond has clearer red areas which indicate sections of the most light return. It also has fewer areas of green which indicates areas of low light return. Compare that to a diamond from the signature series, and you won't notice a massive difference.
Diamonds from the Black collection are priced higher due to their quality, however, the difference is almost negligible.
If you know your diamonds, you'll know that color affects the value of the diamond. The lower the color grade, the more affordable the diamond. Generally, low color graded diamonds are considered inferior in quality and are often not sold by many vendors. James Allen does not sell diamonds beyond the M grade, while Blue Nile only goes down to J. Considering these factors, Brian Gavin has created a unique line with the Cape series.
The Cape line offers diamonds that have a color grade M or below on the diamond color scale. Naturally, these diamonds have strong yellowish tints. The diamonds are also all over 1 carat.
The Cape diamonds are cut with the same exacting precision of the other diamonds in the Brian Gavin collections and have the same high standard.
What does this mean for you?
To answer this question, let's compare the screenshots below.
The screenshot on the left shows a 1.10 carat, E color, VS2 H&A diamond while the screenshot on the right shows a 1.150, M color, VS2 Cape diamond. The difference in price is $7,290!
You are able to buy a high quality diamond at a very affordable price.
Just make sure that you are happy with a gold tinted diamond and choose a setting that complements this tint.
Brian Gavin has a fine selection of colored diamonds, offering you every color that diamonds come in. You have 11 varieties of colored diamonds to choose from. This gives you the choice to step out of the traditional route and go for something different.
Brian Gavin offers a good range of ring settings. However, they also offer rings from renowned designers such as Furrer Jacot, Sholdt, Sylvie, and Jeff Cooper.
The Signature Advance Selection
Unlike other retailers , Brian Gavin has a much smaller inventory which moves quickly. If you don't act quickly, you may lose the diamond that you were considering.
As a way to combat this issue, Brian Gavin offers Signature Advance Selection. This is basically a pre-order model, where you pick out and buy a diamond that is still in the AGS lab and not yet listed on the website.
The downside of this is that you don't have access to the full information as you would for the other diamonds on the Brian Gavin listing, such as light performance imagery. What you will know for sure is the minimum carat size, color and clarity grading of the diamond. The diamond will also be AGS Triple 0 certified.
When you select a diamond from this category, it will be delivered to you straight from the AGS lab without making it onto the Brian Gavin virtual listing. If you don't like what you see, you can return it within the 15 day returns period (more on this later).
The Brian Gavin Shopping Experience
Buying a diamond from Brian Gavin is easy as the company provides all the necessary information, images and videos you require to make a decision.
Every diamond has images to demonstrate eye-cleanliness (whether or not the diamond has any visible flaws), sparkle, brilliance, 360 degree video, light performance imagery such as ASET, Idealscope, hearts patterning images (for their H&A diamonds) and the grading report. You can even request a Sarin report via email before you finalize your sale.
All this data make it possible for you to assess performance and determine if the diamond is what you are looking for.
The website allows you to customize your choice by selecting the specifications you require. You also have the option to design your own ring by choosing your diamond and setting. You can even go a step further and request custom services from Brian Gavin.
They have an impressive customer service, with Live Chat available with their well-trained and highly knowledgeable staff who are happy to answer your questions and assist you with your requirements.
We found the website off-putting due to its black background and bright orange color, and not as user friendly as some other sites. Having said that, it has and does everything you need to acquire your ideal diamond or engagement ring.
The Fine Print – Returns, Warranty and Financing Options
First of all, note that not every purchase can be returned. Custom made designs, hand engraved work and bezel settings are not accepted. So ensure that your purchase falls into the returnable category first.
When you receive the item, you have a 15 day inspection period. This only gives you 2 weeks to decide whether or not you want to keep the item. Before the 15 days are up, you will have to request a Return Authorization Number from the company and ship the item. You will have to pay return shipping.
All jewelry purchases from Brian Gavin come with a lifetime warranty on condition that no other jeweler works on the item. If this happens, the warranty becomes void.
Similar to many other vendors, you are given one free resizing. If you need to resize more than once, then you will have to pay out of pocket. Note that not all rings can be resized. Eternity and channel settings, for example, cannot be resized without being recrafted.
At any point in time, you can upgrade your diamond for another worth the same or more. In order to do this, you require the original AGS certificate of the diamond. There is also another condition: you can only upgrade in two of the following specifications – size, color and clarity.
This offer is for all Signature H&R certified diamonds but not for any jewelry that contains diamonds. The diamond must be in in its original condition.
If, for some reason, you decide to part with your ring, you can sell it back to Brian Gavin for 70% of the purchase price. The diamond must be undamaged and in its original condition along with its original certificate.
The conditions for this policy?
It must be done within one year of purchasing the diamond AND it only applies to the Signature H&R diamonds and the Brian Gavin Blue diamonds.
Brian Gavin ships their diamonds out within 48 hours of receiving your payment. Custom orders can take up to 30 days while building a ring can take up to 2 weeks.
They provide insured shipping for free within the United States, however for international shipping the cost will be calculated based on the weight and value of the package.
Brian Gavin Packaging
The BGD packaging is simple but sophisticated. Orange tissue paper has been used to make sure that each piece in the package is safe. The ring box is classy and elegant and is definitely a step above what is usually offered by most retailers. The package comes with the heavy and impressive-looking AGS certificate. In general, there is an air of sophistication and class in BG's packaging.
The Final Verdict
It is not for nothing that Brian Gavin has received a 5 star rating from various independent review sites. Customers rave about their experience with Brian Gavin and are happy to pay the price to get their hands on a premium product.
Brian Gavin is established on the concept of uncompromising quality and focuses on raising the bar higher. Their website provides all the data you require to make your choice, and this transparency makes shopping at Brian Gavin easier and more pleasant.
While it is true that their products are somewhat pricier than some other online retailers, they are generally more affordable than many big brands. Compared to brick-and-mortar stores, Brian Gavin's prices for their super ideal diamonds can be seen as reasonable.