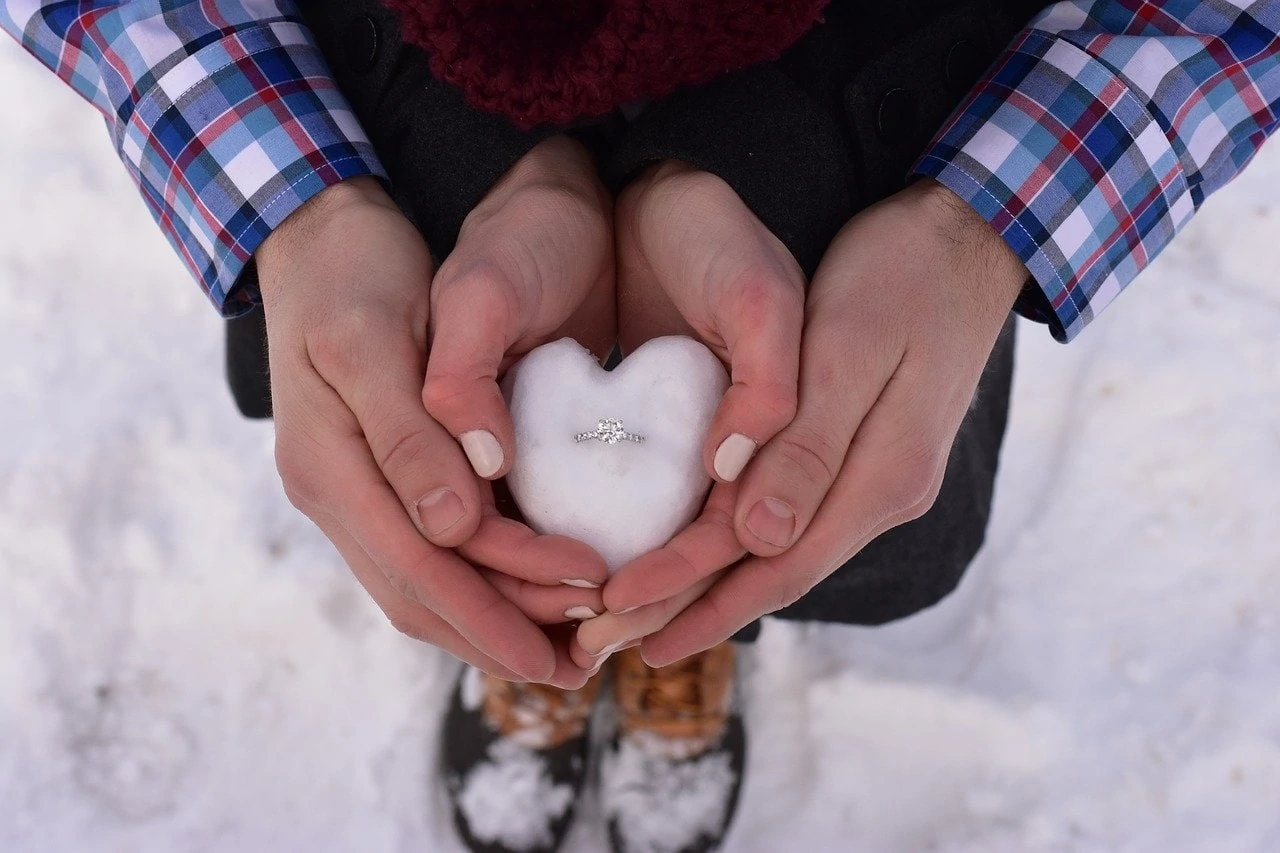 As Jewelry Shopping Guide editors, we write about things that we love and we think you'll like too. We often have affiliate partnerships, and may generate some revenue from these links at no cost to you.
Trellis engagement rings are elegant and stylish, in a subtle way. From the face up view, you may not even notice a difference, but view the ring from its profile and you suddenly see the intricate beauty of the design.
Read on to learn more about the trellis ring style.
Trellis Engagement Rings
Compare the two rings below and notice how their prongs are set. The first features straight, individual prongs while the second showcases interconnected prongs.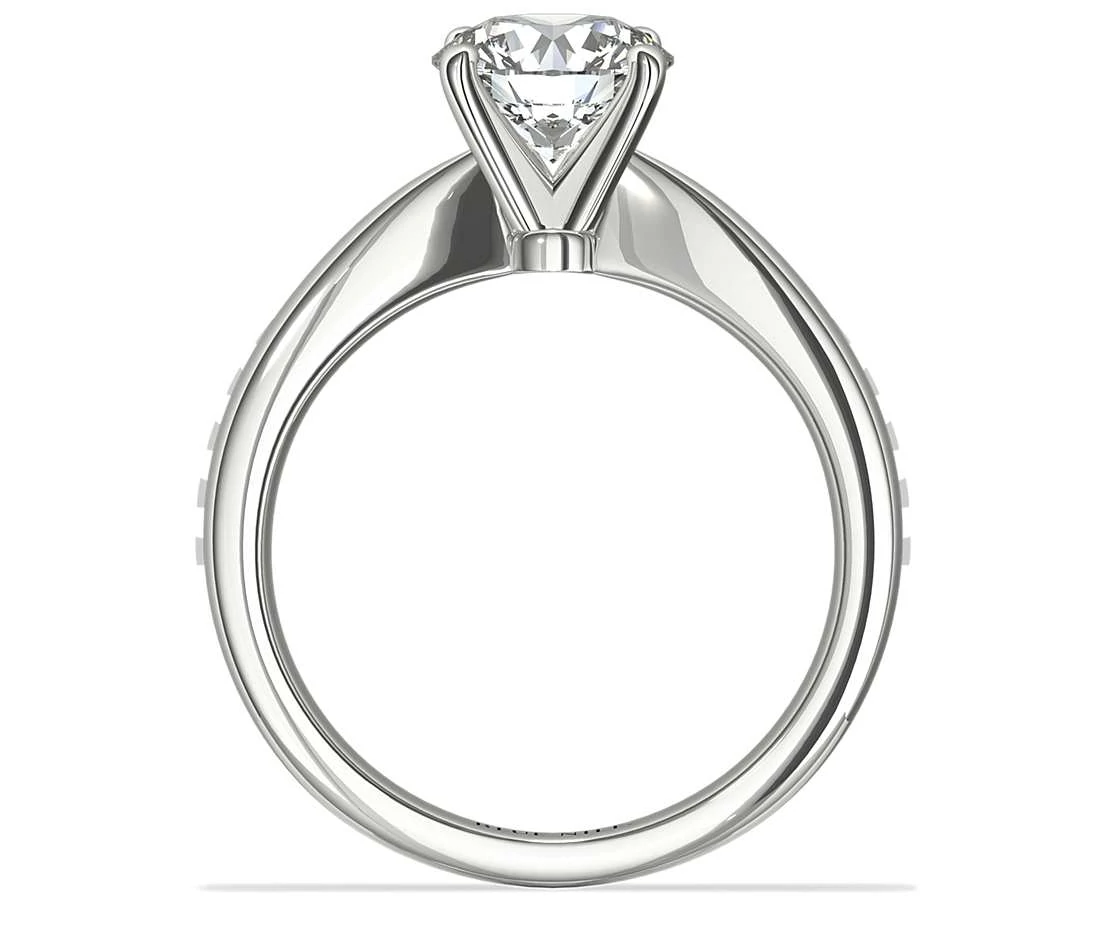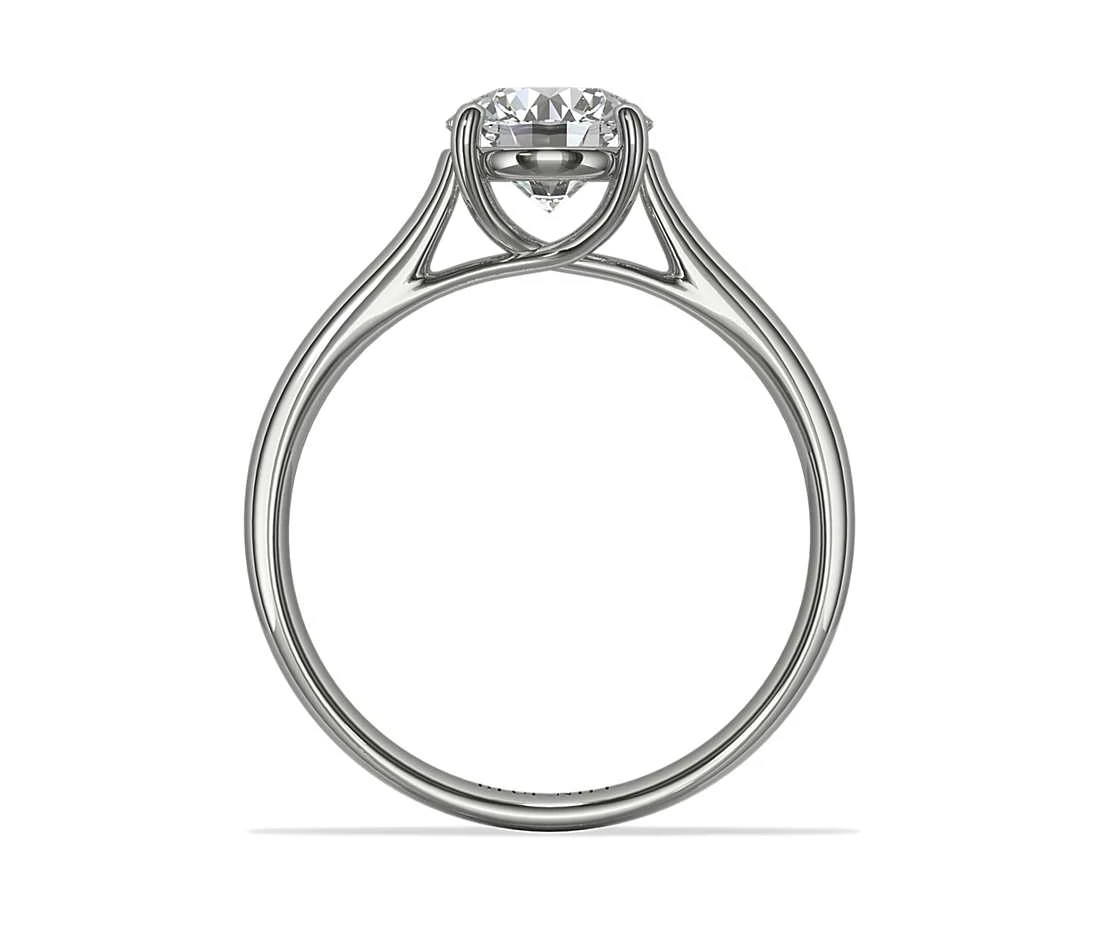 The trellis engagement ring setting is a type of prong setting featuring prongs that interweave to securely hold the center diamond. Instead of standing side by side with no connection, as the typical prong setting does, here the prongs are curved to crossover.
The four-prong setting is the most popular, but this setting works well with any number of stones. Three stone and five stone trellis rings are also highly popular because of the symbolism of those ring designs.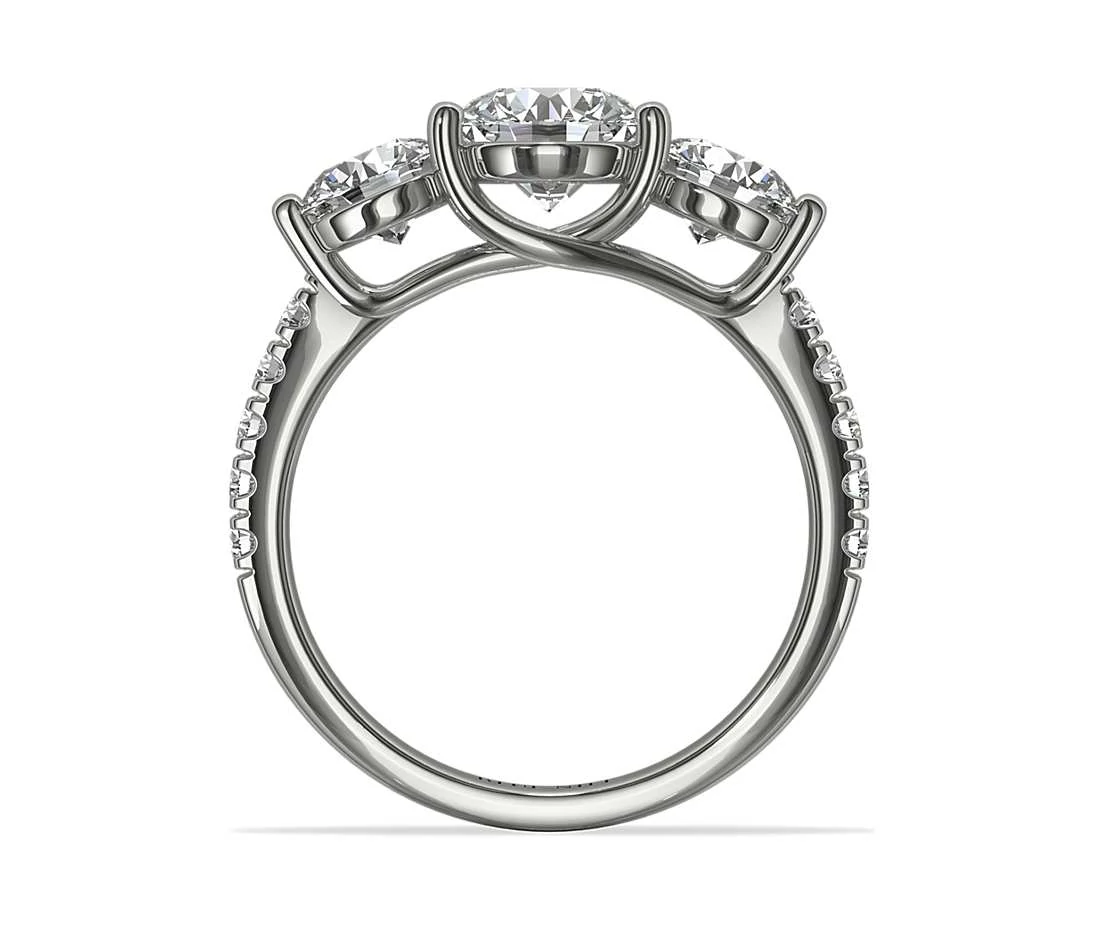 The trellis setting is very versatile as it can be decorated in several ways. The setting can be left plain or embellished with melee diamonds, fancy metalwork like milgrain or filigree and given an ornate gallery to heighten the effect. It adds a little more to a prong setting and makes the sides of the ring as beautiful as the top view.
Pros and Cons of Trellis Engagement Rings
If you're considering a trellis engagement as opposed to the classic prong setting, here's a quick rundown of the pros and cons:
Pros of Trellis Ring Settings
The trellis ring setting adds an extra touch to a classic prong setting, giving the ring layers of beauty. Enjoy the ring's view from the side as much as from any angle.
The interwoven prongs hold the diamond more securely, as the prongs support each other. This can keep the diamond safe and secure. Even if one prong gets bent or damaged, it's still held in position by the other prongs, so you won't have to worry about the diamond falling off.
They're a versatile design that can be embellished with gemstones, diamonds, metal work and other elements.
While a single diamond trellis engagement ring is the most popular, trellis ring settings work well with multiple center diamonds, including three stone ring settings and five stone ring.
Cons of Trellis Ring Settings
While the trellis ring setting is stunning and elegant, it doesn't provide the same level of security for a diamond as certain other designs including bezel settings and flush settings. However, it provides an excellent trade-off between durability and beauty.
Cleaning a trellis ring setting can be harder than a typical prong setting as there are more nooks and crannies with this style. Dirt can get lodged in the hidden corners under the diamond and will require a little elbow grease to get out.
Designs can be limited for this setting as it's only a subset of prong settings. This means that while there are hundreds of prong settings out there, only a few of them will be trellis settings. You'll have to look harder to find the trellis ring that you're looking for.
Looking to purchase a stunning engagement ring? We suggest starting your search on James Allen for stunning designs, styles, prices and customer service. Click here to browse.