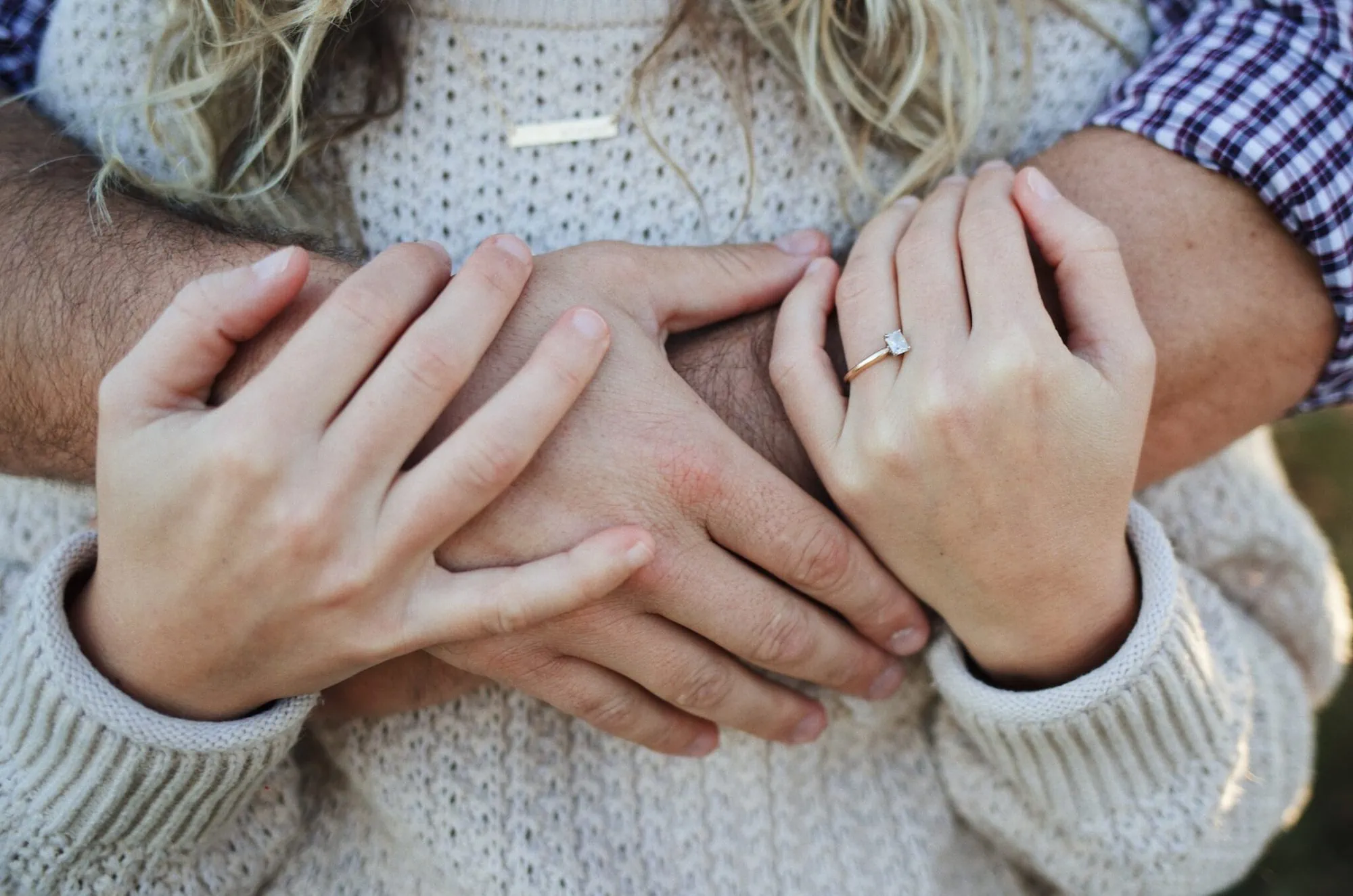 14K gold is one of the most common gold alloys used in jewelry and a highly popular choice among consumers. It offers a durable and relatively affordable option for those who want gold jewelry.
14K is perfect in use for fine jewelry and is a top choice for engagement rings. Let's explore how 14k gold is created, how to identify it, and if 14K gold is the right choice for you.
What is 14K Gold?
The purity of gold is measured in karats, with 24 karats being the maximum. 24 karat gold is too soft for use in most types of jewelry, and easily wears down or loses shape. It is also quite expensive, as it contains pure gold. 14K gold is created to offer a harder, stronger and more affordable metal with higher wearability.
To create 14K gold, 14 karats (equivalent to 58.3% of gold) is alloyed with 41.7% of other metals such as copper, silver, zinc and nickel. The type and proportion of the other metals can vary but the amount of gold must remain at 58% to be certified as 14K.
Because 14K gold may sometimes contain nickel, a common allergen, it may sometimes cause reactions in people with metal sensitivities.
Different Colors of 14K Gold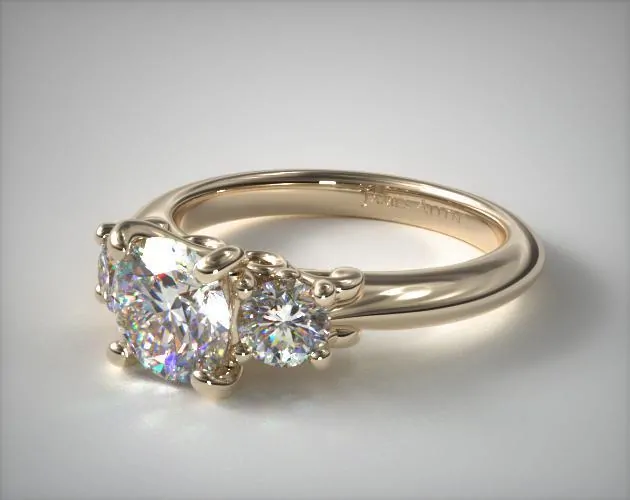 14K gold can be found in white, yellow, rose and even black gold. The color of 14K gold is determined by the metals used in the alloy as well as the proportion of each metal used.
For 14K yellow gold, the most common metals combined are copper and silver. While not as bright and shining as 24K gold, 14K gold has a warm color.
To make 14K white gold, gold must be mixed with metals that are silver-hued, such as nickel, palladium, or manganese. However, white gold is not really white – it still remains faintly yellow. To give it its sparkling white finish, the metal is plated with rhodium. Over time, this rhodium plating wears off and will need to be replaced to keep the ring lustrous. White gold is sleek and contemporary, often used in modern designs and is the most popular choice for engagement rings.
For 14K rose gold, the soft rose hue is obtained by alloying gold with copper. Generally, the higher the copper percentage in the mixture, the more distinct the color. 14K rose gold is a soft color that is especially beautiful in vintage designs. It is currently one of the most popular metal for jewelry.
How to Identify 14K Gold
The best way to identify the karatage of your gold is to look for the stamp or hallmark. Since the passing of the National Gold and Silver Stamping Act in 1906, the karatage of all gold jewelry in the US must be indicated with a stamp.
If you look carefully, you will notice miniscule letters and numbers stamped in a hidden area of the jewelry. For 14K gold, look for the hallmarks 14K, 583 or 587. These indicate the percentage of gold purity.
Is 14K Gold Valuable?
When evaluating the value of 14K gold, we need to focus on the pure gold content. The other metals used in the alloy are often not expensive and do not impact on the overall cost of the metal by much.
Considering that 14K gold is only 58% real gold, the value of a 14K gold piece is equivalent to half that of a 24K piece. You can find out the value of your metal by checking it against the current market price of gold.
Bear in mind that as 14K gold is an alloy and will need to be refined, the price you receive for it may be lower than the market price for gold.
Should I Buy 14K Gold?
14K gold offers an excellent balance between durability and affordability. If you are planning to wear the piece of jewelry every day, then 14K gold is an excellent choice as it will be able to resist exposure and wear and tear better than gold alloys with higher gold karatage.
If price is a concern, 14K also offers you the most affordable option while still maintaining over half its weight in gold. You can compare setting prices for 18K and 14K gold on the James Allen website. For example, an 18K gold setting that costs $442 is over a hundred dollars cheaper at $322. That is a considerable difference in price!
Where Can I Buy 14K Gold Jewelry?
When shopping for 14K gold, always make sure that you purchase from a licensed vendor. Many unscrupulous vendors, especially from overseas, try to pass off fake or low-quality items as 14K gold. We recommend purchasing from the following stores if buying online:
Why: Superior diamond imaging, competitive prices, high quality, wide range
An online giant in the diamond space, James Allen has a stunning collection of high-quality 14k gold jewelry. Each of their settings comes in either 14k, 18k, or platinum. The images and videos are unparalleled in quality and make shopping online similar, if not better, to shopping in-store.
Why: Competitive prices, wide range, great quality
Known for dominating the online diamond industry since the late 1990s, Blue Nile offers one of the largest online diamond and jewelry inventories. Search 14k white gold jewelry here at competitive prices, solid after-sales policies, and good customer service.
Why: Superior cut quality, exclusive range, stunning designs
Whiteflash has earned an international reputation for the elite quality of their precision cut diamonds, and for their impeccable collection of engagement rings and jewelry settings. Check their stunning range of diamond jewelry and loose diamonds.
Why: Impeccable quality, superior cut, small but exclusive inventory
Brian Gavin is a renowned expert in diamond cut – and it shows in their superior diamond quality. For the very best in quality, search their inventory of designer diamond jewelry and loose diamonds.
Check out our quick comparison of the top online engagement ring retailers for more information.
Wrapping Up
14k gold offers the best balance between price, durability, and gold purity. You still have over half the metal's weight in gold without compromising on the beauty and color of the metal. Almost every retailer offers 14k gold in its main 3 colors, so finding 14k gold jewelry is never a problem.