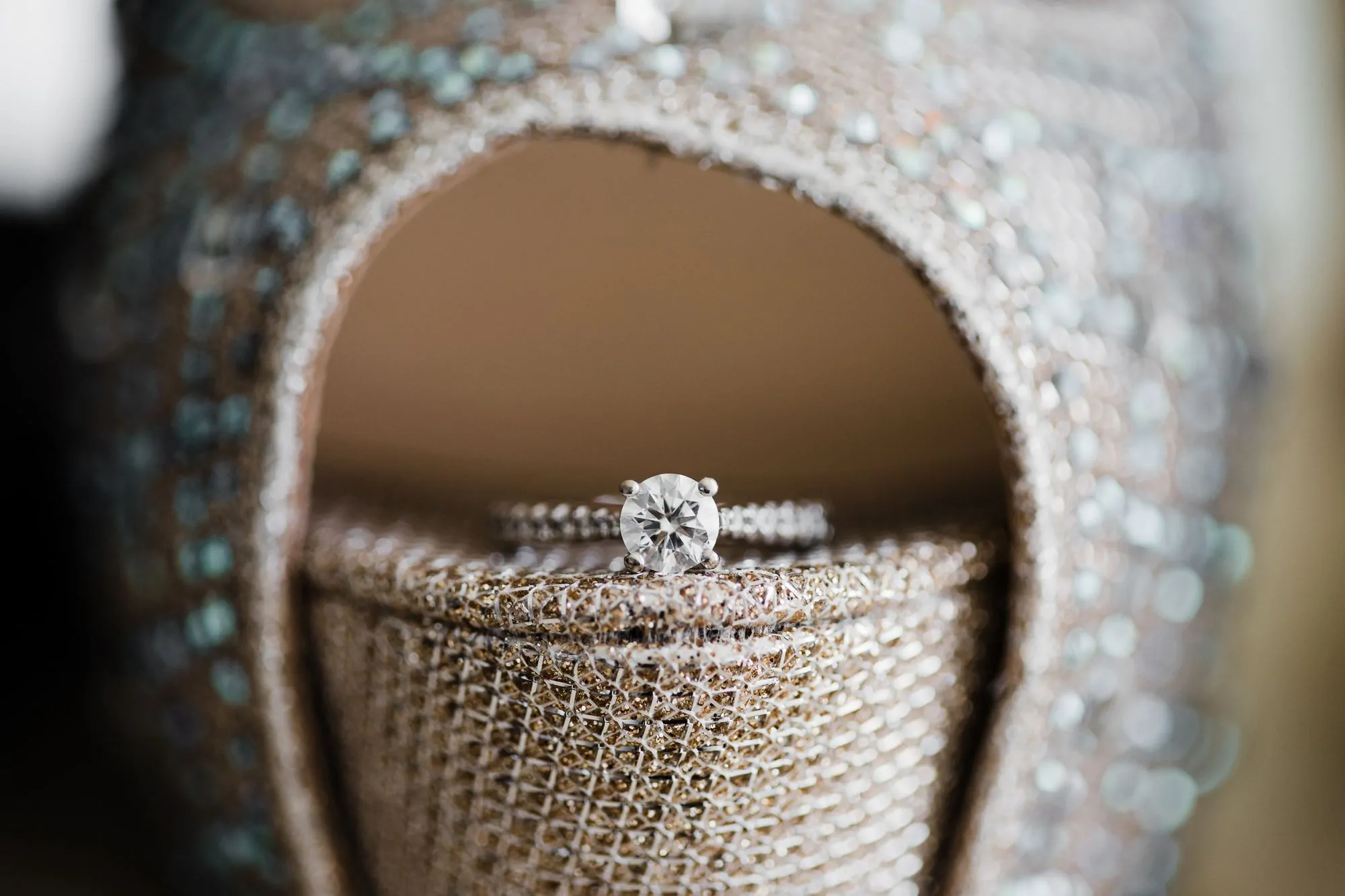 There are many reasons that you might want to upgrade the diamond on your engagement ring. Whatever your reason, the good news is that there are many ways to do this. In fact, most retailers offer diamond upgrade services, which allow you to replace your current diamond with a larger, better one.
Let's take a look at the most important factors to keep in mind when upgrading your diamond, as well as the process of getting this done.
Why Do You Want to Upgrade Your Diamond?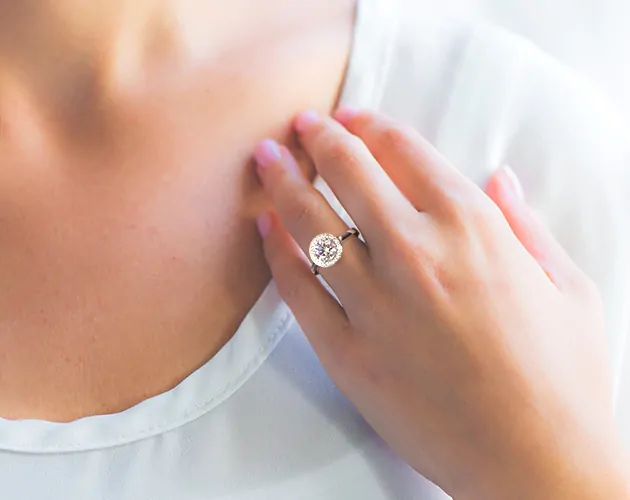 Not every diamond ring can be upgraded, so first of all, it's important to focus on what you're aiming to achieve with the upgrade. In other words, why do you want to upgrade the diamond? For most people, it's because of one of the following reasons:
Your tastes have changed and you want a different diamond cut.
You want a larger diamond and can afford it now.
You want a higher-quality diamond.
Your existing ring is an heirloom – you'd like to modernize it
You're looking for a diamond that has greater investment value and inheritability
You're looking to customize the ring in new ways
By analyzing your reasons for wanting an upgraded diamond, you can then zero in on the best way to go about it. For example, if you don't like the cut of your diamond, but you're happy with the size, you'd have to focus on whether the ring setting can be altered to hold a different diamond cut.
Which Stores Have the Best Diamond Upgrade Policies?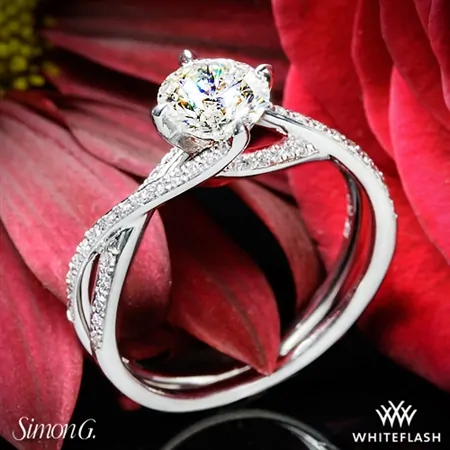 Most rings usually come with a lifetime diamond upgrade clause. But most retailers, even the ones listed below, will not cover the setting when upgrading your diamond. So if your upgrade requires it, you will have to budget for a new setting. Here are the stores out there that we think have the best upgrade policies. They all offer 100% of the value of the diamond.
From all the retailers listed here, Whiteflash offers the most generous and hassle-free upgrade program The Lifetime Trade Up Guarantee gives you the option to use the full value of your current diamond to upgrade to one from any of their three main in-house categories. The only requirement is that the diamond is of equal or greater value.
James Allen's Lifetime Upgrade Program offers a diamond exchange rate where a diamond bought from them can be returned for 100% credit for any stone of at least twice the value. This means that if you buy a diamond for, say $3000 you would need to purchase one that's at least $6000 to make use of their upgrade program. Just make sure you hold onto your original lab grading report and keep the stone in its original condition. This covers their synthetic diamonds as well.
Blue Nile aren't just famous for having the largest online inventory of diamonds and settings and for offering them at very fair and affordable prices. They also have a great Diamond Upgrade Program for their AGSL and GIA graded stones. You will receive 100% credit of the original purchase price which you can then put towards the new diamond. But the new stone must be at least twice the price of the original stone.
Brian Gavin's Lifetime Upgrade Policy only cover their Signature Hearts & Arrows collection and their Blue Collection. When upgrading, the general terms are that you'll receive 100% of the original purchase price, minus shipping, and simply pay the difference.
What If the Original Retailer Doesn't Have an Upgrade Policy?
Right, so if the retailer who sold you your current diamond ring doesn't have an upgrade policy, upgrading your diamond can take more effort. In this case, you would have to choose a reputable jeweler who will be willing to modify your current ring to accommodate a larger diamond. You can also ask them if they accept trade-ins to receive credit towards the diamonds.
The next stage would be to select your diamond, whether from your jeweler or from another retailer, if your jeweler is willing to work with a diamond you bring in. Check out our step by step guide on how to choose a diamond. If you're purchasing the diamond online, here are our top recommended retailers.
Do You Have to Change the Setting of Your Diamond?
Most settings are designed for specific stones and cannot be tweaked and modified. Buying a stone that doesn't fit your ring's setting well can mean that you might need to replace the entire ring as well. Consult a jewelry expert to make sure that whatever you're about to upgrade too will fit well in the ring's setting.
A good example of a ring setting that cannot easily be upgraded is the tension setting. This is very hard to upgrade or resize as the ring is crafted to exacting precision and any changes can affect the integrity of the ring. To avoid potential issues, you will have to check this with your retailer before you purchase.
Some people choose to purchase a new setting along with the new diamond, and in this case, the retailer would return the original empty setting back to you.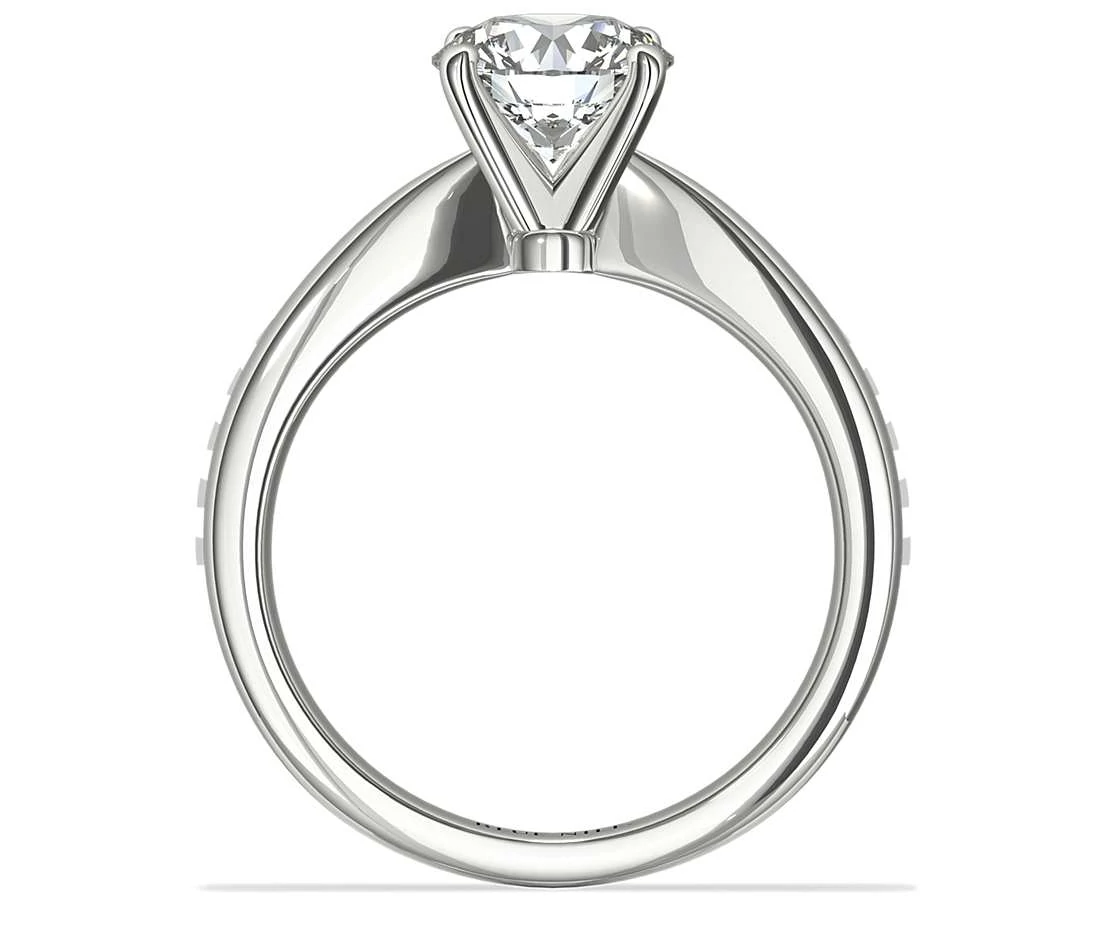 In some cases, you might be able to replace just the setting without changing the entire ring. By setting, we mean the section of the ring that holds the diamond.
Replacing only the part that holds the diamond is a great option if the ring has a special sentimental value to you and you don't want to change it too much. This way, any side stones and melee diamond embellishments on the setting will not be affected.
Not all settings can be replaced, unfortunately, so it's best to discuss this with your jeweler before you decide on the diamond.
Can I Change the Shape of the Diamond?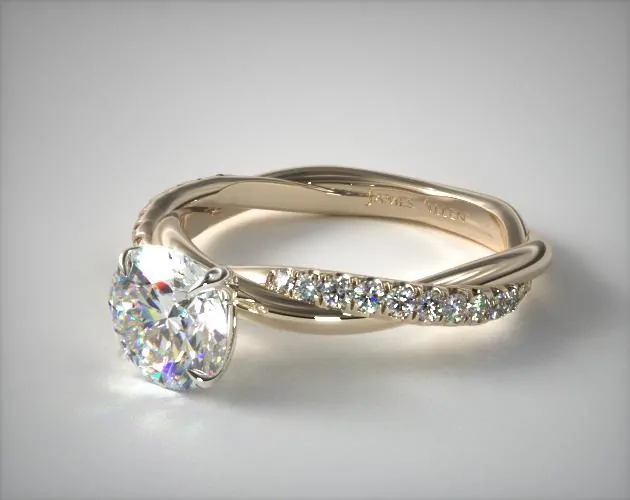 Many shapes can fit equally well in certain settings and rings. Princess cuts, round brilliant cuts, even oval and heart-shaped diamond can fit in similar settings and can look good with the same side diamonds and ring bands.
However, again, it depends on the specific type of setting. In some cases, all you would need to do is have the prongs tweaked to hold a new shape. In others, you would have to replace the entire setting, adding more prongs for example, to hold the stone securely in place.
How Much Does It Cost to Upgrade a Ring with a Bigger Diamond?
If you're going with your retailer's upgrade program, the cost will depend on their prerequisites, such as buying a diamond that's 200% the cost of the original diamond. Regardless, the factors that will impact the price will be the size and quality of the new diamond, as well as the changes you will have to make to the setting.
There are also other ways to save on an upgrade. You could choose a lab-created diamond, which can cost up to 50% less than a natural diamond. Gemstones that look like diamonds are also a great option.
Some Other Things to Consider
Unfortunately, you can't just pop out the current diamond and stick one that's twice as large in its place. In fact, you probably won't want to since there is a significant risk that a bigger stone won't sit well with the whole composition of the ring.
Do you want to upgrade the quality or the size of the diamond? If you want to make your engagement ring more impressive, upgrading the quality of the ring can be both easier and more effective than upgrading the size.
Make sure the new stone goes well with the old ring, its setting, and the side stones that might still be on it. It's an easy mistake to just buy a newer stone that looks bigger and grander but doesn't fit well with the ring itself. You don't want to splurge a ton of money on a stone that will actually make your ring look uglier.
Consider the balance of the whole ring. A larger stone may not just look unappealing with your ring but it can even throw off its physical balance. Such a diamond can make the ring heavier and can obstruct your movements.
Pay attention to the quality and price ratio of the new stone. Many stores, especially ones you return to because of the upgrade agreement they've offered you when you first purchased your ring, will look for ways to milk as much money as they can from you. Always compare the quality and price of the stones they are offering you with other jewelry vendors and consult independent experts.
FAQs About Upgrading Your Diamond
1. Why should I think about upgrading my diamond?
Upgrading your diamond is a personal choice. It can reflect financial changes, personal growth, or a way to celebrate an upcoming milestone in life or your relationship.
2. How do I choose a new diamond when upgrading?
Focus on quality factors that impact how a diamond looks and performs, such as the 4Cs. We've also written an article on going beyond the 4Cs.
3. What are the costs involved in upgrading a diamond?
The costs vary depending on the scope of the task. Generally, it will include the price of the new diamond, changes to the setting, and the labor charges. This can range from a few hundred dollars to thousands of dollars.
4. How long does it take to upgrade a diamond ring?
While the timeframe can vary, you could think of it as a bespoke job – which usually takes from 2-8 weeks.
5. Is upgrading a diamond a good investment?