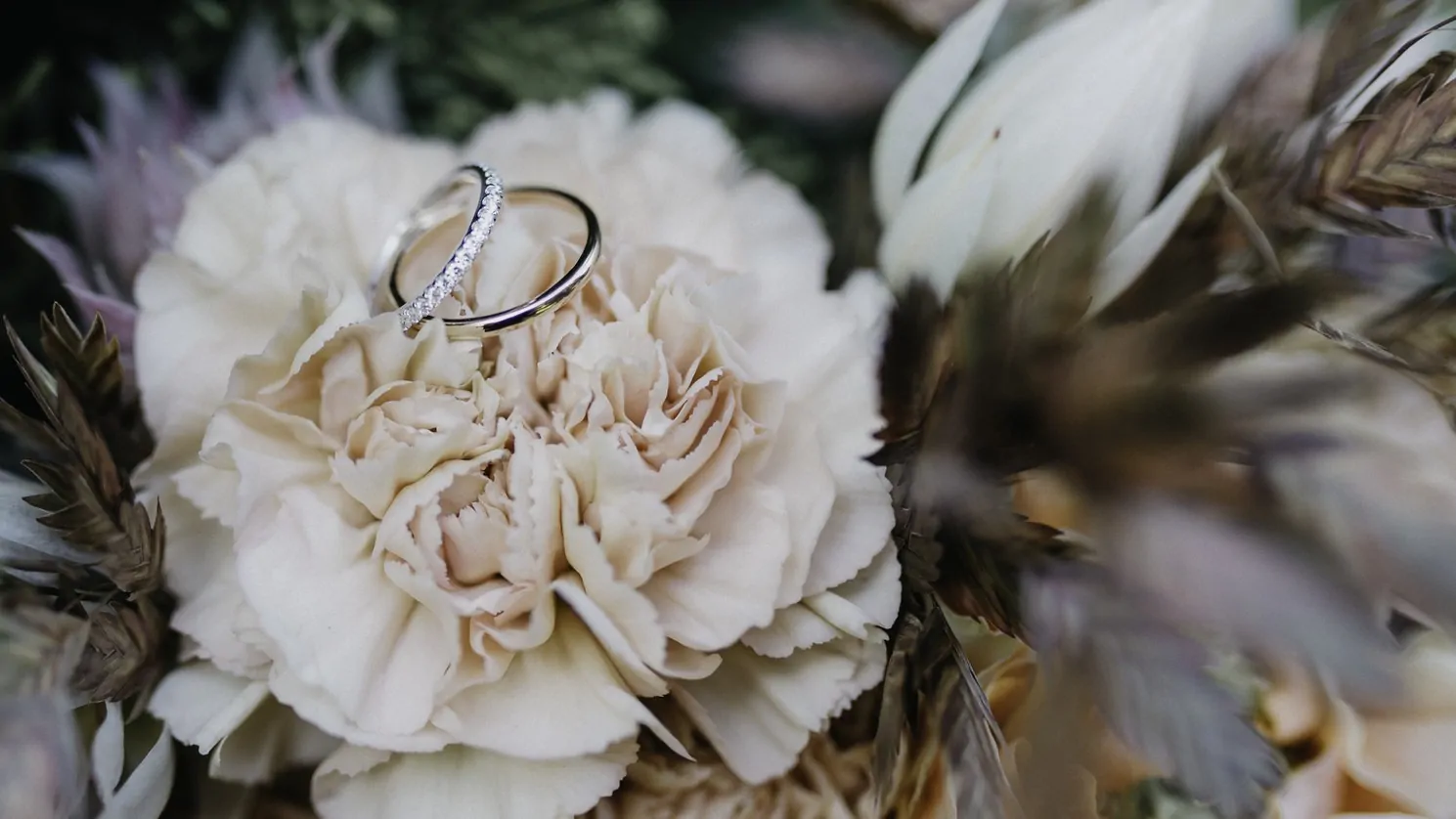 As Jewelry Shopping Guide editors, we write about things that we love and we think you'll like too. We often have affiliate partnerships, and may generate some revenue from these links at no cost to you.
Eternity rings are a popular ring style and are highly sought after especially for wedding rings. They consist of a precious metal band that is surrounded by diamonds or other gemstones. Eternity rings fall into two main categories: half eternity and full eternity. If you've decided to buy an eternity ring, you'll be faced with the choice of whether to go half or full.
We'll walk you through what these two types of eternity rings are and which is the better choice for you.
For a comprehensive guide on eternity rings, check out our detailed article here.
What is a Full and Half Eternity Ring?
As the name suggests, a full eternity ring is one in which the diamonds surround the entire circumference of the shank, or band, of the ring.
A half eternity ring, on the other hand, only has diamonds that run around about half of the circumference. There will be a section of the ring that doesn't contain any diamonds or gemstones. In every other way, these two ring styles are often identical.
Both these eternity ring styles have their own pros and cons. Let's take a quick look at them
Full vs. Half Eternity Ring – Price
A full eternity ring is consistently more expensive than a half eternity ring, all other features being equal. It's easy to see why. A full eternity requires more diamonds to complete the ring. These extra diamonds mean that the ring needs more work and is therefore considerably more labor-intensive than a half eternity. In addition, because a full diamond is difficult to resize (more on that below), it often needs to be custom created for you, and custom jewelry almost always comes with a higher price tag.
Half eternity rings, on the other hand, give the illusion of being completely surrounded by diamonds without that extra cost.
Full vs. Half Eternity Ring – Resizing
Many retailers will refuse to resize a full eternity ring, as it is very difficult, if not impossible, to do. If the work isn't done carefully, the resized ring can end up looking misaligned and out of whack. Even top retailers like James Allen will simply remake or exchange the ring for you if it doesn't fit (as long as it's within the free resizing period) rather than try to resize it.
However, half eternity rings are another story altogether. The little stone free section of metal makes it easy to resize these rings. Check with your vendor prior to purchase whether your half or full eternity ring can be resized by them.
Full vs. Half Eternity Ring – Appearance
Both full and half eternity rings are very beautiful, but we tend to be somewhat partial towards full eternity rings as the sparkle that surrounds the ring is simply stunning.
Another thing to note is that with full eternity rings, you won't have to worry about the ring spinning around and exposing the stone-free side of the band. Every side of the ring looks the same and the extra diamonds add that extra touch of luxury and sparkle.
Having said that, you won't always see the diamonds on the other side (unless the ring spins a lot in which case, we suggest you get a ring guard), so it makes economical sense to go for a half eternity ring if you're on a budget.
Full vs. Half Eternity Ring – Durability and Maintenance
Both full and half eternity rings are similar in terms of durability and how they are affected by exposure and wear and tear.
However, more diamonds on the full eternity means more likelihood of a stone getting loose or even dislodging. What's more, the inside of your hand is often subject to more exposure and more contact with other items. This can affect your diamonds and cause damage to them.
Logically, a half eternity ring is easier to clean than a full one as it has fewer grooves, prongs, and hard-to-reach areas where dirt and grime build-up can hide. However, the metal-only section may require polishing and rhodium replating (if it is white gold) over time.
Full vs. Half Eternity Ring – Comfort
Some wearers claim that a full eternity band can get uncomfortable on the sides where the diamond presses against your fingers. When the diamonds and the prongs touch against your fingers, they can become irritating and cause discomfort, making it difficult for you to close your hands easily with the ring on.
The metal sides of the half eternity are much more comfortable and don't intrude on your comfort as much as a full one. This, of course, is subjective to how you feel when you wear the ring, so it's best to try on a full and a half eternity ring to see which feels better for you.
Full vs. Half Eternity Ring – Symbolism
The symbolism of the full eternity ring is beautiful, representing everlasting love, trust, completion, and eternity. The half eternity does not have the same sort of feel to it, even though the circle of the ring is what holds all that symbolism. If the symbolism of the ring is very important to you, then the half eternity may not cut it for you.
So, there you have it. As we can see, both eternity ring styles have their own pros and cons. Which you choose depends on your preferences, budget, and lifestyle.
Where to Buy Eternity Rings
If you're searching for your eternity ring online, there are quite a few great options to choose from. By taking your search online, you'll be able to access competitive prices and have a wide range of options to source from. However, it is imperative to choose a trustworthy and reliable vendor, known for the quality of their products and services. We recommend the following retailers when it comes to shopping for diamond eternity rings online:
1. James Allen
James Allen has an impressive collection of high-quality eternity bands on offer. Their site allows you to view each ring carefully from all angles using their ground-breaking Diamond Display Technology. They also have Diamond Experts on hand to help you through the process.
2. Blue Nile
Blue Nile has a very impressive range of eternity bands, which include designer rings and gemstones, at competitive prices. They have some unique styles on offer so definitely check them out.
3. Brian Gavin
Brian Gavin's diamonds are famous for their cut quality and for their continuous innovation in perfecting their cut quality. Their range of eternity bands is stylish and expertly crafted.
For eternity rings containing gemstones and unique styles, we recommend Etsy and Amazon.
1. Etsy
Etsy is the place to go for unique, handmade, and very cute eternity band designs and if this is what you're looking for, definitely start your search here. You can find multiple independent jewelry boutiques on Etsy, each with its own assortment of eternity rings. Each Etsy shop has its own policies so it might take some time to review all their details ahead of making a purchase, but that's usually time well spent.
2. Amazon
As it is one of the biggest online retailers worldwide, it's not surprising that you can find all kinds of eternity rings on Amazon. Representatives from many different jewelry vendors offer their products on Amazon and you can use the site's extensive rating and review sections to gauge the quality of each product.