As Jewelry Shopping Guide editors, we write about things that we love and we think you'll like too. We often have affiliate partnerships, and may generate some revenue from these links at no cost to you. 
One of the more uncommon types of ring shanks, the knife edge makes for a sleek, contemporary and unique ring style. If you're considering something a little non-traditional, this is an excellent option.
Here's what you need to know about the pros and cons of knife edge rings.
What is the Knife Edge Ring Shank?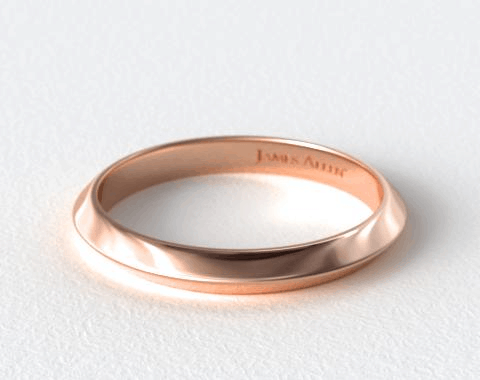 14k Rose Gold Knife Edge Band. Check Price Here.
First things first, what's the knife edge ring shank? As the name suggests, a knife edge shank features a sharp edge that goes around the outer edge of the shank of a ring. It effectively divides the ring band into two parts, which meet at the center or the knifepoint.
The knife edge shank can be partial or full, either occurring just at the front of the ring or around the entire circumference. It can be made of any metal and can even be embellished with elements like pave.
Pros and Cons of Knife Edge Ring Shank
If you're considering the knife edge for your engagement or wedding band, here are the pros and cons:
Pros of Knife Edge Shank
The knife edge shank can make the center diamond or gemstone look bigger, as it makes the metal band look more petite and elegant. Take a look at the two solitaire engagement rings below, the first with a knife edge band and the second with a comfort fit band. Notice how the diamond looks slightly larger in the first than the second due to the thin and angular edges of the band.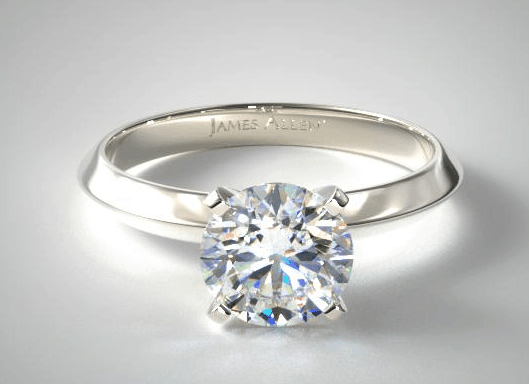 Knife Edge Engagement Ring. Check Price Here.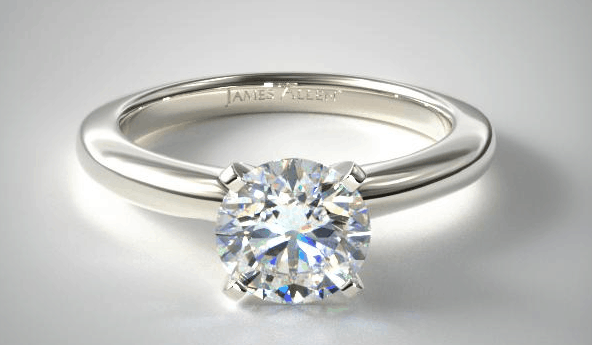 Comfort Fit Engagement Ring. Check Price Here.
The knife edge creates an optical illusion of a thin band. As our eyes are drawn to the edges of the band, we tend to measure the width of the band at its thinnest point. This makes the ring band appear thin and the diamond appear larger.
The knife edge is very unique, compared to most other ring shanks. This makes it immediately noticeable and a talking point. This is perfect for modern couples who want something different.

Knife edge shanks are versatile and suit a range of engagement and wedding ring styles. For example, this 14k rose gold pave knife edge engagement ring features diamonds above and below the sharp edge, complete with a three stone ring design. It comes with a matching wedding band that's equally stunning.
Cons of Knife Edge Shank
For some people, especially those not used to the feel of a ring on their fingers, the knife edge can feel uncomfortable. It can feel as though something is digging into the sides of your adjacent fingers, especially if you squeeze your fingers tight together. However, this experience can vary from person to person. Some people love the knife edge and find it very comfortable while others don't like the feel. If you use your hands a lot for work, this might not be the right ring shank for you.

Another issue is that because the edge of the band is thin, it can get damaged easier than a regular band. The edges can get dinged if struck on something and this can be noticeable.
Best Wedding Band for Knife Edge Engagement Ring
If you've decided to go for a knife edge engagement ring, you might be wondering what wedding band to choose to go with it. The setting of the engagement ring would impact the type of wedding band you choose, especially with regards to how high or low the center stone setting is.
In terms of style, a knife edge wedding band would be the obvious choice, for a perfectly matched look. The rings would sit flush against each other, with a two sloping edges side by side.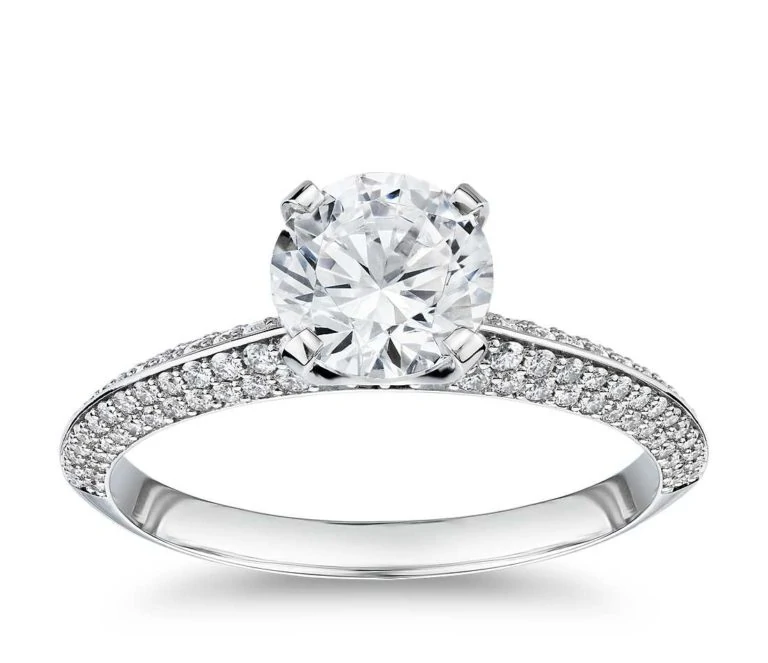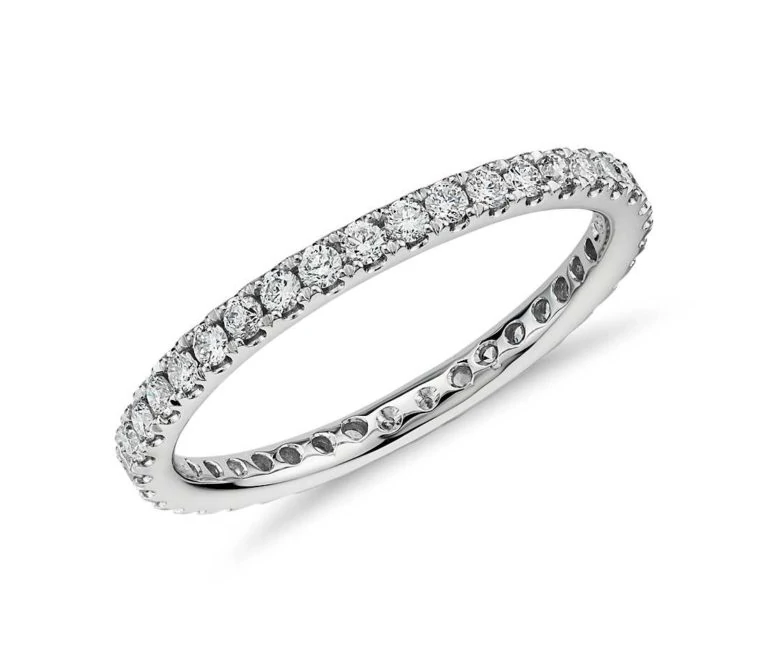 You could also pick a wedding band with a different shank like straight or comfort. The mismatch in the shank types would create an interesting look, which could be bridged by choosing to have similar metals, elements or styles. For example, a knife edge pave engagement band and a comfort fit pave wedding band (as featured above) would make for a good match.
Wide Milgrain Knife Edge Wedding Band. Check Price Here.
If you opt for a statement look knife edge wedding band like the one featured above, you could pair it with a minimalist thin band to bring some balance to the look.
At the end of the day, there are no hard and fast rules about how to pair a knife edge engagement or wedding ring. It's how it looks and how you feel about it that counts.