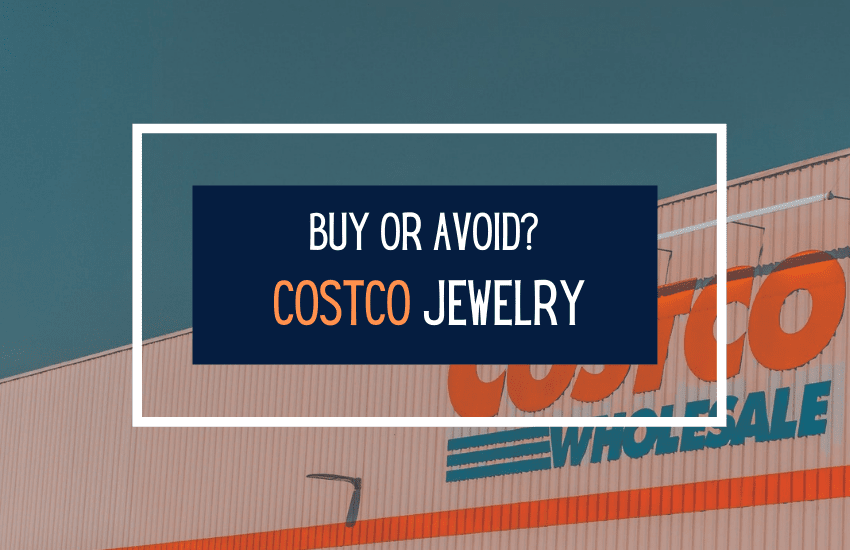 From online stores, wholesale vendors, to universally recognized luxury vendors and general store chains, there's a wide range of shops to choose from when buying jewelry.
But when you think of jewelry, you probably won't think of Costco. However, this popular retailer also offers jewelry in every style and type. Let's take a look at Costco jewelry and whether it's worth the price.
Costco Sells Jewelry?
Yes, they do. In fact, all Costco jewelry that has a diamond centerpiece 1.00 carat or bigger comes with a GIA (Gemological Institute of America) certificate. This ensures the quality of the jewelry piece and mitigates the risk of buying a falsely overvalued item.
All in all, Costco can be a surprisingly good option for jewelry. And, as per their brand identity, Costco's jewelry prices are quite fair and affordable too.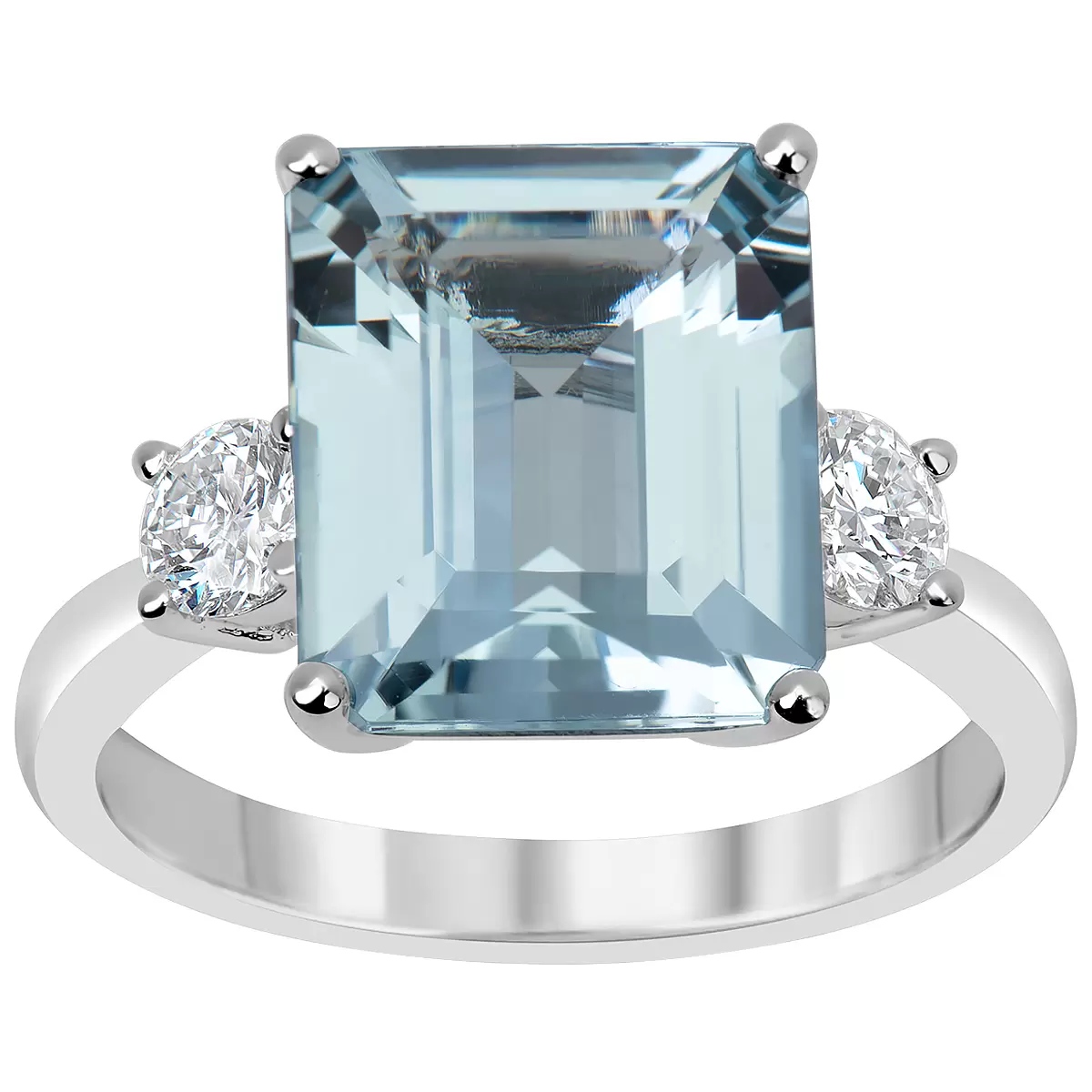 The one main drawback of shopping for jewelry from Costco is that they don't provide great service in their stores, as their staff doesn't comprise trained jewelry experts. After all, Costco is a general goods store.
Additionally, their inventory is small, compared to most dedicated jewelry stores. While you can still buy good jewelry from them it's advisable that you really know what you're looking for and you understand the fine points of jewelry shopping.
If you know what you want, and they do have it in Costco – that's great. But if you're browsing and you want useful advice from their staff – it's best to consult with some experts beforehand.
Is Costco's Diamond Jewelry Worth It?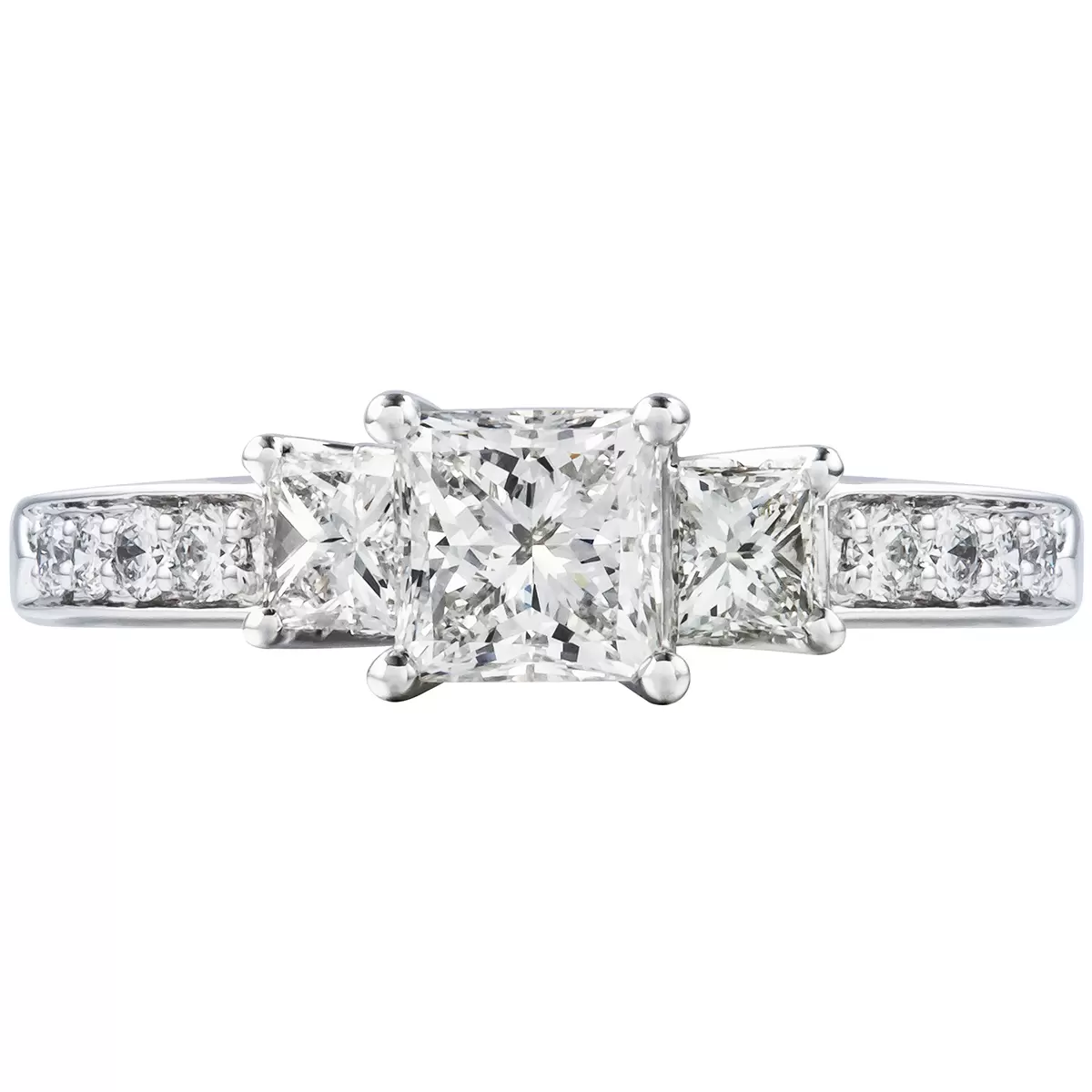 As Costco offers GIA certification for their diamonds, you can purchase a stone with the peace of mind that it's worth the price you're paying for it.
Having said that, it's important to note that the quality of the diamond is only one aspect of the overall piece of jewelry. In addition to that, you'll also need to factor the quality of craftsmanship and the overall value of the piece.
To illustrate this point, compare the following two rings. They both have similar specifications.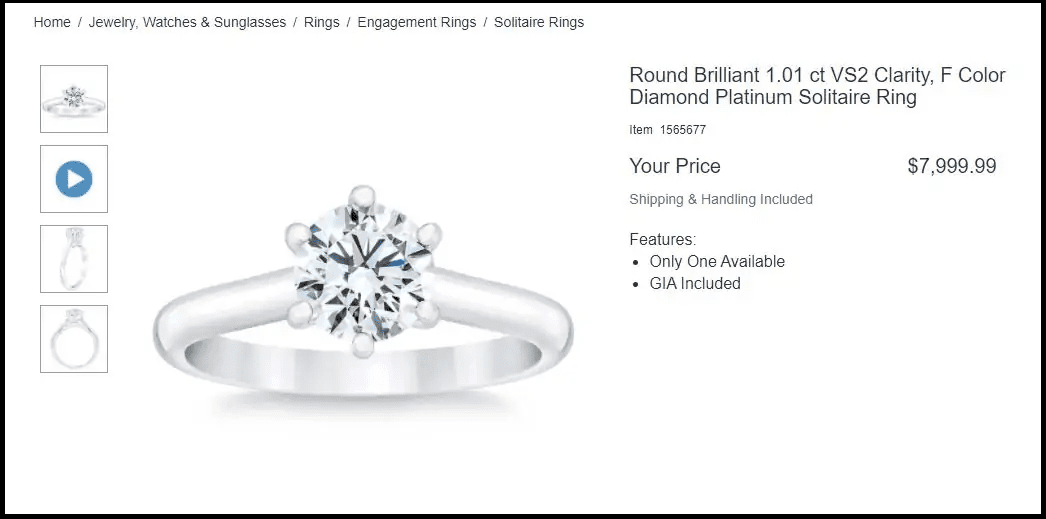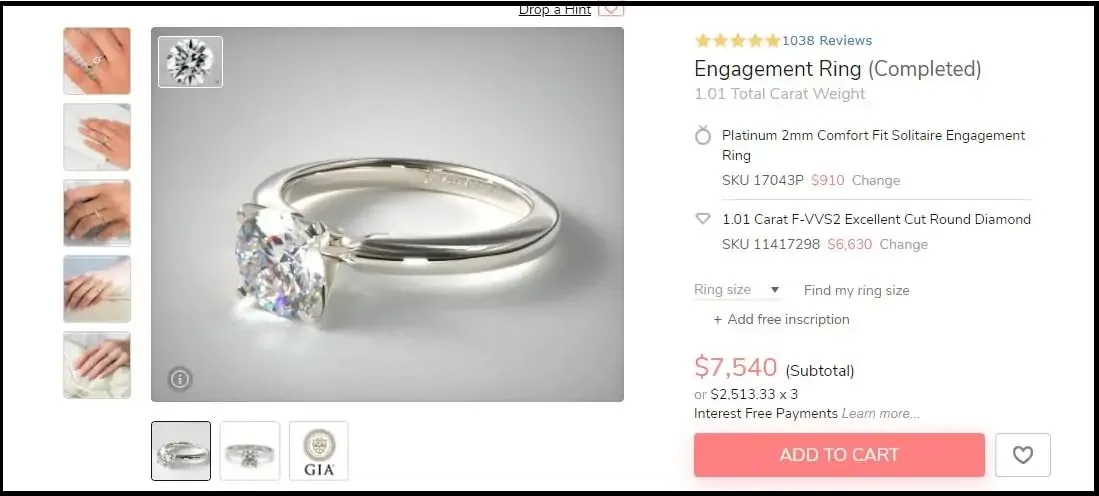 The diamond ring from James Allen is noticeably cheaper than the ring at Costco. What's more, the quality of images and the information provided by James Allen to help you purchase online is higher than that provided by Costco. For example, you can view the corresponding GIA certificate, get in instant touch with their customer service reps and diamond experts, and mix and match the diamonds and settings as you prefer.
The bottom line is that for the best mix of value and quality for diamond jewelry, we recommend purchasing from a dedicated diamond retailer. Costco cannot compete in this category.
What Jewelry Does Costco Offer?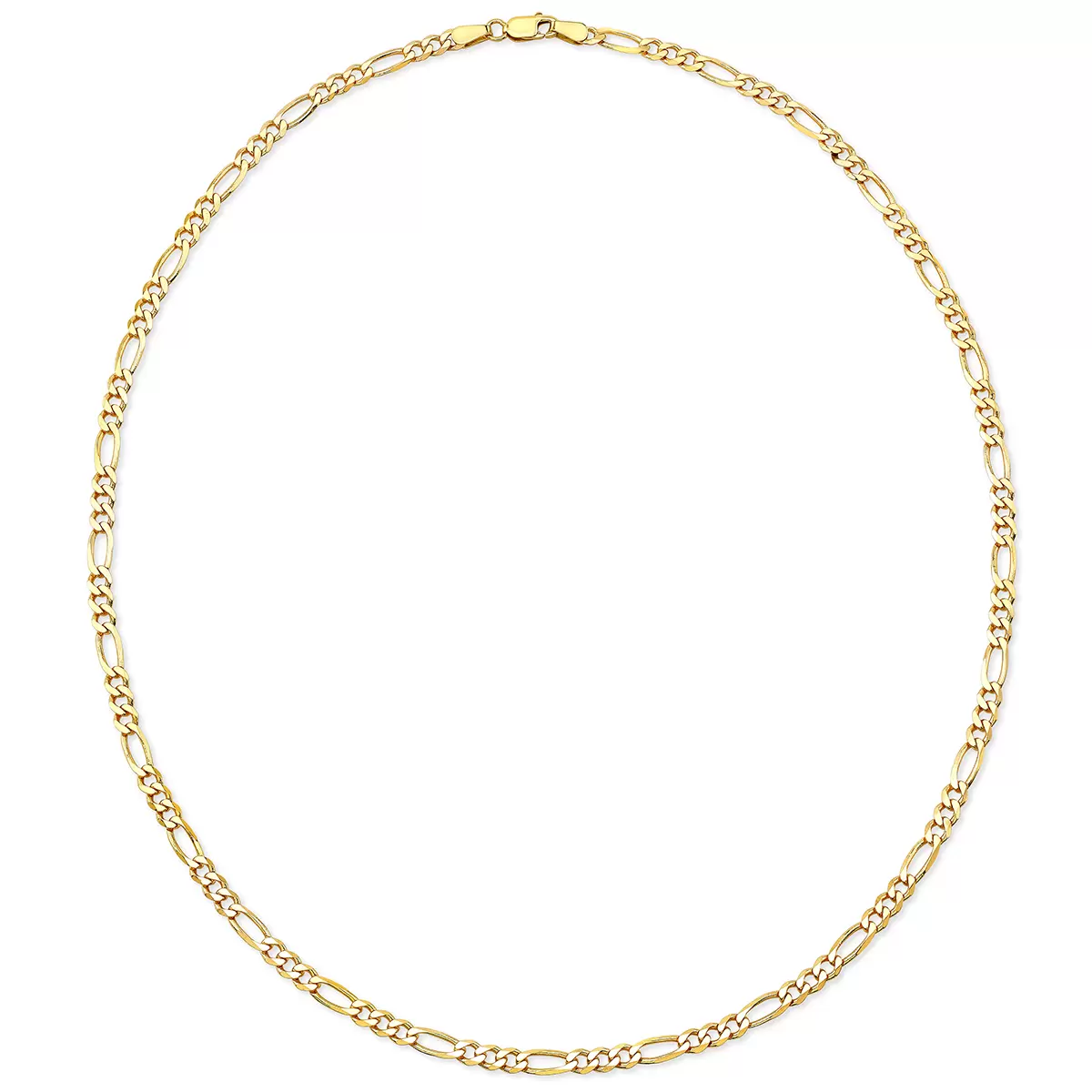 Costco's inventory includes rings, earrings, necklaces and bracelets. In addition to this, they also offer a range of accessories, such as watches, sunglasses and jewelry organizers.
Prices range from as low as $159 for a plain metal wedding band to $419,999 for a diamond solitaire ring. This goes to show that they're targeting a wide market – from budget shoppers to those looking for a higher end piece.
You can find several designs within each jewelry category. For example, there are eight different categories of rings, including engagement, wedding, bridal sets, pearl rings, and gemstone rings. They also offer a good range of gemstone jewelry.
We were excited to check out their One-of-a-Kind collection, which promised to feature extravagant pieces made of high-quality materials. However, we found this collection to be rather small and not as unique as one might have hoped.
Costco Jewelry Pros and Cons
So, is jewelry shopping from Costco a good idea overall? These are the store's pros and cons as we see them.
What We Like About Shopping for Jewelry at Costco:
You can find good jewelry if you search through the inventory. Although Costco's jewelry inventory isn't that large, you can still sift through it to find some good jewelry pieces. Whether you're simply looking for an everyday piece of jewelry, or something clean, simple, and classic, you can certainly find that in Costco.
Costco does have a good online return policy. If you aren't happy with the quality of your purchase, the company will take it back. It's always good when a company stands by their products.
As with other of their items, Costco offers free shipping in the US. This is a nice perk as it's always frustrating to have to pay the extra for the delivery. At the same time, however, most reputable jewelry vendors offer that as well, so it's not that much of a distinguishing quality.
Costco does have a decent jewelry section on their main site, even though they don't have a separate site for their jewelry selection. It's not on the level of the best names in the niche such as James Allen or Blue Nile, but Costco's online jewelry display does include HD imagery and lots of options to choose from. This can give you a nice first look at their selection although we'd still recommend inspecting their jewelry at an independent jeweler after you get them.
All Costco jewelry with a diamond center stone that's 1.00 carats or larger comes with a GIA certificate. This is a huge boon as it guarantees the quality of the jewelry you're purchasing. There are some erroneous reports online that Costco has stopped offering GIA (Gemological Institute of America) certificates but that's not true at the time of writing this article.
Most of Costco's jewelry seems fairly priced. Whether on the high end of jewelry quality or closer to the mid-range, Costco's collection is pretty well-priced.
What We Don't Like:
Costco's overall jewelry selection isn't that great in terms of design diversity. While there are some seemingly high-quality pieces in Costco, the variety isn't that good. If you want a unique or custom-made ring, you can forget about finding out there – the vast majority of the designs are just very standard and uninspired.
Costco's staff are excellent in many ways, but they are not trained jewelry professionals. The input they can usually give is their personal opinion, and that's about it. With a professional jeweler you can get a wealth of added value, insight, and tips. This is a big reason why we'd recommend that you get an independent jeweler's opinion soon after or just before a purchase.
There aren't any additional services. Things such as bespoke custom jewelry, engravings, resizing, polishing, and so on are just not an option at Costco – they are not a part of their business model.
Costco doesn't sell any loose diamonds – just jewelry. What you see on their site or shelf is what you get, there's no option for combining and customizing a particular ring design with a certain diamond.
There's no choice nor guarantee about the jewelry packaging at Costco. This may sound like nitpicking, but for jewelry you get for others – especially an engagement ring – you really want it to come in a stunning box. As of right now, there doesn't seem to be a standard in that regard so you'll either have to ask to see their boxes in person before you make your purchase and/or buy a separate jewelry box from somewhere else.
Should You Shop Any Jewelry from Costco?
Overall, Costco is a decent option if you know that they have the jewelry design you're looking for, and you don't need any additional professional consultation. However, if you're still browsing and are looking for a larger catalog, there are dedicated jewelry stores with more impressive inventories and exclusive designs.
While the quality of the purchase will be good, you won't be getting the best value for money for diamonds. If you're after an engagement ring or diamond jewelry, we recommend searching instead at dedicated online retailers.
FAQs
1. Is the jewelry at Costco of good quality?
While the jewelry at Costco is of good quality, you can find a better quality and service at dedicated retailers like James Allen.
2. Does Costco offer gold?
Yes, Costco's finished jewelry is offered in 14K and 18K gold, as well as platinum.
3. Are Costco's diamonds lab-certified?
Costco's diamonds are all GIA-certified, which means that they've met the stringent quality standards of the lab.
4. Are Costco's engagement rings worth the price?
Costco's engagement rings are of reasonable quality, but it doesn't compare to the quality, value, range, and services you can find at dedicated retailers like James Allen and Blue Nile.
5. Can you return jewelry back to Costco?
You can return jewelry to Costco as long as you have all the original paperwork. The purchase will be verified before the return is processed.
6. Are Costco's diamonds conflict-free?
Costco supports the Kimberley Process and is committed to offering conflict free diamonds. Costco says that their diamonds are sourced from legitimate sources not involved in funding conflicts.
Wrapping Up
Costco is a good place to browse and purchase jewelry, including high ticket items like engagement rings, diamonds, and gold. Their prices are fair and competitive. Even so, we recommend purchasing jewelry, especially diamonds, from retailers that specialize in diamonds. This means that not only do you get high-quality diamonds but also excellent and expert service and information.