As Jewelry Shopping Guide editors, we write about things that we love and we think you'll like too. We often have affiliate partnerships, and may generate some revenue from these links at no cost to you.
The 1940s was a time of enormous political, social, and economic upheaval and saw the height of the Second World War as well as its end and subsequent peace. Throughout all these, the engagement rings that came out of that era were beautiful, bold, and eye-catching and are sought after even today.
If you're thinking about buying a 1940s engagement ring or are just curious about the rings of that era, you've come to the right place!
Keep reading as we outline everything you need to know about 1940s engagement rings and why they're still relevant today.
1940s Engagement Rings – The Context
At the start of the 1940s, WWII was in full motion, and raw materials were scarce and precious.
Platinum was no longer available for jewelry making as it was used for the war effort, which meant that jewelry was made using gold.
Diamonds were difficult to come by and most of the diamonds used during the early and mid-1940s were recycled from older jewelry.
While we tend to think that people generally limited extravagance and excess when it came to fashion and jewelry during the war, this wasn't always so. In reality, the engagement rings of this time were beautiful, bold, and dramatic.
Jewelry production increased and there were no longer any limitations on materials. Platinum and diamonds were increasingly used and engagement rings, which had almost died out as a tradition, became a staple feature in relationships.
It's also important to note that prior to 1938, exchanging engagement rings to signify a betrothal wasn't as pervasive a tradition as it is today. The De Beers marketing campaign was so successful that diamonds began to be seen as the only stone for engagement rings.
The influence of this way of thinking is pervasive throughout the 40s (and even today) resulting in an increasing use of diamonds, over other colored gemstones.
1940s Engagement Ring Styles
Here are some of the main engagement ring trends that were popular during the 1940s.
1- Synthetic Gemstones
Around this time, synthetic stones became quite popular as they offered an affordable alternative to buying expensive gemstones like rubies, emeralds, sapphires, or diamonds.
The art of synthesizing gemstones was already well in progress, with the first ruby synthesized in 1902. By the 40s, they were being used in jewelry and allowed young couples to still have the look of a precious gemstone without needing to pay through their nose for it.
2- More Metal, Less Gemstone
Gold engagement rings that featured modest-sized gemstones or no gemstones at all, were in vogue. Again, this was affordable and also in keeping with the context of the times.
Designers created beautiful etchings or engravings on the metal, making the metal the focal point of the design rather than the gemstone.
Diamonds Became Popular
People began to view diamonds as the stone of choice for engagement rings, thanks to de Beers successful and aggressive marketing. It's true that diamonds had been popularly used before that too, but now diamonds began to be seen as the gemstone for engagement rings.
By that time, the round brilliant cut had already been invented and was commonly used, but antique cuts like the rose cut and old mine cut were still popular.
Floral motifs were popular in jewelry and many engagement rings of this period showcased such designs.
Unusual and Intriguing Designs
While there were more modest trends as well, we also see a trend of big, bold, and stunning engagement rings designed and crafted at this time. These rings were made using precious metals and gemstones and showcased unique styles.
While some of these were geometric in design, they were different from the Art Deco-inspired rings of the 1930s. These rings were more elaborate and featured swirling designs and natural and feminine motifs. These included leaves, flowers, bows, ribbons, and curving lines.
Are 1940s Engagement Rings in Style Today?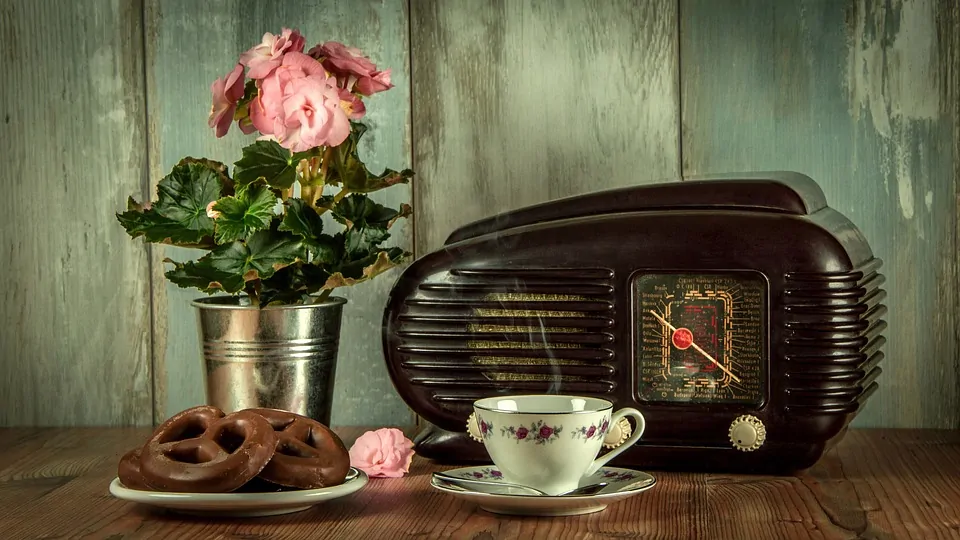 There's a surge in popularity in all things vintage and engagement rings are no exception. Vintage jewelry has the allure of having stood the test of time and of being a talking point.
Vintage or vintage-inspired jewelry showcases the beauty of antique styles and evokes the fashions of a bygone era. They never really go out of fashion.
If you're someone who's drawn to the historical and the antique, because of the stories they hold, you'll love wearing a 1940s engagement ring. The important thing is to pick a style that suits you. For example, don't buy a loud, maximalist style if you're into understated jewelry. Find something that resonates with you and that you can see yourself wearing years down the track.
Where to Buy 1940s Engagement Rings
Many online stores like James Allen offer vintage-inspired engagement rings but if you're looking for a 1940s ring specifically, we suggest starting your search on Etsy.
Etsy has an impressive range of vintage and vintage-inspired engagement rings from the 1940s which come in a range of designs, reflecting the diverse styles of the era.
You can also search on specialist stores that sell the estate and antique jewelry, but always compare and shop around to make sure that the piece isn't overpriced or of lower quality than stated.
Always check the after-sales policies and keep clear communication with the seller throughout the process.
Ready to start looking? Browse 1940s rings here.