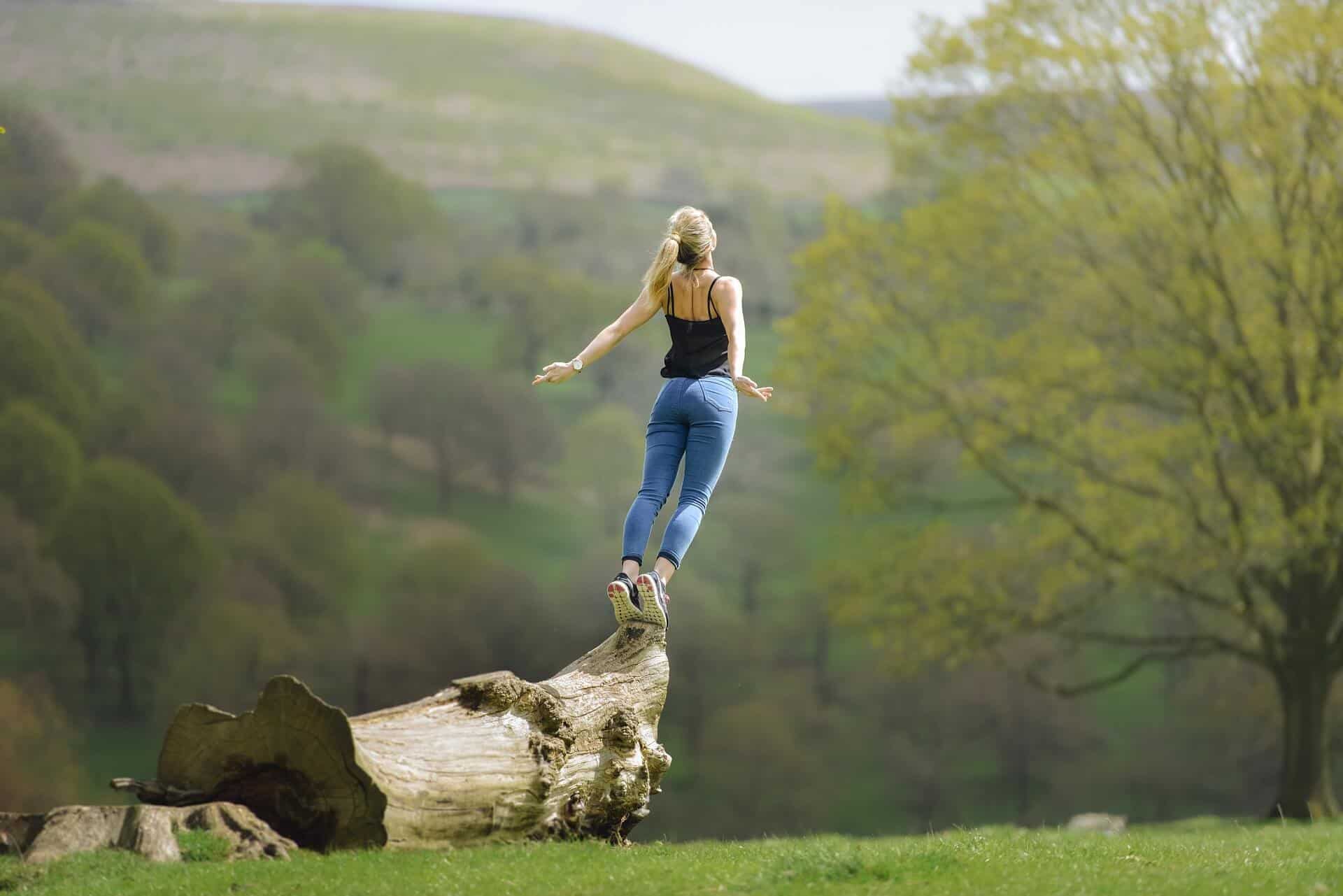 Jewelry serves a greater purpose than just looking pretty. Every piece of jewelry we wear represents something about us – our style, personality and values.
We often wear jewelry to remind us of something, to keep motivated, relaxed, focused or inspired. Like the dumbbell pendant or charm that you wear to remember your commitment to go to the gym. Or the little engraved quote on your bracelet to remind you of what matters in life.
Inspiration jewelry can be different for everyone, chosen according to how you're feeling or what situation you are in. Sometimes the meaning can be direct and at other times it can be subtle and hidden. Here is our list of 17 inspirational jewelry picks. We're sure you'll be inspired!
1. Mountain Range Design
We've all got our own mountains to climb and our own challenges to face. Sometimes, it's easy to focus only on the peaks and forget the journey.
Whether inscribed on metal or shaped by metal, a mountain range design is a simple reminder to focus on the whole picture and to enjoy the journey, peaks, valleys, slopes, and all.
2. Just Breathe
The simplest messages can be the most powerful. When you're stressed out, nothing works quite as well as taking a long deep breath. A bracelet or pendant with the words JUST BREATHE can be all you need to remember to slow down, take a deep breath, and be easy on yourself.
3. Wanderlust
Perfect for the avid traveler, this beautiful quote by Tolkien reminds you that it's ok to wander. Others may not see your goal but you do. You know where you're going, you know that you're not simply wandering around lost, but are wandering around, enthralled by the beauty of life.
4. Be Grateful
Whenever things aren't quite going your way, remembering that there are still things to be grateful for is one sure way of keeping things in perspective. Just seeing the words BE GRATEFUL is a quick reminder to focus on the things that matter the most in life and to be thankful for what you have.
5. Look to the Future
Inspiring and hopeful, these antique charms in copper, silver, and brass tones keep you looking forward. Why waste time ruminating about the past? The future awaits!
6. Be Your Best Self
Sometimes we get a little lazy, unmotivated, or uninspired. We might choose to be a version of ourselves that we aren't all that proud of. These words are a reminder that you are amazing, that you can be better, and that your best version is enough.
7. I Am Enough
Just as we remind ourselves that we can be our best selves, it's also important to remind ourselves that we are enough as we are. There's no need to strive to emulate someone else – why would you do that, when you are enough – exactly as you are.
8. The Journey is the Reward
Although the road may be twisted and narrow, it's part of the fun of life. Why rush to the end? Why forgo the joys of the road simply to make it to the destination?
Much of life is the journey – so think about how much you miss out when you simply focus on the destination.
The journey is indeed the reward as you will become the person you want to be when you make it to the end successfully.
9. Good Vibes Only
Light, positive, and fun, the simple quote Good Vibes Only is a reminder to let happiness into your life and to ignore or leave behind the negativity.
10. Stay Strong
We all have hard times in life, and some of us may be going through harder situations than others. If you're going through tough times, this is a nice way to quietly but steadily remind you to keep going. The dark times will end.
11. Be Humankind
Be human and be kind. Be humankind. Why simply choose one?
12. A Morse Message
Morse code jewelry is one of our favorite ways to convey a message in code. Only you will know what it means, because the message is written in morse code! If you are into minimalist designs, then this is sure to be a winner!
13. Dream
There shouldn't be an expiry date for dreaming and this bracelet reminds you to keep your dreams alive and well. And if you're dreaming, why stop at small dreams? Make your dreams count – make them big. As a wise person once said, if your dreams aren't scaring you, you aren't dreaming big enough.
14. All the Words You Need
This inspiring bracelet has all the words you need to describe yourself or your life – marvelous, serenity, fantastic, spectacular and more! With its three tones, it also matches any outfit you wear and is a beautiful statement piece
15. Live in the Moment
A reminder to live in the moment and be present, this is something that we all need to hear with our busy modern lives. We truly enjoy life when we live in the moment. As they say, life is what happens to you while you are busy making other plans.
16. Hamsa Pendant
The Hamsa is a symbol of happiness, good health, luck, and fortune. It is a protective symbol that has been popular throughout history in various cultures, believed to take away negative energy. It features a hand, pointing either up or down, sometimes with an eye in the middle.
17. She Believed She Could
This one is specifically for the ladies and requires no explanation! Sometimes, society tells us that we can't do so many things. It takes guts to go after your goal, with your own words in your head, rather than all the negativity that may be surrounding you. And when you get the job done, break that glass ceiling, the achievement is sweeter than anything else you can imagine!
How to Choose Inspirational Jewelry
When choosing your inspiration jewelry, here are some factors to consider:
1. Hidden or visible
If you want your piece of motivational jewelry to be something that you see easily, it is best to choose a bracelet, cuff or ring. Every time you look at your hand, you will see your piece of jewelry reminding you of its message. A pendant or pair of earrings, on the other hand, will not be easily visible to you.
2. Covert or overt
Do you want your piece of inspiring jewelry to be easily decipherable by everyone? Do you want it to be a talking point or a subtle message just for you? If you want this to be a private little message, there are lots of unique designs that give you this – such as jewelry with messages in a different language (think Sanskrit or Spanish) or in code (morse code).
3. Every day or occasionally
Will this be a piece that you wear everyday? If so, choose something that is durable enough to withstand daily exposure. For example, sterling silver and stainless steel are good for regular wear.
If you only plan to wear this every now and then, durability is not very important. You can choose fabric or suede, delicate beads or wood.
In any case, most jewelry will need to be protected from harsh chemicals and even water in order to maintain its life.
4. Symbol or words
What type of message do you want on your jewelry? Only you can choose what inspires you, so this is totally subjective.
However, you may wish to consider whether you want:
A symbol: an anchor to symbolize stability, a dove to symbolize peace
A word: breathe, life, love
A sentence message: Words like If you think you can you can, Nevertheless she persisted, and so on, can give you that boost and remind you that you aren't alone.
Decide what works best for you and choose accordingly.
Wrapping Up
Having a piece of inspirational jewelry can be a great way to motivate you and push you out of lethargy. We all need some inspiration so why not wear it and keep it close to you every day?