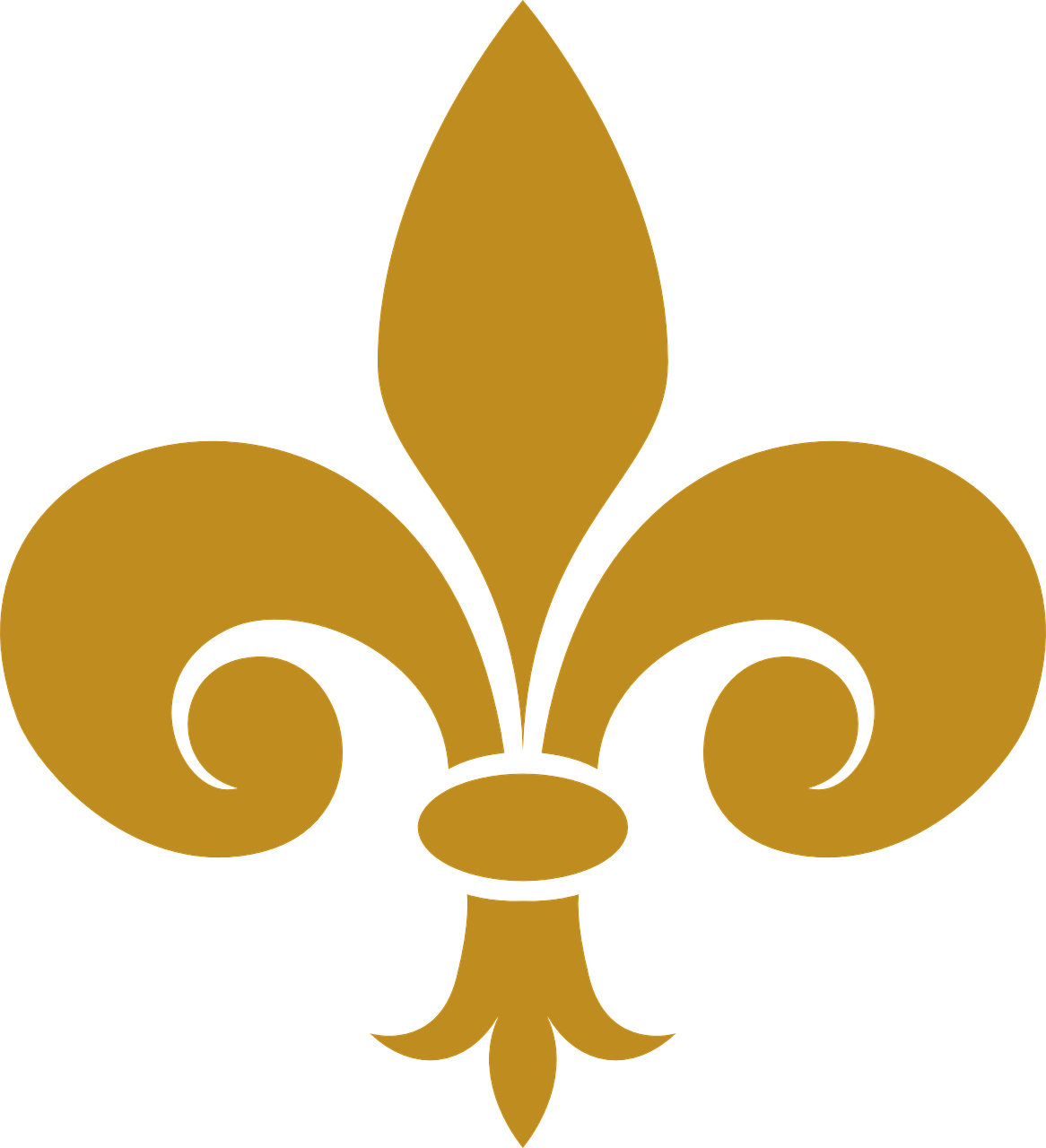 As Jewelry Shopping Guide editors, we write about things that we love and we think you'll like too. We often have affiliate partnerships, and may generate some revenue from these links at no cost to you.
The Fleur-de-Lis is an ancient and ubiquitous symbol. It can be found everywhere, in ancient art, modern fashion, and in architecture around the globe. Today, the symbol is popular in fashion, jewelry, sports, and art and is as prevalent as ever.
Here's a quick look at what the Fleur-de-Lis is and whether it's a symbol worth wearing.
What is the Fleur-de-Lis?
The exact origins of the Fleur-de-Lis are unknown, and they cannot be claimed by any one group or civilization. The symbol is so ubiquitous that pinpointing where it originated is nearly impossible.
Fleur-De-Lis on Fence Posts
Although we tend to associate the symbol with France, we see it around the globe in different stages in history. It was used during the ancient Babylonian, Indian, Roman, and Egyptian civilizations, with different connotations associated with the symbol at different times.
In French, fleur means flower and lis means lily. The translation literally means the lily flower. While some evidence shows that at one stage the symbol represented an arrow, it later began to represent lilies or irises, which have the religious connotation of being associated with the Virgin Mary.
The Fleur-de-Lis shouldn't be confused with the Flower of Life, which is a totally different symbol and concept.
What Does the Fleur-de-Lis Symbolize?
The symbolism of the Fleur-de-Lis has changed over time and means different things to different regions. At different times in history, the Fleur-de-Lis has represented royalty, peace, war, religion, sports, and politics, among others.
The Fleur-de-Lis was connected to royalty and politics long before it was adopted by the French as their royal emblem. For example, the Fleur-de-Lis symbol has been found on the gold helmet of a Scythian king as well as on the sword of Kanishka the great, a well-known Indian emperor who rules about 2000 years ago. It was also used by the Frankish kings.
The most well-known royal use is by French royalty, which is why the symbol is now known by its French name. After the French Revolution, we see less usage of the symbol as it was disliked due to its royal associations.
The Fleur-de-Lis is found in Christian architecture, emblems, and art representing the Virgin Mary. As such, it's a symbol of purity and piety.
Fleur-de-Lis in Jewelry
The Fleur-de-Lis is popularly used in jewelry today, and its beautiful floral look lends itself well to all types of jewelry designs. It's always been valued as a decorative element and this is certainly the case in jewelry.
The symbol can be unisex, depending on the type of jewelry it's used for. For example, take a look at this unisex Fleur-de-Lis pendant which works beautifully with cord for a boho style and suits both males and females.
The Fleur-de-Lis looks gorgeous in vintage-inspired designs, especially when made with oxidized silver, copper, or brass. However, it also suits modern, classy pieces, especially when made using diamonds or gemstones.
You'll find many versions of the Fleur-de-Lis, including stylized designs like this pendant. Because of the versatility of the symbol, it can be used in a variety of jewelry styles and be crafted into dramatic, statement pieces or simple, understated jewelry.
Should I Wear the Fleur-de-Lis?
There is no reason not to wear the Fleur-de-Lis, especially if you appreciate and admire ancient symbols that have made it into the 21st century. After all, this is a symbol that was valued and used by people many thousands of years ago, and there's something very special about that.
For many, the symbol represents beauty, the natural world, and purity. It also is a nod to history and to ancient civilizations.
Now, there is the matter of the symbolism of the Fleur-de-Lis. Some Christians avoid the symbol due to its pagan and pre-Christian associations. If you're a Christian, this choice is entirely up to you and different people have varying views on this.
Many pagan symbols and rituals were adopted by the Christian church, including the Fleur-de-Lis, and were given a Christian makeover. While these may have had non-Christian connotations at some stage in history, today they're viewed as Christian. After all, even the Christian cross is thought to have a pagan origin.
The Fleur-de-Lis, while having many other connotations, is known in the Christian world as a Christian symbol. If you feel uncomfortable about wearing the symbol, talk to someone you trust about it or do some research and see how you feel. After all, there are many beautiful symbols out there!
Where to Buy Fleur-de-Lis Jewelry
You can find Fleur-de-Lis jewelry in specialist shops that sell charm and symbol-themed jewelry. We find that shopping online is the best way to go.
Online marketplaces like Etsy and Amazon are perfect to take your search, as you'll find many hand-made, artisan pieces of high quality. These come in a range of prices to suit a variety of jewelry styles.
Always check the after-sales policies prior to purchase and also look for customer reviews.