As Jewelry Shopping Guide editors, we write about things that we love and we think you'll like too. We often have affiliate partnerships, and may generate some revenue from these links at no cost to you.
As we get older, certain types of jewelry tend to do us a disservice, as opposed to making us look great. However, with that said, there's still a wide range of jewelry options available to older ladies. When carefully chosen, these can accentuate your best features, minimize those areas you don't want to draw attention to, and make you look and feel fabulous. Here are the best types of jewelry for older ladies and how to choose the right pieces for you.
Jewelry for Older Women
1- Diamond Jewelry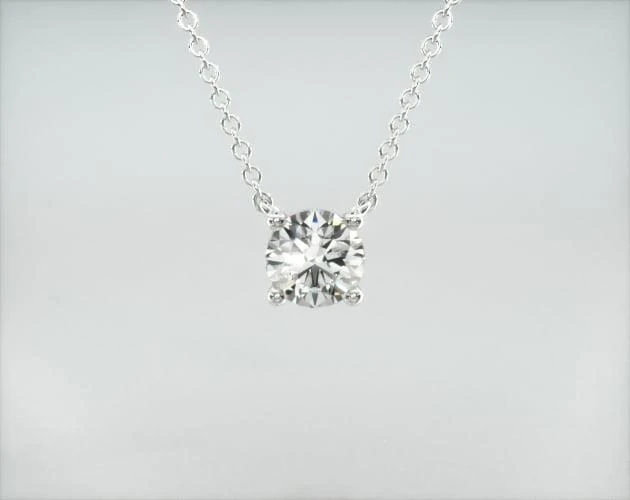 Diamonds are a woman's best friend, regardless of age. This might be a marketing tag, but there is truth to it. Diamond jewelry is sophisticated, stylish and classy, and works with any age group. This is especially true of the classic styles, including diamond tennis bracelets, diamond stud earrings and diamond rings.
The other thing about diamonds is that they come in a range of colors, so why limit yourself to colorless diamonds only? Consider black, grey, champagne, chocolate, yellow and green diamonds to add color and variation to your attire. If natural colored diamonds are beyond your budget, consider their lab-created counterparts.
However, it's best to avoid large designs and statement-making styles, as these draw attention and often may not suit your overall look and attire. We recommend sticking with classic pieces that will always be in style.
2- Brooches
Brooches are always fashionable on older women and make a fashion statement without too much effort. From vintage designs to modern brooches, there's a wide range of brooches to choose from. While not every brooch will suit, look for pieces that suit your style, attire and the occasion. Choose classy colors and stylish designs, and avoid tacky, cheap-looking pieces.
3- Family Heirlooms
Family heirlooms are ideal for special occasions when you want to make a statement with your accessories. These are often sentimental pieces with a lot of family history and add that touch of luxury, prestige and class to any attire.
4- Longer Necklaces
Short necklaces like chokers tend to suit younger demographics, especially teenagers and those in their early 20s. On older women, these can look tacky and what's more, they draw attention to areas like the neck or the chin, which you may not want to accentuate. Think necklaces that rest below your collarbone, around 20 inches and longer. What happens then is that the eye is draw down the length of the necklace.
Having said that, there are many older women who rock pearl chokers and look amazing, like Judi Dench, Helen Mirren or the Queen for example. These women show that confidence and a carefully curated outfit works at any stage.
5- Stunning Earrings
Earrings will always work, regardless of your age. The right pair of earrings can make you feel like a million bucks and add the right angles, color and style you're looking for. We've written an entire article on how to choose the right pair of earrings for an older woman, but in general, the trend is to stay away from garish colors, cheap materials and experimental designs. Instead, opt for classic designs, classy craftsmanship and stylish colors.
Stud earrings are the safest and best kinds of earrings to wear on any occasion. They're muted enough that they can be worn at churches or in the office, while at the same time can add a bit of glamor and style for any event. .
It's best to avoid large hoop earrings as these can make your ears look droopy. Instead, think of dangles, studs and thicker, irregular shaped hoops for the best results.
6- Wristwatches
This is a subtle way to inject a little bit of flair to the functionality of a wristwatch. Fortunately, there are several kinds of jeweled wrist watches that are great for older women, while being practical too.
7- Colored Gemstones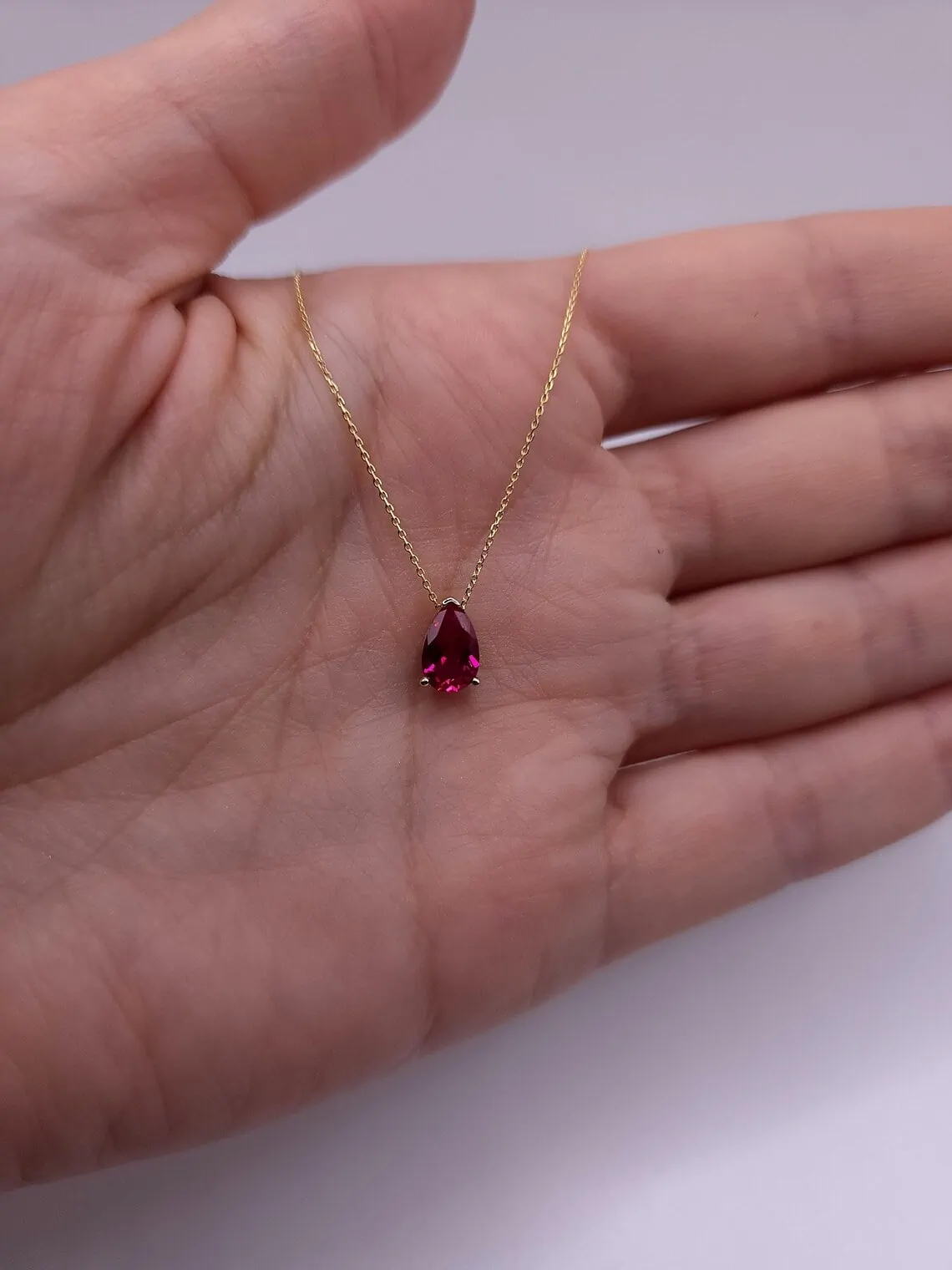 Most older women of style tend to wear colored gemstones effortlessly. Choose colored gemstone jewelry that will accentuate your best features. Love the color of your eyes? Why not find a gemstone in a matching shade to make them stand out? There are many colored stones to choose from, so the world really is your oyster.
However, while no one can dispute the beauty of colored gems. From rhinestones, diamonds, sapphires and rubies, these pieces are proven to be show-stoppers. However, not every colored stone goes well with every skin tone. Choose the right type of gemstone that accentuates the beauty of your skin complexion.
For those with a warm skin tone: Consider earthy hues, like reds, yellows, pinks and greens. These tend to complement the warm undertone of your skin. In terms of metals, yellow and rose gold work beautifully.
For those with a cool skin tone: Choose colors that are considered 'cool', such as blues, purples, and greens. The best kinds of metals for women with cool skin tone are those with a whiter glow. These include silver, platinum, and white gold.
For those with neutral skin tone: If you have a neutral skin tone, consider yourself luck as most colors would suit your skin. You can also rock pieces like gray and white kinds, too.
This vide explains what your skin tone is.
Tips on Choosing the Perfect Jewelry
1- Keep it simple.
For everyday jewelry and regular wear, keeping it simple is best. It's important to point out that simplicity is not synonymous with bareness, at least in terms of wearing jewelry and other accessories. Simplicity means picking only a few pieces from your collection to feature at any given time. However, this comes down to your personal style. If you like dramatic, show-stopping looks, then this tip isn't for you.
2- Match Your Accessories with Your Outfits
Any kind of jewelry should exist to complement your outfit, whether you're attending a wedding ceremony, going on a vacation with your family, or just lounging about at home. For example, if you're wearing a loud outfit, keep your jewelry to a minimum. And when you want to wear a plain getup, then that's when you can go all out with your jewelry. What you need to remember is that balance plays a pretty important role if you want to avoid looking too busy.
3- Know the Trends
Despite having your own style and being comfortable with your own look, it's also a good idea to know the current fashion trends to get inspiration. These trends are a good way of knowing what you can buy at a good price. This would also help if you want to look more youthful and vibrant, if that's what you have in mind.
Jewelry for Fancy Events
Take out your pieces made of precious stones. When there's an important gathering that you need to attend to, it's time to go all out on your best ensemble. Naturally, this means you also need to flaunt your best jewels in whatever shape or form. Just remember to balance everything out depending on your clothes or the theme of the event.
Choose one oversized jewelry or statement piece. Speaking of balance, a way to achieve this is by designating one statement piece or the highlight accessory for the day. Then tone down the rest of your ensemble or simply eliminate the rest if it would work. For example, wearing these big hoop black and gold earrings is already enough to steal the show without wearing a similarly-sized ring or necklace.
Be careful not to over match your clothes to your jewelry. To be honest, matching jewelry and apparel are still pretty in fashion these days. However, today's world no longer appreciates too much of it. So if you're wearing something like this Emerald Jewelry Set, it's best to forego wearing a green dress. Resist the urge to do so and instead opt for a complementing piece like a silver attire or a gold one, too. 
Wrapping Up
It's clear from our discussion above that there's no limit to jewelry styles and designs that complement an older lady. When picking the right pieces for you, consider comfort, budget and suitability. What's important is that the pieces you're wearing make you look and feel your best.
Note that ours is simply a guide as to what conventionally looks great. But at the end of the day, what you wear depends on what you feel looks best on you, regardless of what other people say.