Purchasing wholesale jewelry online comes with its benefits – you are able to easily and conveniently access jewelry from around the world at highly competitive prices.
However, when looking for wholesale jewelry, finding the right vendor can prove difficult. You're also less likely to get a recommendation for specialist websites from people you trust, so how do you know what the best price is or whether you should purchase from overseas versus domestically?
In this article, we take a look at 10 of the best places to buy wholesale jewelry online. When making our selection, we looked at how long these companies have been established, customer reviews, inventory, price points, customer service, and their unique selling points.
1. Zenzii
Zenzii works as both a wholesaler and a retailer and, as a result, you can purchase all types of jewelry from them in any quantity. Their motto is #BeBold – Live in Bright Color and their collection goes very well with that motto thanks to its bright colors and unique designs. Many of Zenzii's high-fashion statement pieces can't be found anywhere else and are made with premium materials and with artful craftsmanship.
This is coupled very well with Zenzii's affordable prices too – huge segments of their collection are available at very low 2- or 3-digit prices even at retail prices. This includes rings, earrings, necklaces, bracelets, clutches, and even an entirely new type of jewelry – convertible mask chains for those who want a necklace or chain that can help them keep their mask or glasses safe.
When it comes to shipping both retail and wholesale items, Zenzii works with USPS and delivers to all of the 48 continental US states. Shipping typically takes no more than 3 workdays and is free within the US. International shipping is also an option in a lot of other countries, however, it's not free.
Shipping insurance does apply for all shipping destinations and Zenzii also has a comprehensive 30-day return policy. Both refunds and exchanges are available, as is store credit.
2. Wholesale Accessory Market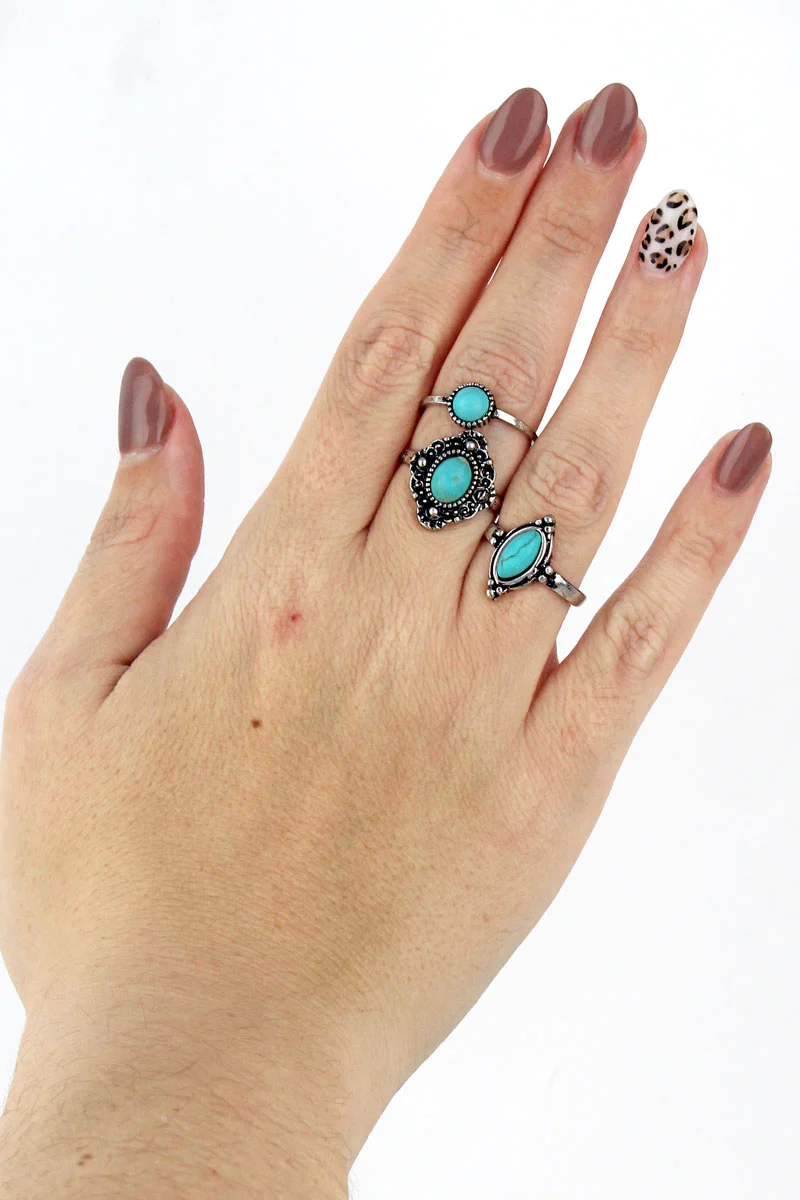 As its name implies, the Wholesale Accessory Market is not just a great place for wholesale jewelry but for a lot of other accessories too. This includes anything from jewelry such as rings, pendants, necklaces, earrings, bracelets, chokers, anklets, through handbag and purses for school, work, travel, or fashion, all the way to hats and other headwear or accessories such as bangle keychains, beach towels, footwear, drink sleeves, and much more.
There's even home and kitchen décor, face masks and face shields, as well as holiday and religious-themed jewelry and accessories.
This does pull some of the accent away from jewelry but the jewelry section of Wholesale Accessory Market's site is still more than comprehensive enough for anyone's needs. The presentation of all of WAM's jewelry is very effective with HD pictures and plenty of information. The jewelry section is also equipped with a lot of settings and search options to help you always find what you're looking for.
In terms of price and quality, Wholesale Acessory Market offers exceptionally affordable jewelry, with many of its prices going all the way down to single digits. Granted, this isn't luxurious jewelry either but it is very well priced for its value.
As for the shipping, Wholesale Accessories Market works with both FedEx and the USPS and offers its customers and partners the choice between overnight shipping, 2-day shipping, and ground 1-5 day shipping. The shipping isn't free for orders under $300 but it always includes standard shipping insurance. There's also a good 14-day return and refund policy as well as a "Special orders" option for purchases of over 50 pieces and $250+.
3. Panda Hall/Panda Whole
Panda Hall and Panda Whole are two websites that belong to the same company. Panda Hall supplies in smaller quantities while Panda Whole deals in large wholesale quantities. The main benefit of shopping with Panda Whole is that they deal exclusively with jewelry. The company was established in China in 2003 and is registered with Trust Pilot, so their reviews are rated independently from their website. Customers have given them some glowing reviews and praised their good shipping times plus their extensive selection.
Panda Hall has a fast shipping policy with many items being dispatched within three days of order. They also have a warehouse in the UK helping to speed up delivery to many countries, rather than shipping from China. They have a good returns policy, for change of mind returns (within 7 days) and faulty item returns (within 30 days).
When searching on Panda Hall / Panda Whole, you will notice that their product pictures are of high quality and accurate. You also get a discount if you spend over a certain amount on specific product categories. The company also sends you a free catalogue if required making it easy to access their inventory. If you're purchasing components to make your own jewelry or even run jewelry-making classes, then Panda Hall is the perfect place for you.
Panda Hall might be slightly more expensive compared to other online wholesalers, but they offer excellent quality and a great range to make up for it. Although they are located overseas, they are taking big strides streamlining the process of buying wholesale jewelry from overseas suppliers.
4. Allurez
Allurez is a US-based jewelry manufacturer, designer, vendor, and distributor launched in 2010. Since then, it has grown both as a wholesale vendor and a retail vendor. Known for its fine and artisan jewelry, Allurez is especially popular with its engagement and wedding ring designs. They also offer various necklaces, pendants, earrings, bracelets, brooches, watches, and more. They have plenty of storage options too – anything from jewelry boxes to safe deposit boxes.
For those looking for wholesale jewelry, Allurez offers a highly streamlined working process. They always supply their partners with all the necessary images and info about their products, and they are ready to dropship them directly to your customers. Keep in mind, however, that Allurez only works with established vendors and retailers at the moment – if you're new to this niche and you're looking for your first partnership, you may want to leave Allurez for a bit later down the line.
When you start working with Allurez, however, you can enjoy some of the highest-quality jewelry on the US market right now. All stones and jewelry designs are unique and shine with Allurez's amazing craftsmanship. The company also uses conflict-free and ethically sourced precious stones too and they offer certificates from reputable laboratories only – AGS, GIA, EGL, and IGI.
Working with Allurez is made even smoother by their warranty, shipping, return, and exchange policies. The company has a 30-day exchange or refund policy which they always adhere to as well as a free 1-year warranty on all their products. They provide a free and insured shipping to anywhere within the US for all their orders and clients.
5. Alibaba
Alibaba is similar to DHGate as it is a marketplace much like eBay and Amazon. It is also a Chinese-based company that's been running for 19 years so don't worry if this is the first time that you've heard about them as they are a well-established business. On Alibaba, you have access to retailers of every shape and size, giving you a wide range of options.
This is a blessing but can also be a curse if you don't know how to navigate your way and find the right jewelry supplier for you! However, one of the best things about Alibaba is that they provide sufficient data about the track record of the seller so that you can make a choice about who is right for you.
Suppliers are given various ratings based on the amount of sales they have made. These range from badges to crowns to diamonds. You will also be able to see their customer rating and how long they've been trading. Check for established suppliers with at least two years of experience, over 98% approval rating and crowns and diamonds.
When looking for your wholesale jewelry supplier, you can search by product or by supplier. We recommend searching by product and once you find a supplier that you like, then checking out their catalog and contacting them for more information. Once you've got communication established with the retailer, you'll quickly know whether or not you can establish a good working relationship with them. Remember that there may be cultural and language barriers in play, as most of the sellers are from overseas, mainly Asia.
With any marketplace, it's possible to have a negative experience due to the seller rather than the platform. As we've advised, do your due diligence and vet the suppliers prior to purchasing. Another tip is to seek out suppliers who have been awarded onsite check badges. The "onsite" symbol means that Alibaba has visited the supplier's premises and have verified that the business exists there. Alibaba can also do a company verification to confirm the legal existence of that supplier. Alibaba also provides various ways to protect your purchase, including insurance, escrow services and other similar services that reduce your risk.
The reason we like Alibaba is that you can easily find numerous suppliers and contacting them and getting in touch is free and convenient for you.
6. DHGate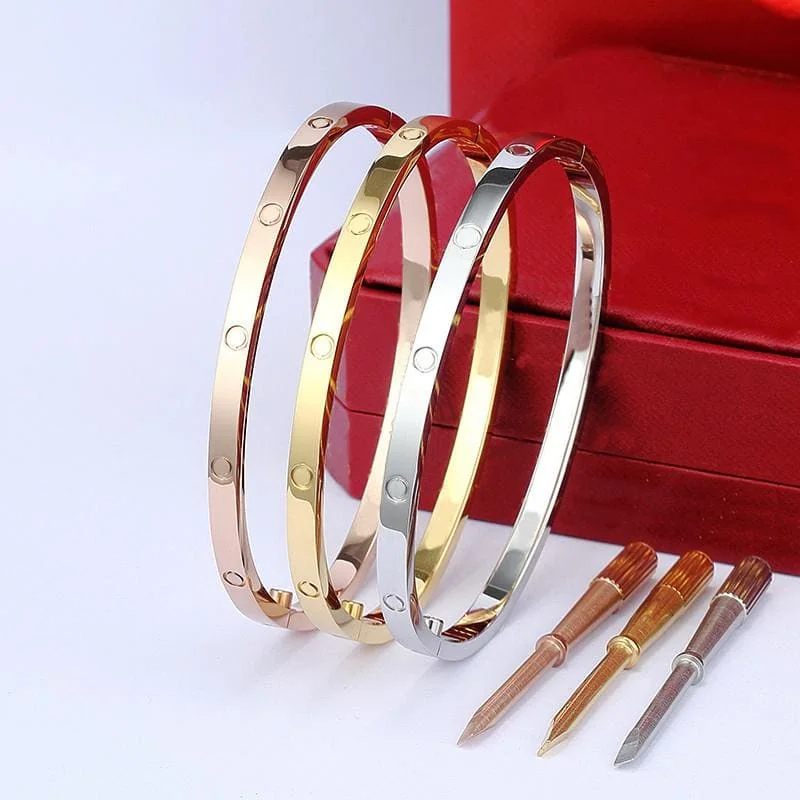 DHGate was established 14 years ago and is a Chinese wholesale company based in Beijing. Their unique selling point is that they connect small and medium-sized buyers and sellers, providing an excellent platform for this category. This is reflected in their name, which is a reference to Dunhuang, a famous city on the ancient Silk Road that connected Chinese traders with the world.
One of the main benefits of shopping on DHGate is that it has a vast selection of jewelry to choose from. The platform provides necessary information that allows you to filter the vendors and choose one that you feel best fits your needs. Each item for sale on DHGate has a transaction count as well as aggregate customer reviews so you can see the popularity of each style and gauge the quality of the retailer.
The trick is to find a seller that has excellent reviews, and you're confident buying from. As you are purchasing from such a long distance with possible language barriers, returning items and customer service can be a lengthy process compared to domestic returns. However, the price points are low and there is something for everyone.
DHGate doesn't sell just jewelry but also offer a range of other products, from fashion items to household products. As they sell a variety of products, they are similar to Amazon. So, if you're looking for somewhere that specializes in just wholesale jewelry, they might not be for you.
7. Factory Direct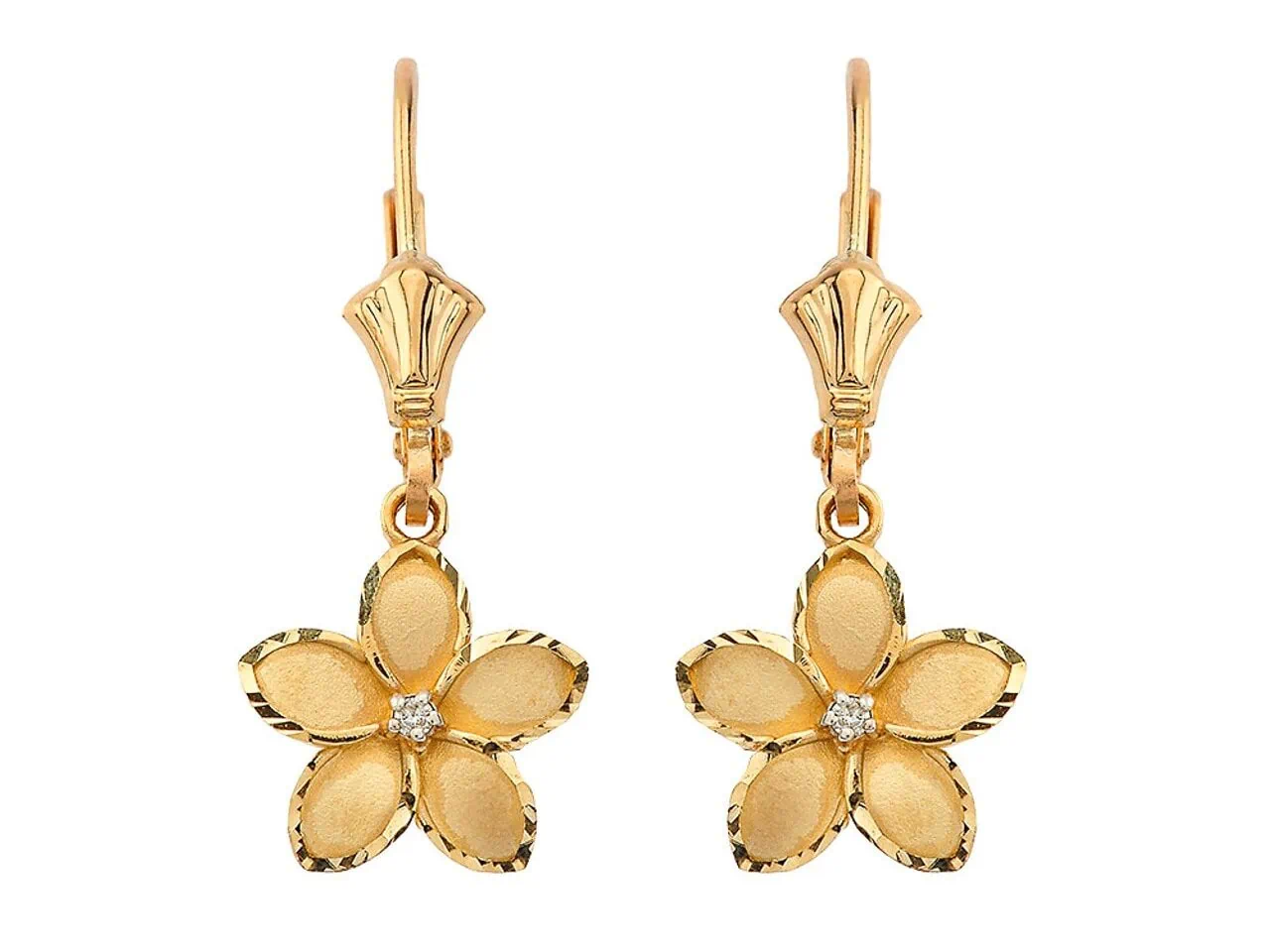 Factory Direct is based in Los Angeles, with all their jewelry being made in the US. The business was established in 1985 and is currently run by a third-generation jeweler. Together, the family has over 100 years of experience in the jewelry business.
Unlike other wholesalers who specialize in costume jewelry or jewelry components, Factory Direct offers more valuable and higher quality pieces. For example, you can find solid gold jewelry and pieces with precious gemstones. If you are thinking about expanding and buying wholesale, then Factory Direct offers you the ease of convenient and easy communication right in the US.  Their website doesn't go into too much detail about their wholesale business, but you can view their range online and get in touch if you're interested in the wholesale side of their business.
Factory Direct has worked with many leading US retailers including Zales, J.C. Penneys, Sears and Macy's. They have experience in this arena and are able to offer you solid options in the wholesale jewelry category.
One disadvantage is that it's not easy to tell what the wholesale prices for jewelry will be as they are only available on request. It's also important to note there are no returns on wholesale orders. Factory Direct is more expensive than the other options listed above but if local production is important to you, then they are a good option.
8. GnD Atlanta
Founded in 1995, Gold and Diamonds is based in Atlanta, Georgia. It's been a major jewelry wholesaler ever since its inception thanks to its vast selection of fine and on-trend jewelry.
This includes thousands of engagement rings, bridal sets, wedding bands, men's rings, fashion rings, eternity bands, and others, as well as other jewelry pieces such as earrings, necklaces and pendants, bracelets, and more. GnD Atlanta also offers loose diamonds of very high quality, supported by GIA certificates. Most of their jewelry is made out of 10K, 14K, and 18K gold, platinum, or sterling silver.
GnD Atlanta works with businesses, retailers, online sellers, and drop shippers of any size, and they strive to offer competitive prices to help their partners expand rapidly and successfully. To further help accomplish this, GnD is able to ship domestically in all US states and territories as well as to a lot of other countries with both FedEx and UPS.
GnD also works with Jewelers Mutual Insurance Group which offers worldwide coverage against theft, damage, accidental loss, and other issues. Repairs, resizing, replacements, and appraisals are also an option and there's a comprehensive return policy as well.
All this is supported by the overwhelmingly positive consumer reviews of this wholesaler as well as by our experience with them.
9. ASU Jewelry
Our final wholesaler is another Chinese-based company called ASU Jewelry. Although they began wholesaling jewelry, they have now expanded to sell sunglasses and clothing as well. ASU Jewelry is a specialist in costume jewelry, which extends to hair accessories, brooches, and cute jewelry beads.
Although ASU Jewelry is not a marketplace, the size of the website gives you a range of one. What's more, you can make the most of combined shipping and using one account for all your jewelry needs. This means that every ASU purchase has the same returns policy so that all items can be returned within 14 days of receipt.  ASU also offers a drop shipping service which can be great if you are reselling products and have limited space for holding the stock. ASU Jewelry has very good wholesale prices and sells in various quantities as required.
ASU Jewelry offers a lot of products, and it can be a little tricky browsing through all 40000 items listed on their current inventory. Although you can filter by price and categories, we find the website not as user-friendly as some of the competition.
10. Nihao Jewelry
Nihao Jewelry is a wholesale company based in China. One of the best things about Nihao Jewelry is that there is no minimum order quantity. This is a benefit because whether you want a small or large quantity, you will be able to purchase from them. They also offer white labeling, with some quantity conditions, which is ideal if you're looking to grow your brand.
The company offers a wide range of products, with over 150 thousand product listings. They continually update their offerings, with over 200 new designs added to their catalog daily. While jewelry is their main focus, Nihao Jewelry also sells a range of other products, including women's clothing, accessories and creative items for the home.
Nihao Jewelry has a fast shipping policy, with orders ready to ship within 48 hours. The company aims to deliver orders within 2-8 days, depending on the destination. As their client-base is located around the world, the company has put in effort to ensure that you can easily shop on their site regardless of where you are located. To this end, Nihao Jewelry accepts a range of different currencies, uses different languages and ships to all destinations that DHL operates in.
Nihao Jewelry values cooperation and well-established relationships, offering discounts, the best price and high quality to ensure customer satisfaction. The company is registered with Trustpilot and has over 2000 5-star reviews.
The reason we like Nihao Jewelry is because they are jewelry specialists and cater to a wide range of styles and budgets.
Wrapping Up
Buying wholesale jewelry requires the best partner for the job. The above 10 wholesale retailers are among the best online and have been in the business for a long time. We're sure you'd be able to find a suitable jewelry wholesaler from the list above.