As Jewelry Shopping Guide editors, we write about things that we love and we think you'll like too. We often have affiliate partnerships, and may generate some revenue from these links at no cost to you.
Your wedding anniversary is one of the most special days in your life and the perfect time to shower the love of your life with a meaningful gift. In the past, simple gifts were the tradition and couples would exchange items made of paper, wool, wood or cotton. However, this hardly seems romantic and special enough to show your loved one how much they mean to you.
Jewelry makes for excellent and meaningful anniversary gifts and there's a gemstone associated with every special anniversary. If yours is just around the corner, you might want to consider gifting your spouse a piece of jewelry with the specific gemstone to celebrate your marriage together.
In this article, we've rounded up a list of gemstones (or metals) for every special wedding anniversary and we've also included some beautiful jewelry designs. Let's take a look.
1st Anniversary – Gold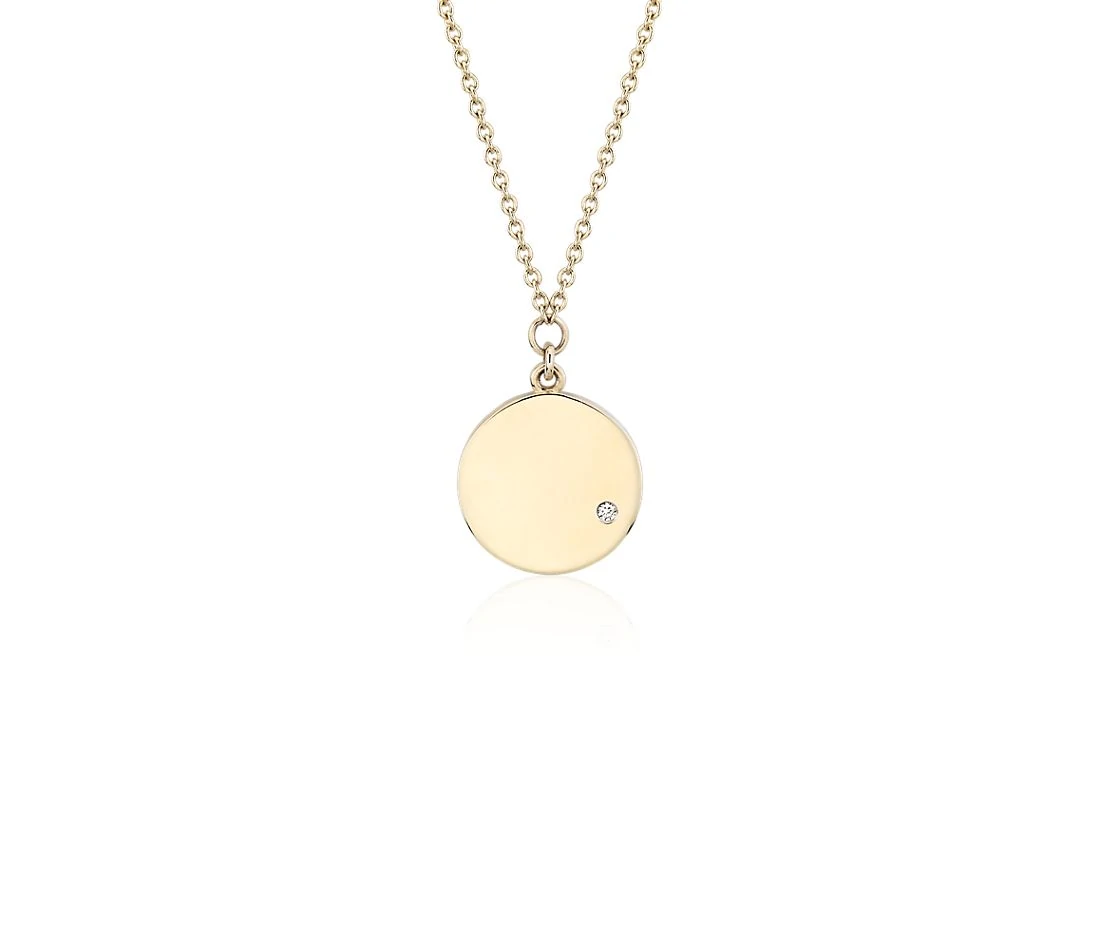 Gold isn't a gemstone, but it's the precious metal that corresponds to the first wedding anniversary. As a metal, gold symbolizes prosperity and wealth, which is essential for any young couple. As a color, it symbolizes the qualities that are crucial for the success of any good marriage – courage, compassion and passion.
If you're considering gold as an anniversary gift for your wife, you can opt for a simple charm bracelet or a gold necklace. If you're shopping for your husband, consider gold cufflinks, a gold necklace (if he wears them) or ring.
2nd Anniversary – Garnet
The garnet symbolizes love and is the official gemstone for the 2nd wedding anniversary. It comes in several colors, including green, yellow, pink , but the most common is red. Garnet can usually be used in all types of jewelry pieces including pendants, rings and earrings.
For a modern, elegant look, choose a design with red garnet set in white metal such as platinum or white gold. The contrast in colors makes the piece look unique and works with any outfit. Gifting a piece of garnet jewelry to your partner on your anniversary is a great way of saying 'I love you'.
3rd Anniversary – Pearls
Pearls are a one-of-a-kind gemstone formed in the shells of living mollusks. They're much sought after and coveted by jewelry lovers all over the world because of their smooth surface and lustrous appearance. Pearls can be found in various shades including green and pink, but the most common colors are white and black.
There are two types of pearls – natural and cultured. While natural pearls are extremely rare, cultured pearls are easily accessible and offer almost the same beauty and affordability as the natural stones.
These gorgeous gemstones make for unique jewelry since no two pearls are ever alike. They're used for various types of jewelry but since they're more fragile than other gemstones, pearl jewelry is not ideal for every day wear. However, they're an essential part of any woman's jewelry collection and are excellent gifts for the 3rd wedding anniversary.
4th Anniversary – Blue Topaz
Topaz is commonly found in nature and is available in various colors. However, blue topaz is exceptionally rare in nature. Because of this, almost all blue topaz found on the jewelry market are treated and enhanced white topaz stones.
The serene blue color of this gemstone represents a harmonious marriage which is what makes it ideal for the 4th wedding anniversary gift. It's also believed to have certain mystical powers. In Europe during the Renaissance period, people thought that blue topaz had the power to repel magic spells and ward off evil while the Ancient Greeks believed that it gave its wearer strength.
The best part about this gemstone is that it's available in various other colors as well so if your spouse isn't a fan of blue, you're sure to find it in a color she'd prefer.
5th Anniversary – Sapphire
Found in many other colors as well, blue sapphire is the gemstone for the 5th wedding anniversary. It's a much sought-after stone for all kinds of jewelry since it's hard, with a ranking of 9 on Mohs scale of hardness, durable, and less prone to damage.
Since blue sapphire is one of the toughest gemstones, it's a perfect symbol for a marriage that's destined to last forever. It was a popular gem among Greek and Roman rulers in the ancient times who believed that it had the power to protect them from any harm that came their way.
In the Middle Ages, it was believed to symbolize heaven, and some believed that it could attract happiness and blessings, which were essential for a happy marriage.
6th Anniversary – Amethyst
Amethyst is a type of quartz known for its stunning purple hues. Some amethyst stones undergo permanent heat treatment in order to enhance their shine and color.
It's said that St. Valentine, the patron saint of love, had an amethyst ring with the image of Cupid carved on it, which he often wore, and this is how the stone became associated with love.
The rich purple color of the amethyst is also associated with royalty which makes it an excellent stone to present to the queen of your heart (or king) on your special day. Since it's often used for mass-market and designer jewelry, there's an option to suit almost every budget, so you're likely to find something perfect for your loved one.
7th Anniversary – Onyx
Onyx is a hard, unique, and durable gemstone that's often used for carvings and is highly popular for both men's and women's jewelry. The gemstone is composed of a variety of chalcedony (microcrystalline quartz) and is composed of straight layers of various color parallel to each other. Natural black onyx is rare, which is why almost all black onyx found on the market is heat treated.
The toughness of onyx gemstones makes them a practical and beautiful choice for everyday wear. According to ancient lore, it can be used as a protective stone. The Ancient Greeks used onyx amulets to protect their sailors at sea and in the 1700s, people believe that it could keep away visions and phantoms.
Therefore, giving your spouse a piece of onyx jewelry for your 7th wedding anniversary is an excellent way of showing your love and protection, while bestowing health and happiness on him/her.
8th Anniversary – Tourmaline
Tourmaline is the official gemstone for the 8th wedding anniversary, found in so many colors that it's known as the 'chameleon of anniversary gemstones'. When it was first discovered in the 1500s, green tourmaline was mistaken for emerald and continued to be so for three hundred years after which, scientists discovered that it was an entirely different gem.
Tourmaline gemstones are usually permanently treated with heat or irradiated to create various colors. It's a beautiful gemstone that always stays in fashion and since there are so many options available, you won't have a hard time finding the perfect one for your spouse.
9th Anniversary – Lapis Lazuli
A rare gemstone found in the barren mountains in Afghanistan, lapis lazuli is a collection (or aggregate) of many minerals. The most valued and highly prized lapis lazuli contains hardly any or no pyrite and no calcite at all. Its color is an intense, slightly dark blue and it's often found in various types of jewelry.
Lapis lazuli signifies friendship, truth, and wisdom and is said to have certain healing abilities. Some people use it to heal migraines and throat ailments as well as some digestive disorders. It's also believed to boost the immune system and reduce blood pressure.
The symbolism of lapis lazuli makes it a gorgeous and fun gemstone to wear. It's also highly versatile and its unique colors look fantastic with most outfits.
10th Anniversary – Diamond
Reaching your 10th wedding anniversary is an extremely special occasion since it's a major milestone in your marriage. Diamonds are the official gemstone for the 10th anniversary because of their symbolism. As the hardest stone on earth, diamonds mirror the bond between you and your spouse, and like true love, high-quality diamonds are rare. In fact, diamonds are so rare that you have to go through around one million parts of host rock to find just one part diamond.
Diamonds are formed under high pressure and temperature, just like how a marriage grows because of the challenges and joys the couple goes through. Although it can burn a hole through your wallet, diamond jewelry is the ideal gift for your spouse on one of the most special anniversaries of your life.
15th Anniversary – Ruby
The ruby shows up three times on this list as the gemstone for the 15th, 40th, and 80th wedding anniversaries. Rubies are symbols of passion and love, due to their lovely, deep red color. Rubies are highly valued and great quality stones are hard to come by. However, luckily for most of us, there are wonderful synthetic and imitation options available too.
Like sapphires, rubies are also durable and hard. They're a beautiful symbol of your love for your spouse so if she doesn't already have a ruby piece in her jewelry collection, now's the time to give her one.
20th Anniversary – Emerald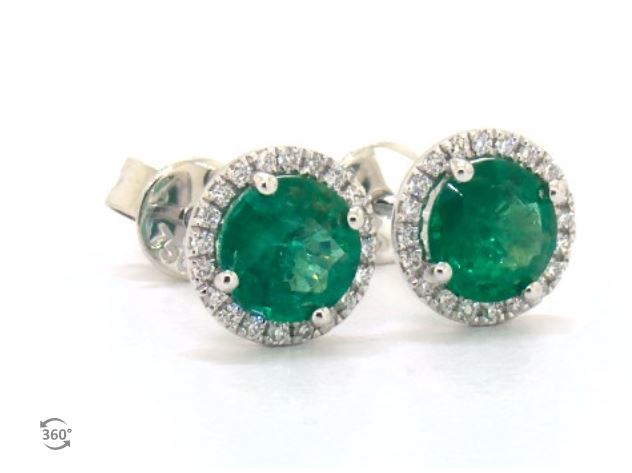 Emerald commemorates the 20th wedding anniversary, a major milestone that not many couples get to. It's a beautiful green gemstone, sought after for its rich and classy appearance. It has many fissures and layers within it that make it a fragile gemstone, but it's popularly used in all types of jewelry. When paired with diamonds, the color of emeralds is contrasted with the brilliant sparkle of the diamonds, creating a beautiful dynamic.
25th Anniversary – Silver or Tsavorite
Tsavorite is often mistaken for emerald due to its rich, green color. A type of garnet, tsavorite goes well with silver-hued metals. For a 25th anniversary gift, you can choose between silver and tsavorite jewelry, or pair the two by choosing tsavorite in a sterling silver setting.
30th Anniversary – Pearl Jubilee
Pearl was the gemstone for the third anniversary, and it comes again on the 30th. The layers of nacre in pearls symbolize your marriage and the love that's grown over time. This substance is what gives a pearl its luminescence. If you bought a simple piece of pearl jewelry for the third-anniversary gift, now it's time to go for something bigger and better. You can also try different colors since there are many more options other than white.
35th Anniversary – Emerald
Emerald is also the gemstone for the 20th wedding anniversary. There are numerous emerald jewelry options available on the market, especially if your spouse was born in May since it's also the May birthstone.
40th Anniversary – Ruby
Ruby is also the gemstone for the 15th anniversary. You can change things up by choosing a different type of jewelry featuring ruby, this time around. Consider pairing rubies with diamonds for a balance of sparkle and color.
45th Anniversary – Sapphire
Sapphire is the gemstone for the 5th wedding anniversary as well. If you couldn't get your spouse sapphire jewelry 40 years back, now's the time to make up for it. If you did get her a classic sapphire piece then, you can always choose another piece to complement what she already has. You can also go for a completely new piece of sapphire jewelry in a different color.
50th Anniversary – Golden Jubilee
Being married for half a century is a brilliant achievement and you probably have numerous beautiful memories with your spouse. Gold jewelry was most likely your first-anniversary gift and as a symbol of timelessness, it's associated with the 50th anniversary as well. If you're looking for a 'gold' gemstone to gift your spouse on this special day, consider golden south sea pearls. These are among the largest pearls produced today, valued for their natural, golden tones.
55th Anniversary – Alexandrite
Alexandrite is an excellent gemstone to gift your spouse on your wedding anniversary and make her feel like royalty. After all, it was named after a Russian czar. The most unique feature of alexandrite is the way it changes color under various light sources. When held under incandescent light it looks a purplish red, but if you hold it under fluorescent light, it's more of a greenish or teal blue.
60th Anniversary – Diamond
Reaching the 60th wedding anniversary is an outstanding achievement and one that not many couples get to experience. Now would be a great time to upgrade from the diamond jewelry you gave her on your 10th anniversary and splurge on a stunning piece. It may also be time for other loved ones in your life, such as your children or grandchildren, to show you their love with a unique gift of diamond jewelry on this special day.
Wrapping Up
If choosing the perfect gemstone jewelry for a special anniversary gift have you stumped, this list is sure to make things a lot easier. When shopping for jewelry, think of all the time you've spent together and choose something that would express your love and commitment to your spouse.