If you had to buy only ten pieces of jewelry what should they be? Editing your jewelry box down so you have a curated collection of jewels that cover all occasions is easy and can make getting dressed more enjoyable.
In fact, no matter what your style, you really only need ten pieces in your jewelry box. Here are the top ten pieces of jewelry that every woman should own.
1. Cocktail Ring
The cocktail ring – something big and bold which looks fabulous when you're holding a drink at a party. The beauty of a cocktail ring is that its only criterion is that it just needs to be eye-catching. It immediately dresses up any outfit.
There is no prescribed stone or setting that classifies this piece but it should be conversational and get you loads of compliments. Traditionally a cocktail ring should be worn on your right hand on your ring finger.
Go for a piece that's dramatic but still easy to wear during the day such as a large colorful gemstone or something more sculptural and architectural.
2. Pearl Necklace
It doesn't matter if it's a string of pearls or a modern twist on a pendant necklace, pearls will always be a timeless classic piece.
If you love the idea of a pearl strand it's all about getting the length right with your body proportions. If you are taller a slightly longer strand will sit in the right places and if you are petite choose a length that doesn't look like it's swamping you.
We also love pearls of every color and shape. If white pearls feel too classic or old fashioned go for black or gold Akoya pearls or even pink. Carefully consider the luster and hue of the pearls that you like. Even if they are white pearls some have strong warm tones such as red, gold, and pink colors whereas others have icy tones such as blue, grey, or purple. If you can find a hue that's complimentary to your skin tone you're on to a winner.
3. Diamond Studs
A pair of diamond studs is the equivalent of the little black dress in the jewelry world. As they are so versatile you can wear them every day and for special occasions.
You don't need to break the bank investing in high-graded diamonds. Often your hair will be over them and people don't get quite the same look as they would for a diamond ring. Let the design lead your choice and don't get too caught up in the diamond grading.
Have fun choosing between the cut and setting of the stone. Classic shapes, such as round and square tend to be symmetrical as they won't look out of place when they twist whilst you wear them. More edgy cuts include pear and marquise which need to be in a fixed position when worn.
4. Statement Earrings
Popping on a pair of statement earrings is like wearing high heels as they make you feel confident and glamorous in an instant.
If you keep your outfit simple, then the focus will be wholly on your earrings. Statements earrings are hugely dependent on the season.
In the summer, you're more likely to see colorful tassel and beaded pieces, and in the winter elegant and sparkly chandelier pieces. It's best to strike a balance between these opposites and make sure you're happy wearing them in your everyday life too.
5. Everyday pendant
The everyday pendant has to be easygoing and something that you can layer with other pieces. This is the piece that you instinctively wear every day and although they are not as bold or eye-catching as some jewelry, they still have tons of personality.
Ideally, the everyday pendant should be removable so you can update this necklace with new trends. You can wear just the chain for an elegantly understated look as well. If you want something truly special, consider getting something personalized such as an initial pendant, your birthstone, or something with an engraving.
Engraving techniques have been getting more sophisticated and now you can have anything from initials and names to the coordinates of a special place or even doodles.
6. Stylish Cuff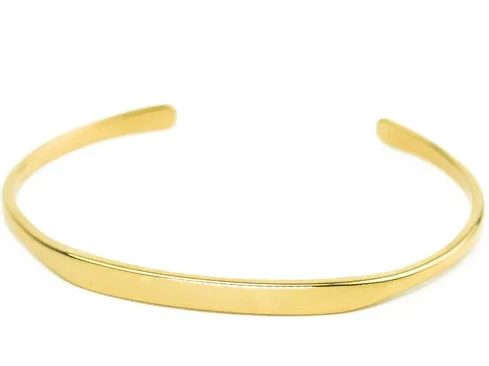 You might think that a cuff is an acquired taste but we kid you not how easy it is to chuck one on and be dressed to impress. Cuffs can be thinner like bangles or much thicker and more of a statement piece.
Wearing one on the opposite hand to a cocktail ring is the perfect way to balance out your jewelry on a night out. Enamel cuffs are an elegant way to add color to your jewelry box. They are never a fad as they are always in a fashion which means that although they can be overlooked at times, they continue to be worn by so many.
If you are looking for something that's a bit plainer, a single gold bangle is elegant in its simplicity and singularity.
7. Statement Necklace
Some say that statement necklaces have gone out of fashion but as with all timeless pieces of jewelry they cycle in and out and come back in different guises. The classic bib statement necklace is the perfect shape for most people and lends itself well to the costume jewelry of the world.
Statement necklaces bring the desired bling to an outfit as long as you follow the basic dos and don'ts of statement necklaces.
8. Dainty Stacking Ring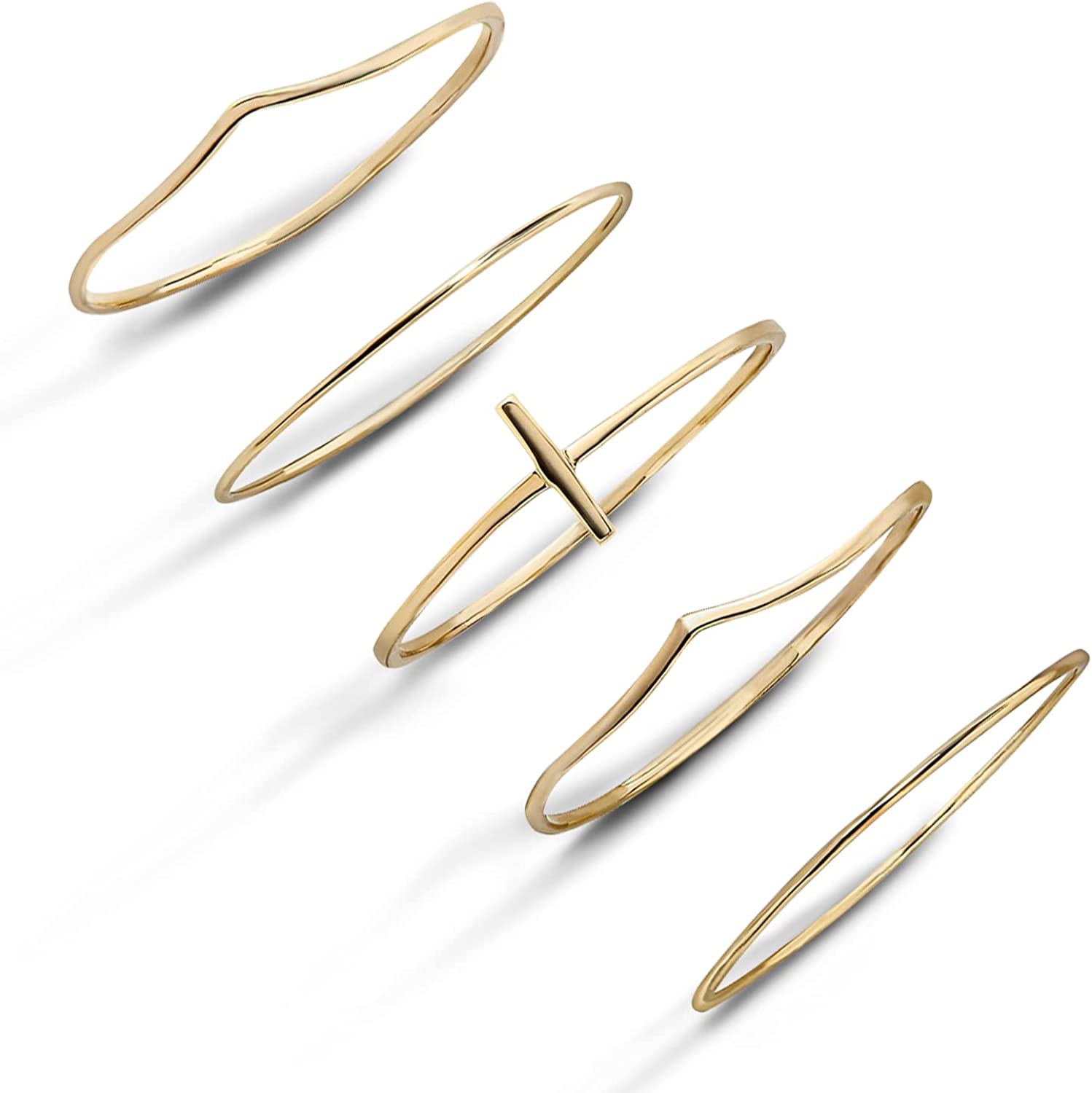 Stacking rings is an excellent way to add style to your hands. The ultimate stacking number is three rings as four may be challenging to fit on your fingers and two isn't really enough to be a stack. Stacking rings can be clean and minimalist with no embellishment.
You can also get different rings where each one is unique but they sit so beautifully together. Mixing and matching different textures in the same metal tones is the easiest way to stack up rings. An infinity ring can sit well against a plain band or an enamel ring. Beaded rings are also having a moment as they stand out when stacked against other simple and dainty rings.
9. Grown-Up Charm Bracelet
No matter your age, all girls love a charm bracelet and in the last few years, charm bracelets have been getting more sophisticated and elegant than ever before.
Normally beaded jewelry can look quite old-fashioned but on a skinny bracelet with a charm, it looks contemporary and fresh.
Our advice is to pick something colorful and meaningful without loading up on lots of charms which can start to look busy and gaudy quite quickly. Just pick out the charms that mean something to you without overloading them.
10. Hoop Earrings
The hoop earring is a classic shape for all and even if you're not a fan of these yet, we bet you soon will be after trying out a pair!
You'll instantly see that a pair of minimalist gold hoop earrings can lift a jeans and tee combo to an elegant polished look. Hoop earrings remain extremely popular as they compliment every face shape. With so many shapes and sizes to choose from it's easy to find a pair that suits your lifestyle and tastes.
The best everyday hoop earrings are about 2cm in diameter; these are not too big or too small. At this size, your hoop earrings will be noticeable without looking too oversized. Smaller thicker hoops are called huggies as they clip neatly around your ear. If you want to get something that is a little different from the crowd consider getting a forward-facing hoop or something with a stylized twist such as brushed metal.
Wrapping Up
And that, ladies, makes up our top ten must-have pieces! Next time you look in your jewelry box see if you can pull out our ten must-have pieces.
A word of advice…. These ten pieces of jewelry don't have to be boring or iconic expensive pieces from designer brands. Let your personal style lead the way in choosing your capsule jewelry box. The key is to pick versatile pieces that you can wear at any time, whether it be on a glamorous night out or with jeans and a t-shirt on the weekend.
With this curated collection you'll never be stuck for inspiration as you'll instantly know which piece is the best for the occasion!